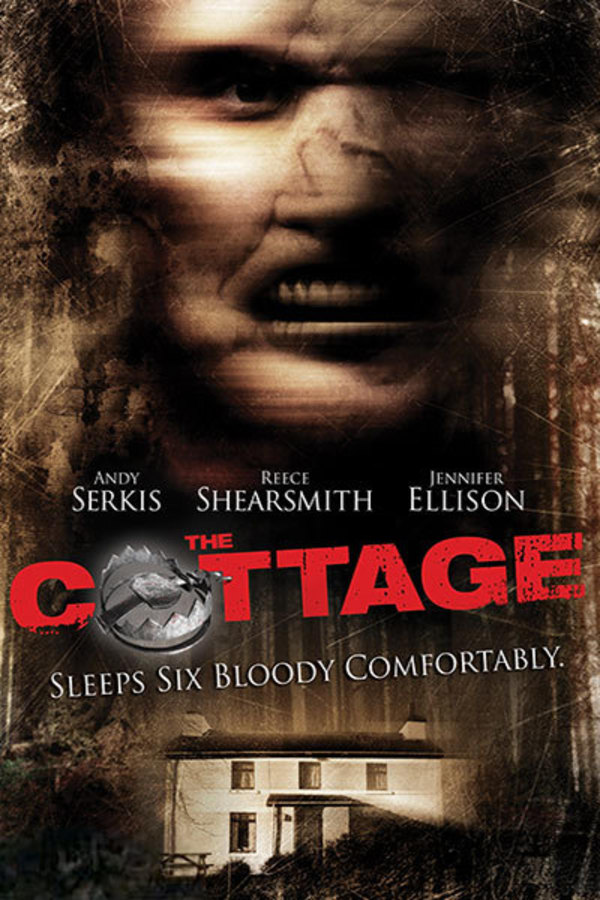 The Cottage
Directed by Paul Andrew Williams
Set in the remote countryside, two brothers bungle the kidnapping of a crime boss' daughter, only to stumble across a dark rural secret.
Two brothers stumble on a dark countryside secret after a kidnapping gone wrong.
Cast: Andy Serkis, Jennifer Ellison, Georgia Groome, Doug Bradley, Reece Shearsmith
Member Reviews
Pitch-perfect, fully realized dark comedy that switches from bumbling caper/suspense to straight-up horror. I don't understand the mediocre reviews at all. Andy Serkis is a legend and the cast was excellent from top to bottom. Forward wind through the final credits for a hidden scene. Well written, well acted, well paced and well done!
This was bloody buckets of fun!
It was okay. Nothing great
I enjoyed this horror comedy.
Entertaining. A bit clumsy. Not as funny as Severance, Evil Dead 2, or as Gory as Street Trash, but a good comedy. Watch Dead Alive by Peter Jackson for the best splattertoon.