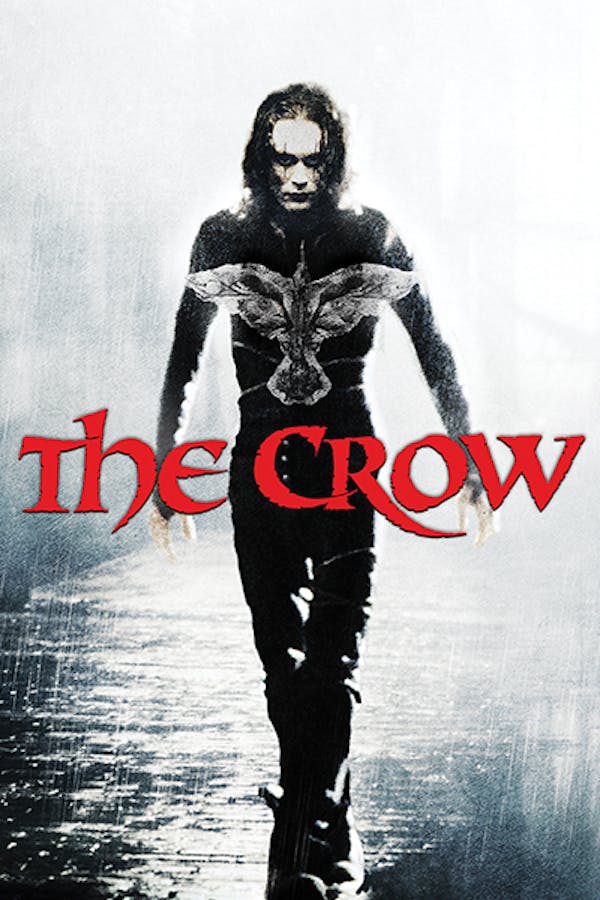 The Crow
Directed by Alex Proyas
THE CROW is the cult favorite tale of young musician Eric Draven, who, along with his fiancé, is murdered on the eve of their Halloween wedding. Exactly one year after their deaths, Eric is risen from the grave by a mysterious crow to seek out his killers and force them to answer for their crimes.
A murdered musician rises from the grave to seek vengeance.
Cast: Brandon Lee, Michael Wincott, Rochelle Davis, Ernie Hudson
Member Reviews
90s goth horror comic comes to the big screen. Love it. Also do read the comic because it is outstanding!
It's the Crow, you guys! The freakin' Crow! This movies terrible and for some reason I love every second of it. 5 skulls.
I was about 14 when this movie came out. Despite being the biggest goth in my small town, i somehow missed seeing The Crow. After seeing it for the first time, I have no clue why (besides the tragic death of Brandon Lee) this movie was popular. It is laughably bad.
ALL TIME CLASSIC!! what else is there to say
This movie has been one of my favourite films since I was a teen and I've never stopped loving it. Apart from its gothic atmosphere and gorgeous soundtrack, the acting is amazing. Everyone, even the smallest roles, gives it their all in this movie and–of course–Brandon Lee is no exception. What happened to him on the set of this movie was an absolute tragedy, but even watching him in one scene will tell you how much love and passion he had for this role and this project. RIP Brandon Lee, and RIP Michael Massee.