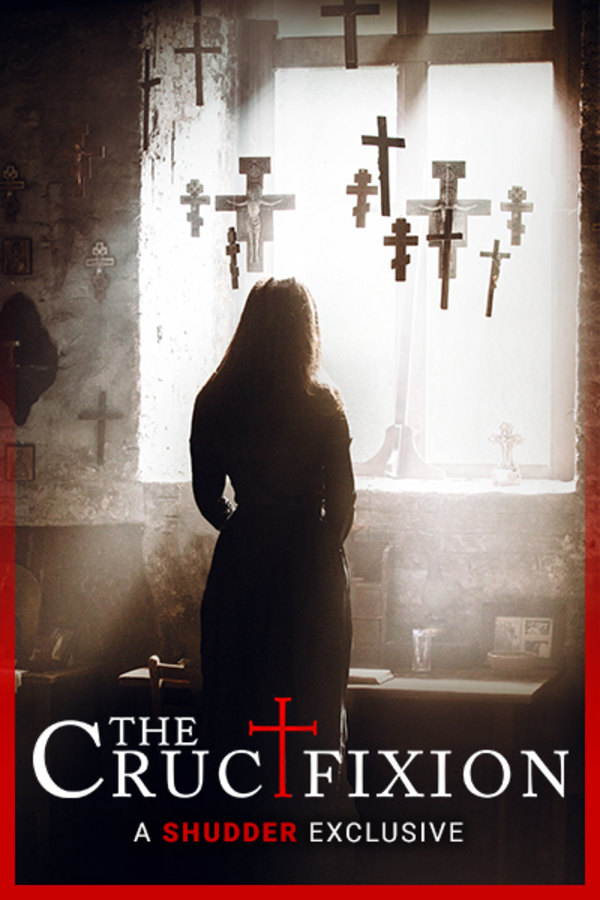 The Crucifixion
Directed by Xavier Gens
Inspired by true events, this horror tale follows a journalist's terrifying supernatural investigation into a nun's shocking death during an exorcism. American reporter Nicole travels to investigate the possible murder of Sister Marinescu, sadistically crucified by a priest to vanquish a demon. As Nicole uncovers the weird tales behind this horrific incident, disturbing events reveal that the demon is still lurking nearby, seeking a new human host. A SHUDDER EXCLUSIVE.
A young journalist launches a supernatural investigation into a nun's shocking death during an exorcism.
Cast: Sophie Cookson, Corneliu Ulici, Brittany Ashworth, Matthew Zajac
Member Reviews
Recipe for a generic exorcism movie (spoilers): 1. Female, Atheist reporter who drinks and has sex. 2. Remote town with very religious people 3. Hot dude, who is also a priest, who tries to sell religion to the heretic (i.e. the Atheist reporter) 4. Atheist reporter gets possessed 5. Hot dude priest exorcises her, saving her 5. She is saved because she starts believing in god. Such predictable BS
And on the 8th day God said, "Let there be Special Effects," and Lucifer said, "Geewillickers, thanks Big Daddy!" Simon says, "arch your back and kiss the ceiling."
I have seen my own fair-share of Exorcism movies and this wouldn't even be in my top ten. The plot moves at a snails pace with little-to-no actual scare involved. I am not sure if this is because I, myself, do not believe in God in a way that would make possession inherently scary but if you're looking for intense scenes, driven plot, unpredictable twists and fascinating lore, my suggestion is to pick something else. Acting was decent, some of the scenes were shot beautifully and it really does try to give both sides of the isle - controversy between mental illness versus demonic possession - but the movie doesn't really lean heavily enough either way to feel any real tension. I wouldn't waste my time watching it again.
Not bad. Good storyline, good acting but the climax was very predictable and very short. Overall, worth watching.
Very predictable and dull storyline, but decent acting.