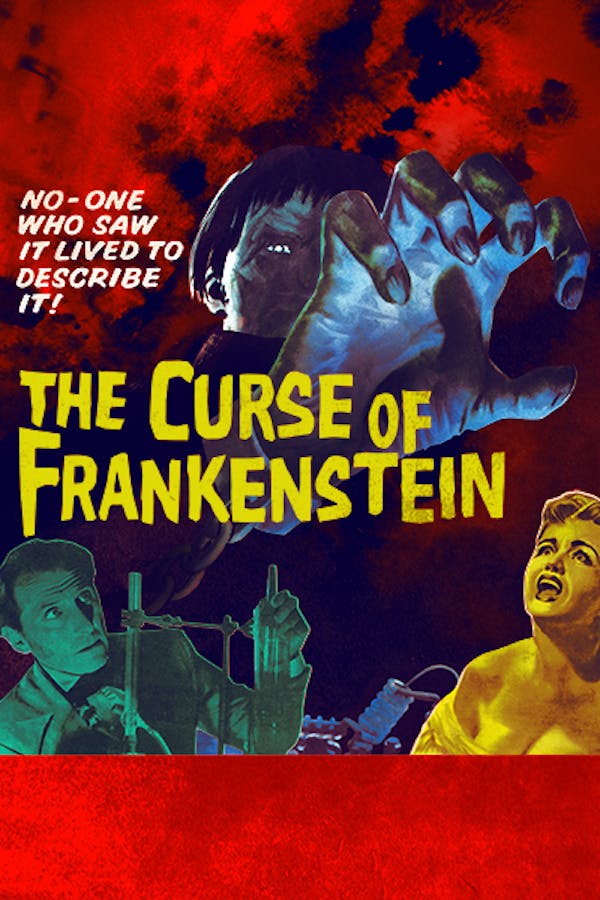 The Curse of Frankenstein
Directed by Terence Fisher
In this classic 1950s Hammer Horror based on Mary Shelley's FRANKENSTEIN, Peter Cushing stars as Victor Frankenstein, a scientist determined to reanimate a deceased corpse as part of his experiments. Succeeding in giving life to his creation, things turn south when the monster doesn't behave as intended. Reviled by critics on release, THE CURSE OF FRANKENSTEIN went on to be popular with audiences and was cited by Tim Burton and Martin Scorcese as an influence on their work. After the success of the film, Hammer Studios went on to create a further six sequels, five of which had Cushing reprise his role as Baron Frankenstein.
Peter Cushing stars as Victor Frankenstein in this classic Hammer Horror adaptation.
Cast: Peter Cushing, Hazel Court, Robert Urquhart
Member Reviews
Over the years I've watched a few Cushing and Lee Hammer films, but this takes the cake. Both Cushing and Lee are brilliantly tragic in their respective roles. A classic that in it's own right stands alongside Karloff's Frankenstein. Well worth the watch for a slice of cinema history that is both tragic and exhiliarting.
Brilliant addition from Hammer yet again!
3/5 wont jump on the band wagon and give it 5/5 but definitely a classic would recommend.