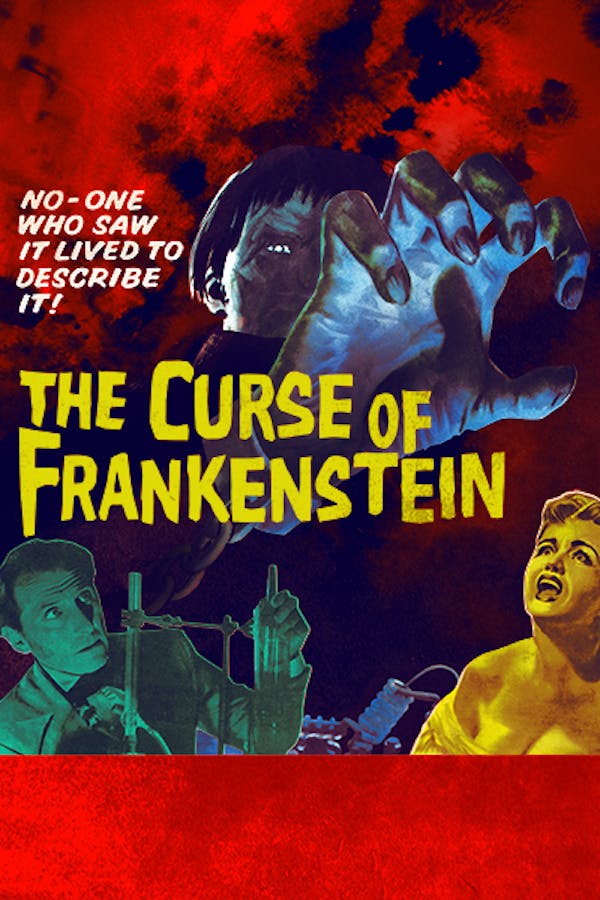 The Curse of Frankenstein
Directed by Terence Fisher
In this classic 1950s Hammer Horror based on Mary Shelley's FRANKENSTEIN, Peter Cushing stars as Victor Frankenstein, a scientist determined to reanimate a deceased corpse as part of his experiments. Succeeding in giving life to his creation, things turn south when the monster doesn't behave as intended. Reviled by critics on release, THE CURSE OF FRANKENSTEIN went on to be popular with audiences and was cited by Tim Burton and Martin Scorcese as an influence on their work. After the success of the film, Hammer Studios went on to create a further six sequels, five of which had Cushing reprise his role as Baron Frankenstein.
Peter Cushing stars as Victor Frankenstein in this classic Hammer Horror adaptation.
Cast: Peter Cushing, Hazel Court, Robert Urquhart
Member Reviews
Can It get any better than the old classics. Fab film.
When Hammer revisited the horror classics they did a sterling job and achieved so much, often with just an (un)healthy splodge of ketchup and good editing. This version of Frankenstein is slow to start but is held together by Peter Cushing's excellent turn as the titular doctor and the gruesome monster make-up effects. That said, Cushing truly is the monster in this flick. Note to Shudder - more Hammer & Amicus films please!
That gooey severed eyeball still makes me cringe.