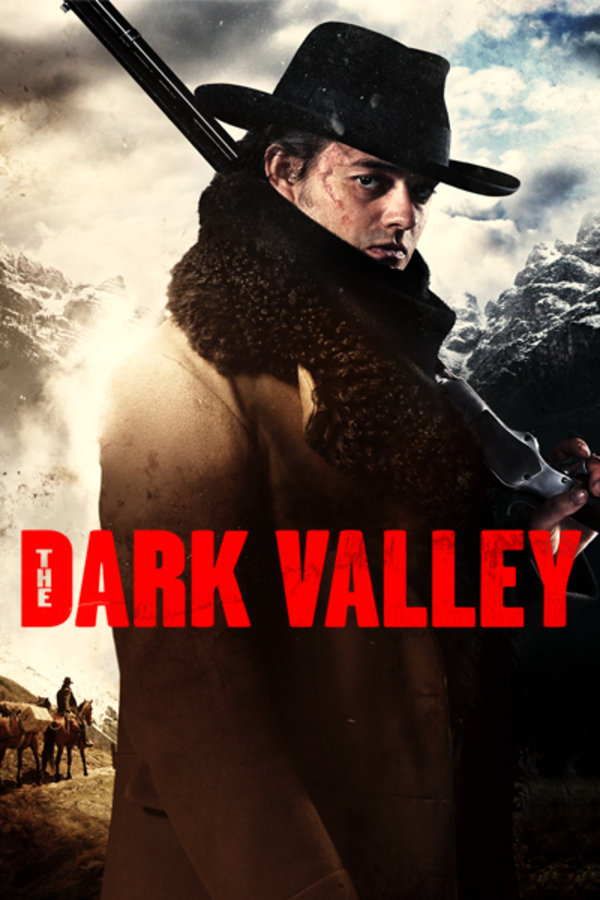 The Dark Valley
Directed by Andreas Prochaska
A lone rider arrives in a small high mountain village; nobody knows where he's from and nobody wants him there. Greider introduces himself as a photographer from America, and the town's patriarch, Old Brenner, provides him with shelter for the harsh winter ahead. Cut off by snowfall and barely a ray of sunlight reaching the valley, a tragic accident in the village leads to the death of one of Brenner's beloved sons. When another son is mysteriously killed, it's clear this is not a coincidence: the time has come for Brenner's family to pay, and Greider plans to settle a score long forgotten by everyone but him.
A mysterious stranger arrives in a snow capped Austrian mountain village claiming to be a travelling photographer from America, yet is in fact an embittered gunfighter on a mission of vengeance.
Cast: Sam Riley, Paula Beer, Tobias Moretti
Member Reviews
great western. please have more like this!
An almost perfect film, i enjoyed it a lot. You can tell this is a modern day western though haha, it's nothing like a spaghetti western in terms of music, cinematography and cheesy humor, but none the less a good movie. I have to say i really enjoyed a lot of the music choices in this film though except those few shoe gaze sounding songs like in the beginning and the end of the film, but all the suspense music and build up music was chosen perfectly. So overall definitely worth a watch !
A German "Unforgiven," a straight revenge Western set in the Alps. This otherwise excellent film, with stunning cinematography, costuming, and top notch acting is near ruined with an unnecessary voice over and a wretched choice of "Tarantino-esque" style (this is not a compliment, by the way) of musical incongruity, a bland American pop song that appears at the beginning during the credits and then peppered at the end.
A western movie with the atmosphere of a chilling horror movie. As a fan of both genres, I was pleasantly pleased while watching this film and happy to discover it. I truly enjoyed this entire film.