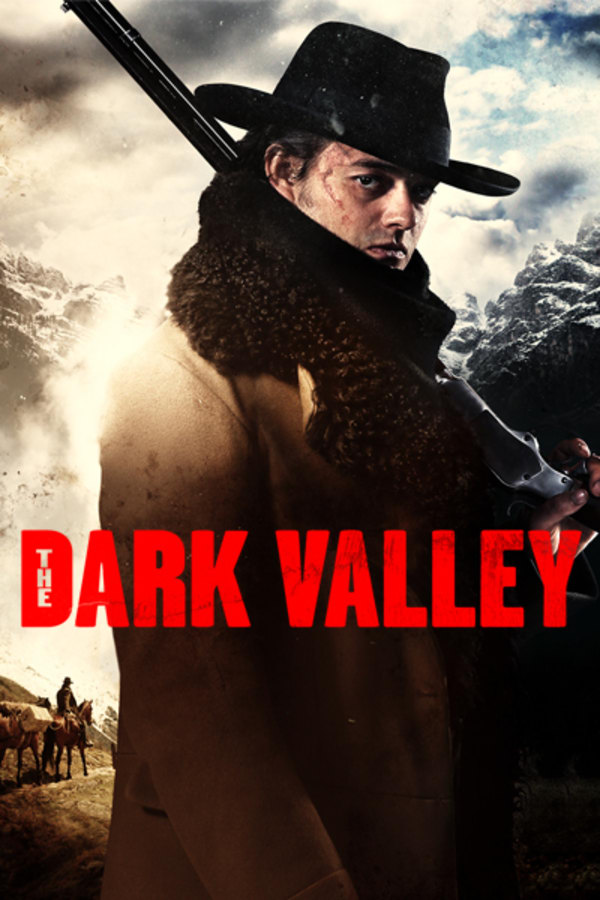 The Dark Valley
Directed by Andreas Prochaska
A lone rider arrives in a small high mountain village; nobody knows where he's from and nobody wants him there. Greider introduces himself as a photographer from America, and the town's patriarch, Old Brenner, provides him with shelter for the harsh winter ahead. Cut off by snowfall and barely a ray of sunlight reaching the valley, a tragic accident in the village leads to the death of one of Brenner's beloved sons. When another son is mysteriously killed, it's clear this is not a coincidence: the time has come for Brenner's family to pay, and Greider plans to settle a score long forgotten by everyone but him.
A mysterious stranger arrives in a snow capped Austrian mountain village claiming to be a travelling photographer from America, yet is in fact an embittered gunfighter on a mission of vengeance.
Cast: Sam Riley, Paula Beer , Tobias Moretti
Member Reviews
A German "Unforgiven," a straight revenge Western set in the Alps. This otherwise excellent film, with stunning cinematography, costuming, and top notch acting is near ruined with an unnecessary voice over and a wretched choice of "Tarantino-esque" style (this is not a compliment, by the way) of musical incongruity, a bland American pop song that appears at the beginning during the credits and then peppered at the end.
A western movie with the atmosphere of a chilling horror movie. As a fan of both genres, I was pleasantly pleased while watching this film and happy to discover it. I truly enjoyed this entire film.
So awesome. Great revenge flick \m/
A great movie but not horror. Really liked it otherwise.