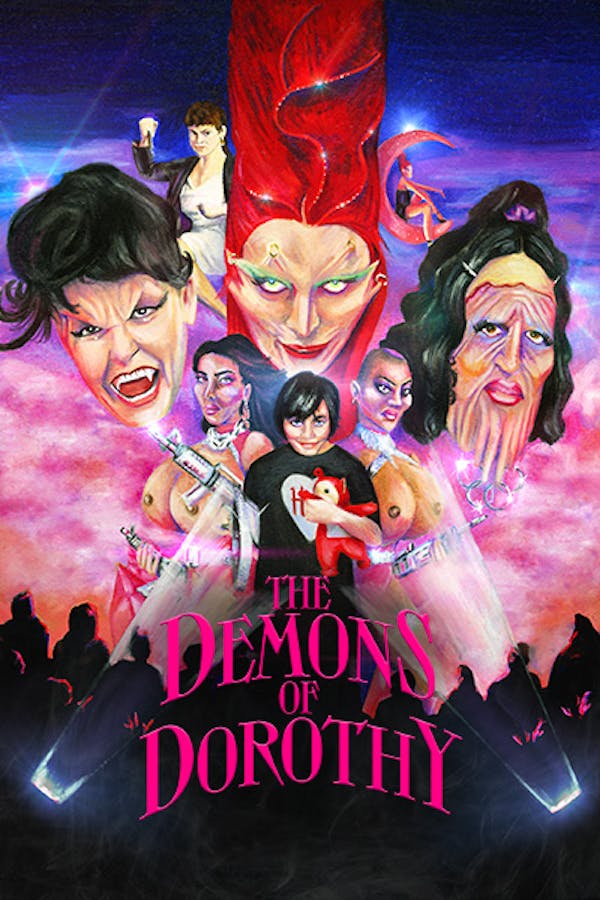 The Demons of Dorothy
Directed by Alexis Langlois
Dorothy, a film director is laughing while writing her new lesbian big-boobed romance script. But a phone call from her producer dampens her desire to laugh: it's time to stop making queer comedies and make universal films! To avoid slumping into anxiety, Dorothy takes refuge in her favorite series, Romy and the Vampires. Unfortunately, her demons have decided to visit her tonight...
Dorothy's producer is pressuring her to make mainstream films. When she seeks comfort in her favorite TV show, her own demons show up.
Cast: Justine Langlois, Lio, Nana Benamer, Dustin Muchuvitz
Member Reviews
At the opening shot, I commented out loud, "A man wrote this." As soon as I saw the fingernails and the bazongas on the biker chick, I knew it was a male fantasy. Still a fun 30 minutes.
I wish every film was made by Alexis Langlois.
French LGTBQ+ short film if you are into that sort of thing. It was well made but it isn't my cup of tea. I recognized a lot of the actors from another French film whose name escapes me. I will agree with @TheRogueAxolotl and give it three skulls.