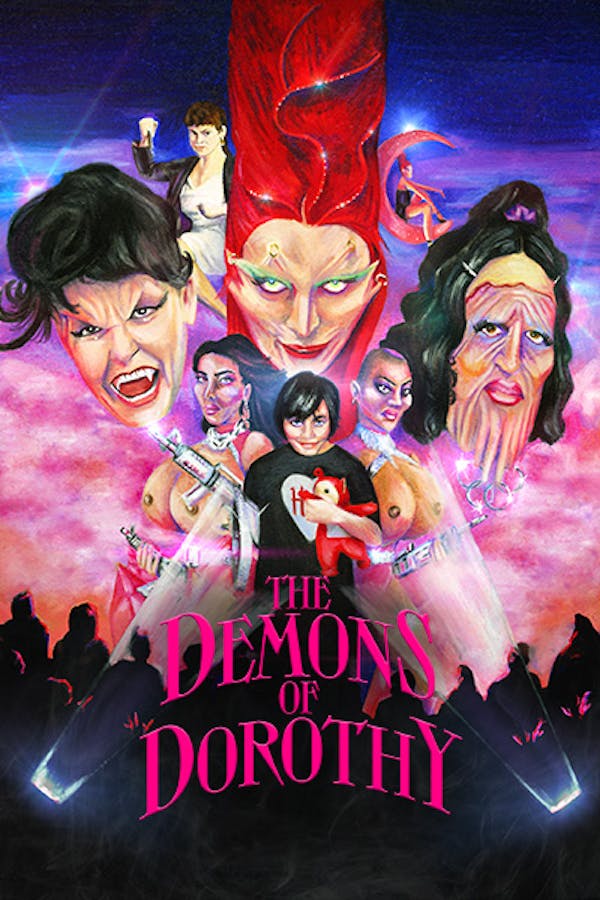 The Demons of Dorothy
Directed by Alexis Langlois
Dorothy, a film director is laughing while writing her new lesbian big-boobed romance script. But a phone call from her producer dampens her desire to laugh: it's time to stop making queer comedies and make universal films! To avoid slumping into anxiety, Dorothy takes refuge in her favorite series, Romy and the Vampires. Unfortunately, her demons have decided to visit her tonight...
Dorothy's producer is pressuring her to make mainstream films. When she seeks comfort in her favorite TV show, her own demons show up.
Cast: Justine Langlois, Lio, Nana Benamer, Dustin Muchuvitz
Member Reviews
Pure queer camp goodness coated in blood, goo, and glitter!
Probably one of the coolest shorts I have seen in a while very cool neon colorful vibe that still sends a message. Don't listen to haters do what you believe in is what i got from it.
So campy. So fun. I gather from other people's reviews that some people just don't get it. This movie make's perfect sense. Yes, it's over the top. Yes, it's a visual glitter bomb. But it does both of those extremely well. It's a fun 30 minutes, watch it.