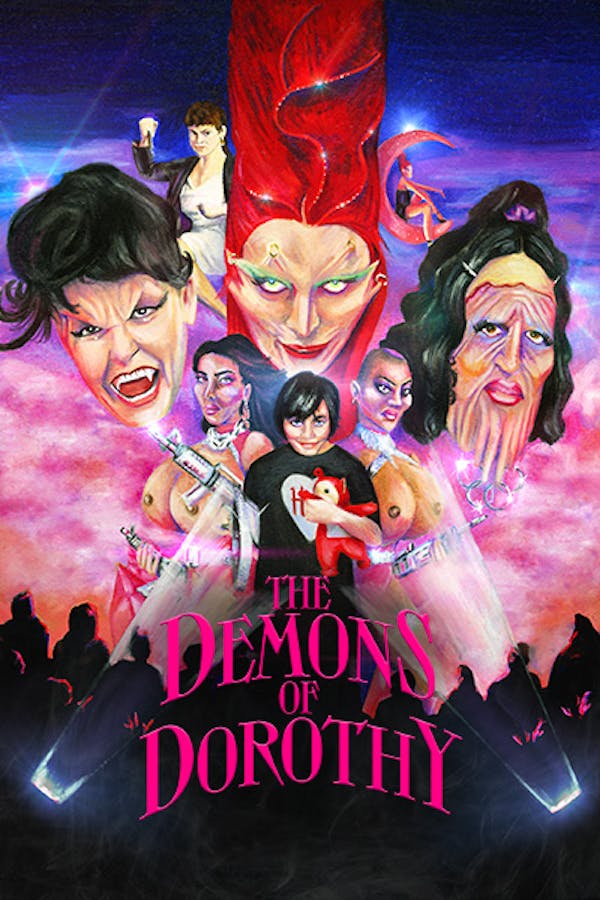 The Demons of Dorothy
Directed by Alexis Langlois
Dorothy, a film director is laughing while writing her new lesbian big-boobed romance script. But a phone call from her producer dampens her desire to laugh: it's time to stop making queer comedies and make universal films! To avoid slumping into anxiety, Dorothy takes refuge in her favorite series, Romy and the Vampires. Unfortunately, her demons have decided to visit her tonight...
Dorothy's producer is pressuring her to make mainstream films. When she seeks comfort in her favorite TV show, her own demons show up.
Cast: Justine Langlois, Lio, Nana Benamer, Dustin Muchuvitz
Member Reviews
Very colorful and so beautifully made! It's more of a visual experience than a plot driven story, and it's honestly pretty camp!
A short film meditation on the difficulties of making weird, queer art (especially with the fiscal constraints of the film
n0 n0 n0 big pass from me too
the movie equivalent of a hand full of shiny things. pretty to look at and has a bunch of really good items but they don't really go anywhere on their own.