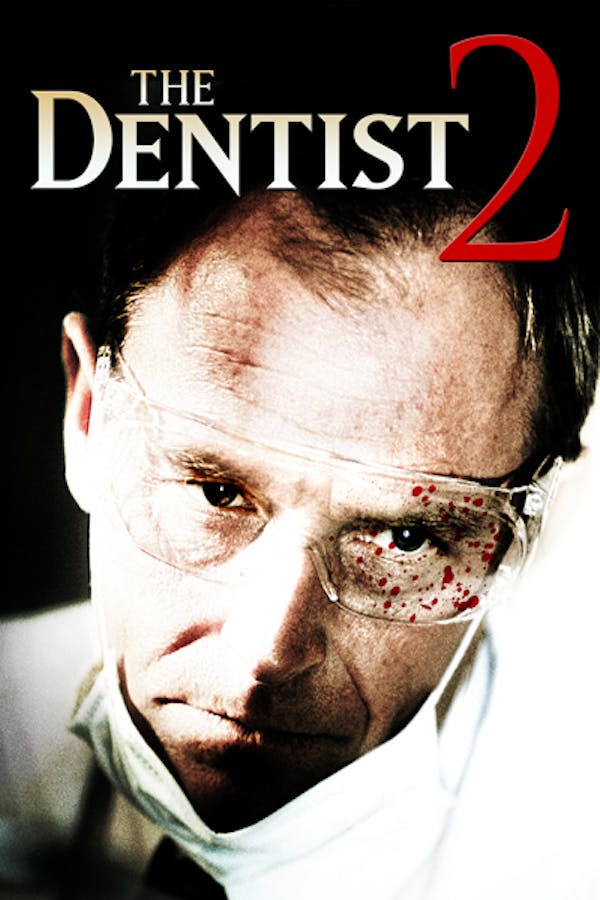 The Dentist 2
Directed by Brian Yuzna
After spending some time in a mental institution, Dr. Feinstone escapes his incarceration and heads to the small town of Paradise. He assumes the persona of retired dentist Dr. Caine, and is looking forward to starting over. But when Feinstone falls for his beautiful landlord, Jamie, his insane jealousy drives him to start killing again. No one in Paradise seems to suspect Feinstone -- until a detective and a victim from his past show up in town.
A deranged dentist moves to a town where no one knows him, and there he begins torturing patients.
Cast: Corbin Bernsen, Jillian McWhirter, Jeff Doucette
Member Reviews
Brings back memories of watching horror movies with my Dad when I was younger. Revisiting it I felt like Corbin Bernsen did a great job.
Hilariously consistent story/ world/ character, that continues with the time being all over the place and some horrific mouth gore. if you liked 1, go for it. it really ramps up the 'crazy people are violent' and baaaarely kept the small bit of satire from the first. So as a relic sure, but yikes watching itfor the first time in 2021.
Not as good as the first movie, I feel like the movie series could've been better had it stayed serious but the comedic factor has turned this into something like the leprechaun or critters. Disappointed really liked the first movie.
If you were a fan of the first one, you'll probably like this one. If you didn't care for the first one, you probably won't like this one. (This movie critic stuff is easy, lol)