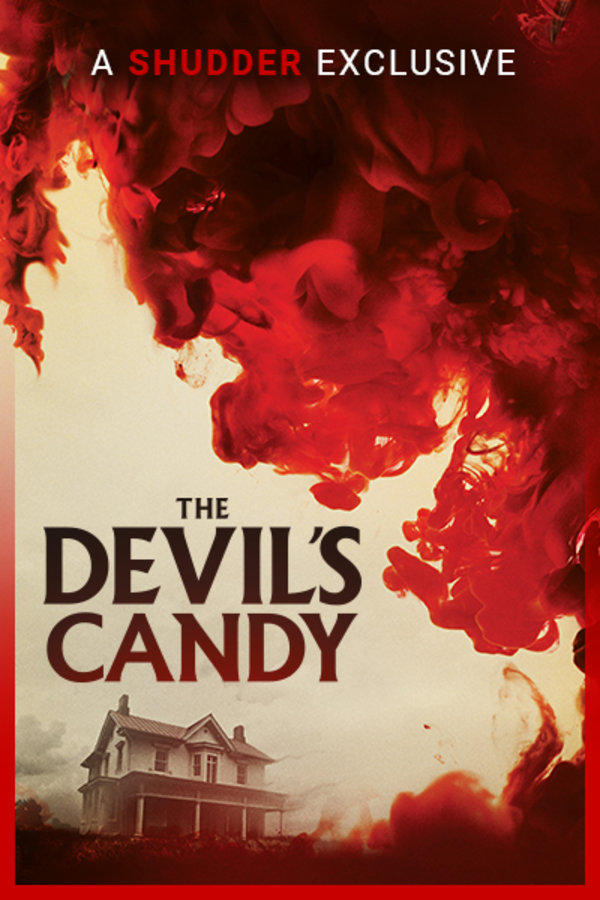 The Devil's Candy
Directed by Sean Byrne
Jesse, a struggling artist, and his young wife Astrid and daughter Zooey buy the house of their dreams after the price is driven down by the property's mysterious dark past. Their lives begin to unravel when Jesse's paintings take a satanic turn as he begins to channel the voice of the devil, and then Ray, the deranged son of the former owners, becomes obsessed with Zooey after showing up on their doorstep demanding to return home. Soon it becomes clear that Ray and Jesse are both being influenced by the same dark forces and that Jesse's family isn't safe from Ray or from the devil himself. Contains strong language, violence and gore.
An artist and his family move into the house of their dreams, but slowly satanic forces start to invade his work and threaten his family.
Cast: Ethan Embry, Shiri Appleby, Pruitt Taylor, Vince Kiara Glasco
Member Reviews
Pretty lazy, but easy-to-watch, unchallenging and featuring some decent tracks/visuals. Child actor could have been good but went a little too cringeworthy at times. Fun film!
The is the second film from Aussie director Byrne (The Loved Ones), is an excellently crafted and extremely dark psychological horror, featuring a superb performance from lead Ethan Embry. Well worth your time and holds up with repeat viewings.
Metal and metal culture used once again to portray our protagonists as 'rebels' and 'misfits' - pretty lazy in this day and age. At least the likes of Deathgasm was very self-aware. All said, an entertaining outing, well put together and well acted, but very predictable.
I really didn't think i was gonna like it 20 mins in stick with it really awesome.