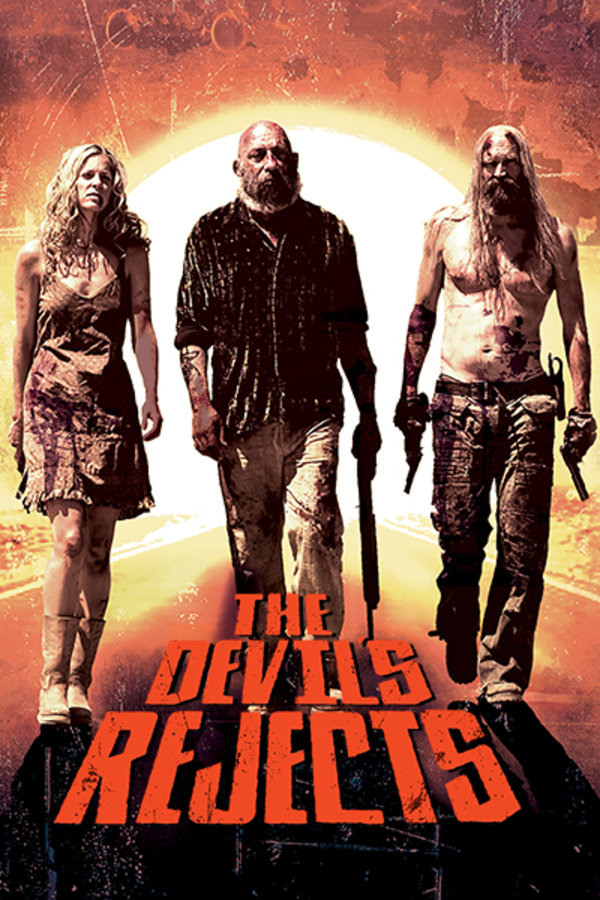 The Devil's Rejects
Directed by Rob Zombie
A family of murderous maniacs are pursued by a violent sheriff in Rob Zombie's brutal sequel to HOUSE OF 1,000 CORPSES. When the Firefly's home is raided, three members escape. Enraged over the murder of his brother, Sheriff Wydell hires bounty hunters to track the clan down, leading to mayhem and murder across state lines. Eager to improve on his maligned debut, Zombie enlisted the greatest horror icons of all time (including Karen Black, Danny Trejo and Ken Foree) and an ace documentary cameraman to bring fury and precision to his screwed-up story. Essential Zombie. Contains strong language, sexual scenes, violence and gore.
A family of murderous maniacs are pursued by a violent sheriff and his henchmen.
Cast: Sig Haig, Bill Moseley, Sheri Moon Zombie, Ken Foree, Matthew McGrory, William Forsythe, E.G. Daily
Member Reviews
Alicboy fucking chill out we all know how incredibly smart you are ........you make it so obviously
rob zombie is the tarantino of horror. violent bloody disgusting and offensive. you really cant get better cinema than that. this series is way underrated and i think youd have to be a real boring white bread kinda person not to enjoy it.
Disturbing and bloody, just how I like em!
Disconnect from reality, sit back and enjoy. Zombie does it every time in my humble opinion. Just be glad you don't meet real people like these.