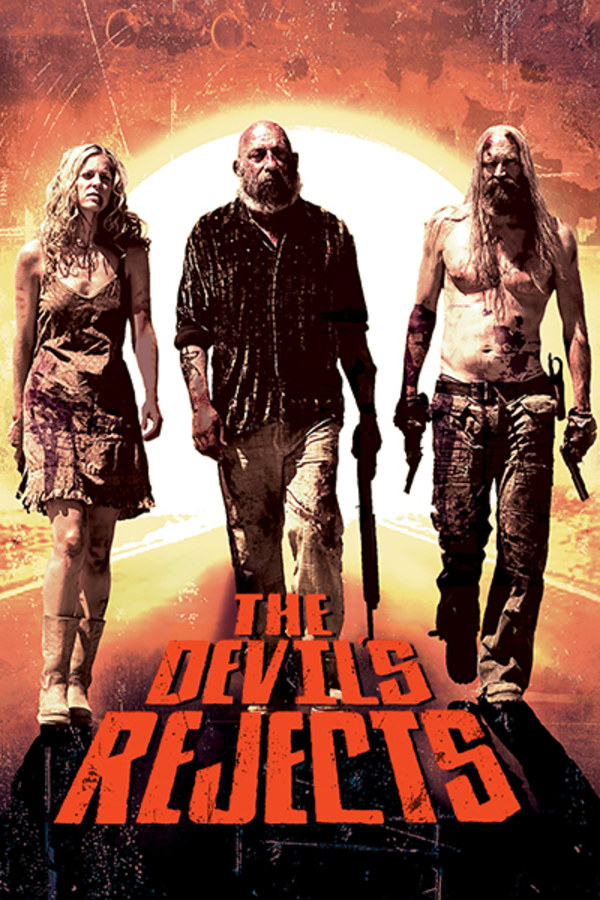 The Devil's Rejects
Directed by Rob Zombie
A family of murderous maniacs are pursued by a violent sheriff in Rob Zombie's brutal sequel to HOUSE OF 1,000 CORPSES. When the Firefly's home is raided, three members escape. Enraged over the murder of his brother, Sheriff Wydell hires bounty hunters to track the clan down, leading to mayhem and murder across state lines. Eager to improve on his maligned debut, Zombie enlisted the greatest horror icons of all time (including Karen Black, Danny Trejo and Ken Foree) and an ace documentary cameraman to bring fury and precision to his screwed-up story. Essential Zombie. Contains strong language, sexual scenes, violence and gore.
A family of murderous maniacs are pursued by a violent sheriff and his henchmen.
Cast: Sig Haig, Bill Moseley, Sheri Moon Zombie, Ken Foree, Matthew McGrory, William Forsythe, E.G. Daily
Member Reviews
What can I say, it's a modern classic that could only have come from the mind of Rob Zombie. Not a very complicated story acted out by all Robs buddies and his wife. As always Rob is good at setting a scene and capturing raw emotions and insanity. The antagonists are treated as if they were the protagonist. I'd never want such garbage people to go down in a glorious blaze of glory but it's always neat to see things flipped.
By far the best Rob Zombie movie. Really fun and wild with great music.
Another piece of crap from the talentless Mr Zombie. No story, bad acting, terrible dialogue.