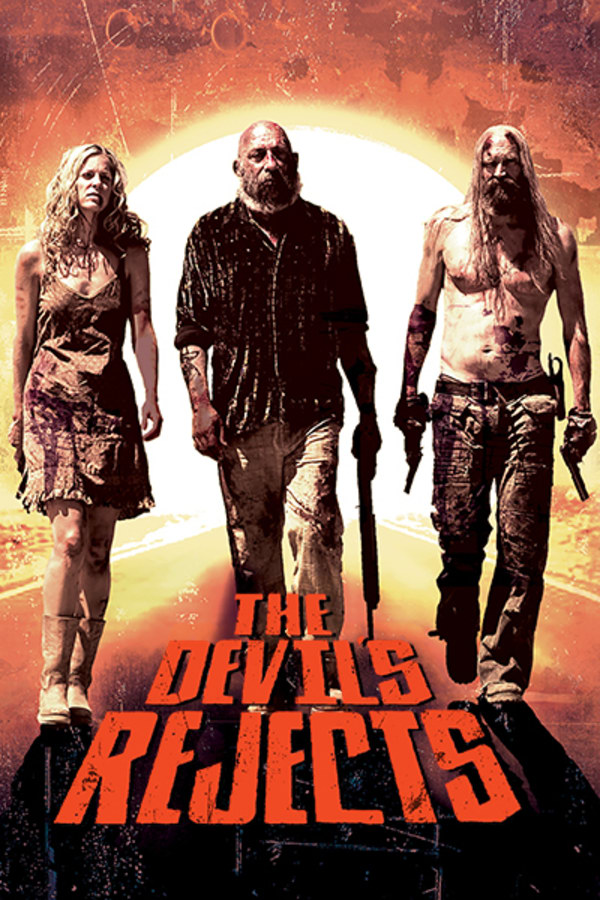 The Devil's Rejects
Directed by Rob Zombie
A family of murderous maniacs are pursued by a violent sheriff in Rob Zombie's brutal sequel to HOUSE OF 1,000 CORPSES. When the Firefly's home is raided, three members escape. Enraged over the murder of his brother, Sheriff Wydell hires bounty hunters to track the clan down, leading to mayhem and murder across state lines. Eager to improve on his maligned debut, Zombie enlisted the greatest horror icons of all time (including Karen Black, Danny Trejo and Ken Foree) and an ace documentary cameraman to bring fury and precision to his screwed-up story. Essential Zombie. Contains strong language, sexual scenes, violence and gore.
A family of murderous maniacs are pursued by a violent sheriff and his henchmen.
Cast: Sig Haig, Bill Moseley, Sheri Moon Zombie, Ken Foree, Matthew McGrory, William Forsythe, E.G. Daily
Member Reviews
I'll argue to my dying breath that rob zombie is the worst shit to happen to modern horror, but this worth watching. probably.
I wasn't scared or creeped out except for the motel scene.
Holy over-use of montage, Batman! After the less-than-impressive House of 1,000 Corpses, I was reticent to watch this sequel from its originator Rob Zombie. However, I read some reviews here and elsewhere that suggested this was an improvement on the original, and knowing even Zombie was disappointed with House... I figured I should give it a chance. I genuinely wish I hadn't.
The characters were wild, the plot was wild, Rob Zombie is wild, everything about this film was wild. I freaking loved it. Shudder needs more Rob Zombie films available in the UK.