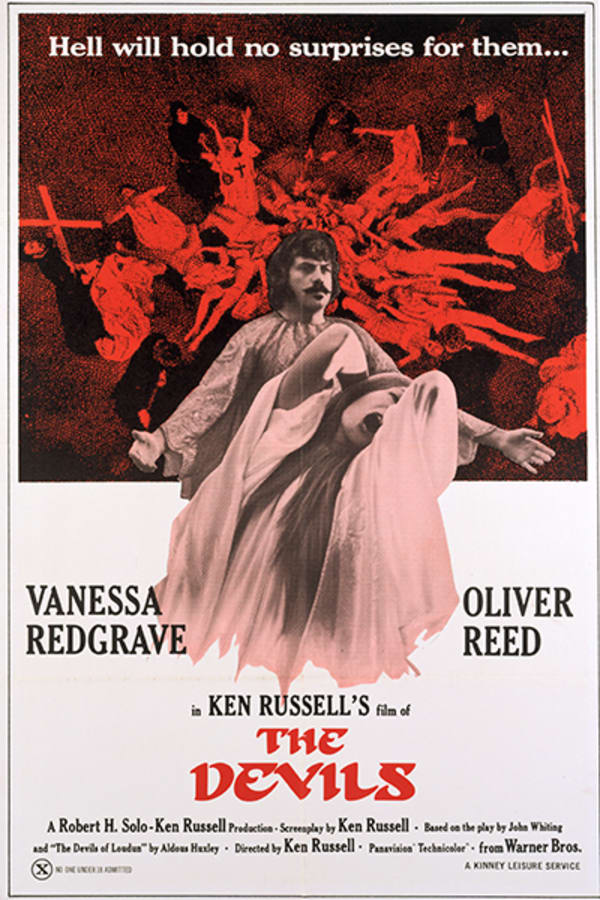 The Devils
Directed by Ken Russell
In 17th century France, hunchbacked nun Sister Jeanne (Vanessa Redgrave) lusts after the town's priest Father Grandier (Oliver Reed), a sinful but ultimately just man. But when the priest marries, jealous Jeanne accuses Grandier of using witchcraft on her convent, and the other nuns play along, behaving as obscenely as possible. Ken Russell's savage portrait of religious hypocrisy earned the film the top spot on the list of most controversial horror films ever made - and an X rating. Available on streaming for the first time ever in the US, THE DEVILS is essential viewing.
Ken Russell's twisted classic about a nun who accuses a priest of using witchcraft is one of the most controversial horror films of all time.
Cast: Vanessa Redgrave, Oliver Reed, Dudley Sutton
Member Reviews
I was very exicted to watch this film on Shudder, which pulls up in the app but actually isn't available to watch. I experienced this same issue with the film Amer. This is a bug that needs fixing ASAP.
signed up to watch this..
Made an account to watch this just to find its not even available. Very disappointed and will be canceling my account.
is this true? it's not fucking available??
Have to agree with the sentiment stated before me. This movie was the reason I signed up. If it's actually not available, I'll leave and never think twice of this site.