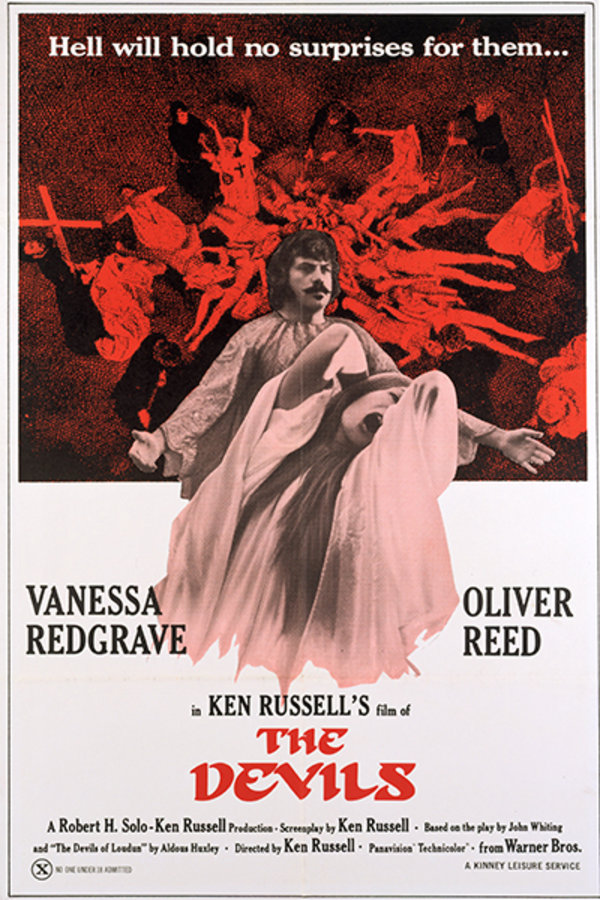 The Devils
Directed by Ken Russell
In 17th century France, hunchbacked nun Sister Jeanne (Vanessa Redgrave) lusts after the town's priest Father Grandier (Oliver Reed), a sinful but ultimately just man. But when the priest marries, jealous Jeanne accuses Grandier of using witchcraft on her convent, and the other nuns play along, behaving as obscenely as possible. Ken Russell's savage portrait of religious hypocrisy earned the film the top spot on the list of most controversial horror films ever made - and an X rating. Available on streaming for the first time ever in the US, THE DEVILS is essential viewing.
Ken Russell's twisted classic about a nun who accuses a priest of using witchcraft is one of the most controversial horror films of all time.
Cast: Vanessa Redgrave, Oliver Reed, Dudley Sutton
Member Reviews
They will never make a film of this magnitude ever again. The visuals are unparalleled. The subject matter is as serious as it gets and as applicable to today's political climate as ever. Really magnificent. The reason film is art.
Really well done but can't imagine watching it again.
Got an opportunity to see the uncensored version. Honestly in my top ten of all time, so much aesthetic, so much nihilism, so much Catholic, sexually repressed frenzy-ing! Not your typical horror film. Up there with The Wicker Man .
This is one of my absolute favorites. Oliver Reed and Vanessa Redgrave were never better than they are here, and this is director Ken Russell's finest hour. I'm a bit disappointed that this is the truncated American cut of the film, as opposed to the less-censored British cut, but it's nice to see it here nonetheless, and I've never seen it looking so beautiful. Worth a watch for fans of classic horror, Theatre of Cruelty, and savage satire on the order of A Clockwork Orange or Fellini Satyricon.
At first I was l like ,Well this is going to stink,but I tried it and enjoyed it.