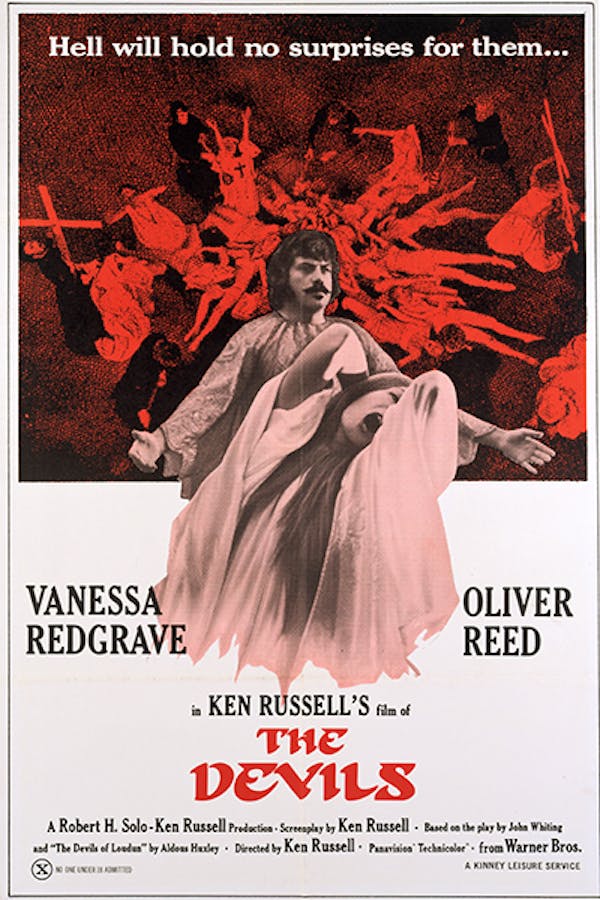 The Devils
Directed by Ken Russell
In 17th century France, hunchbacked nun Sister Jeanne (Vanessa Redgrave) lusts after the town's priest Father Grandier (Oliver Reed), a sinful but ultimately just man. But when the priest marries, jealous Jeanne accuses Grandier of using witchcraft on her convent, and the other nuns play along, behaving as obscenely as possible. Ken Russell's savage portrait of religious hypocrisy earned the film the top spot on the list of most controversial horror films ever made. Rarely streaming in the US, THE DEVILS is essential viewing.
Ken Russell's twisted classic about a nun who accuses a priest of using witchcraft is one of the most controversial horror films of all time.
Cast: Vanessa Redgrave, Oliver Reed, Dudley Sutton
Member Reviews
one of the greatest movies of all time but this version is HEAVILY CENSORED with two of the most important scenes cut, watch somewhere else!!!
One of the scariest and most disturbing movies I've ever seen. It is on my list of top three scariest movies. I bought this movie at a film festival inside a case for Livid. I didn't know what I was getting into to. I still have yet to see Livid.
Holy crap this movie is over the top. While they definitely run out of cocaine near the end and things slow down so they can wrap it up, the trip there is amazing. The script is at times completely insane, with very good delivery and timing from the cast. FEATURES: Plague victims Nudity Weird nunnery run by a hunchback A crocodile Flawlessly waxed mustache People dressed in bird outfits Public exorcism with anti-devil enema with a masquerade in the gallery A priest who looks like Warren Zevon Dubious doctoring Mass hysteria Definitely put this one on.
Unbelievable! What a profound film, and what a profound indictment of Catholicism and humanity.