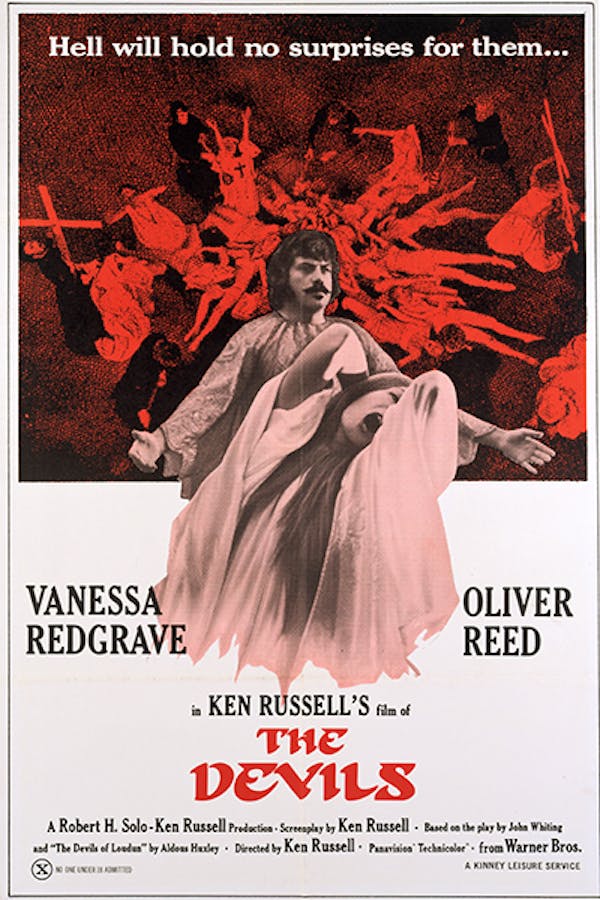 The Devils
Directed by Ken Russell
In 17th century France, hunchbacked nun Sister Jeanne (Vanessa Redgrave) lusts after the town's priest Father Grandier (Oliver Reed), a sinful but ultimately just man. But when the priest marries, jealous Jeanne accuses Grandier of using witchcraft on her convent, and the other nuns play along, behaving as obscenely as possible. Ken Russell's savage portrait of religious hypocrisy earned the film the top spot on the list of most controversial horror films ever made. Rarely streaming in the US, THE DEVILS is essential viewing.
Ken Russell's twisted classic about a nun who accuses a priest of using witchcraft is one of the most controversial horror films of all time.
Cast: Vanessa Redgrave, Oliver Reed, Dudley Sutton
Member Reviews
Uncut version gets 5 skulls; it's too bad that Shudder couldn't get that version. Great film. Uncut version is the most blasphemous film I've ever seen.
Amazing film, Oliver Reed is in top form!
Well damn!!! They did him wrong ! Fingers crossed there will be a revenge sequel ;)
This is probably one of the best movies I've seen on this platform. I can see how it was "horror" because of the controversial subject matter. Also as a medieval historian it was cool to see the underbelly of Christianity in the 17th century be exposed in a film. I am so used to just reading about it in books. Overall great film would highly recommend but sadly it is leaving the platform later today 👎🏼 (4/30/21)
Spoiler-free: A timeless classic worth your time.