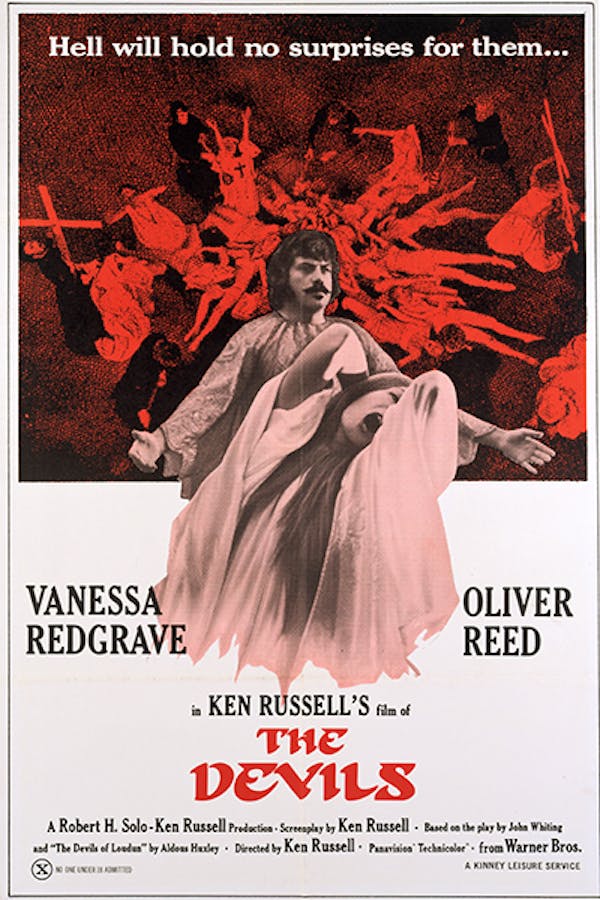 The Devils
Directed by Ken Russell
In 17th century France, hunchbacked nun Sister Jeanne lusts after the town's priest Father Grandier, a sinful but ultimately just man. But when the priest marries, jealous Jeanne accuses Grandier of using witchcraft on her convent, and the other nuns play along, behaving as obscenely as possible. Ken Russell's savage portrait of religious hypocrisy earned the film the top spot on the list of most controversial horror films ever made. Rarely streaming in the US, THE DEVILS is essential viewing.
Ken Russell's twisted classic about a nun who accuses a priest of using witchcraft is one of the most controversial horror films of all time.
Cast: Vanessa Redgrave, Oliver Reed, Dudley Sutton
Member Reviews
Really didn't know what I was in for but was pleasantly surprised. Don't watch if you are looking for something spooky or supernatural, this is more of a psychological/theological mind-bender. About the nature of truth and god. Amazing visuals, very 70s.
Why is the image shrunken down?
I really wish the unedited version was available. IMO it's hard to write a review of a heavily edited movie. This is probably the best, we're ever going to see. So I recommend watching it. I imagine , if you're highly religious. This movie is completely blasphemous and not worth watching. For me, the blasphemy is the reason to watch. I know they're complete fabrications in the movie, Louis XIII is completely exaggerated. However I do believe. Much of the critique of the problems of the Catholic Church from the Middle Ages to the Early Modern Era are there.
God I'd love for someone to do a breakdown of the cinematography of this movie
why's her face fuckung grey