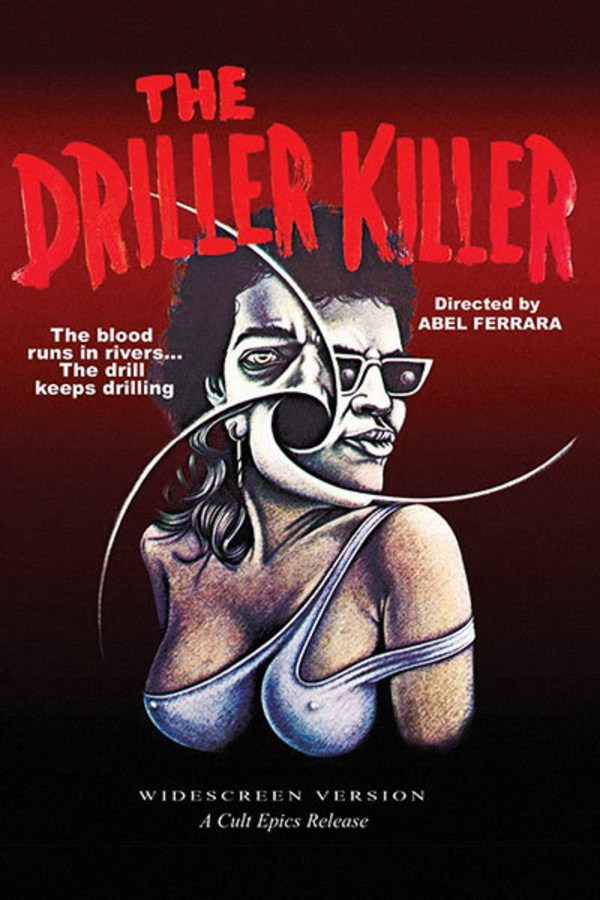 The Driller Killer
Directed by Abel Ferrara
A struggling artist goes insane, killing people with a drill in Abel Ferrara's (MS. 45, BODY SNATCHERS) gripping grindhouse splatterfest. Ferrara himself stars as Reno, a down-on-his-luck painter who's worn down by the noisy, crime-addled city and his own inability to make a living. When the pressure hits its peak, Reno snaps, and soon nobody in his orbit is safe. After a successful US release in 1979, DRILLER KILLER wound up igniting the British "video nasty" controversies during the 1980s, resulting in 15-year ban over it's head-drilling horror. Contains strong language, sexual scenes, violence and gore.
A struggling artist goes insane and starts killing people with a drill.
Cast: Abel Ferrara, Carolyn Marz, Baybi Day
Member Reviews
i first saw this movie age 7 in 1980. it was awful then, and it's awful now. also, my parents were TERRIBLE parents.
Being one of the infamous 'video nasties' of the 80s & what with it being in the public domain its nice for Shudder to have included this - That being said, like many films of its kind its not a great piece of filmmaking. I reckon the director was that awful punk bands manager or something - must be a reason they had so much screen time.
This film of 1979 should have stayed back in the 70s. It is one of the most horrible films I have come across. Don't waste your time.
Dear 1970s, you made some STRANGE movies.