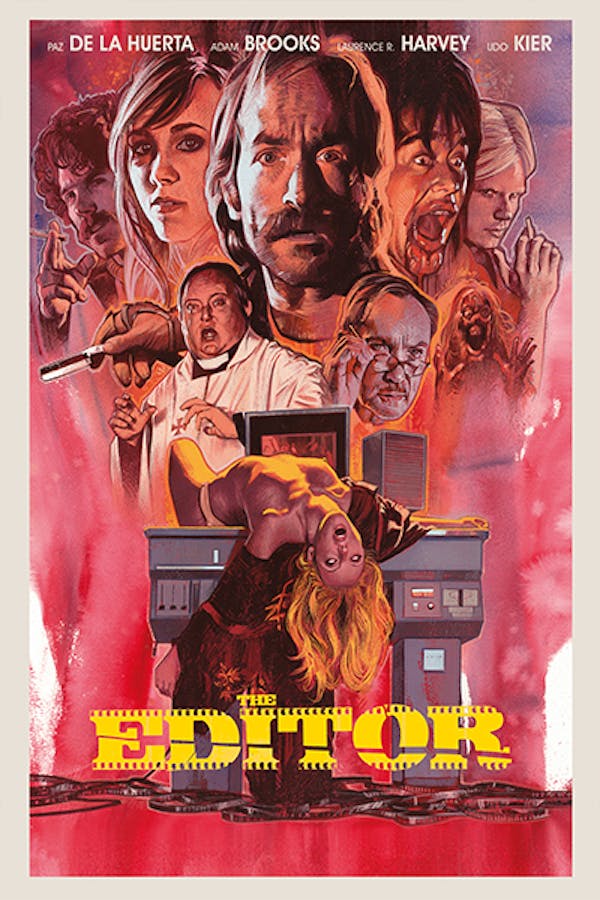 The Editor
Directed by Adam Brooks, Matthew Kennedy
A homage and parody of the Italian giallo from Canadian production company Astron-6, THE EDITOR tells the story of a talented film editor whose career is ruined after a tragic accident disfigures his hand. Unable to find work at respectable studios, Rey, resigns himself to a quiet life working on low grade B movies, but when actors at the studio turn up dead, he finds himself the number one suspect. Packed full of homages, astute references and cameos, THE EDITOR is a humorous and loving look at the Italian subgenre.
A once-prolific film editor finds himself the prime suspect in a series of murders haunting a seedy 1970s film studio in this absurdist throwback to the Italian Giallo.
Cast: Paz de la Huerta, Adam Brooks, Laurence R. Harvey, Udo Kier
Member Reviews
FANTASTIC movie! So freakin' funny. How sad are all those so-called hardcore giallo fans that are whining about this movie? I secretly weep for them.
Entertaining parody of giallos, they hit many of the highlights and I chuckled a few times but I think the film is missing some aesthetic elements so it stops short of genius.
Jeez this was just kinda bad..I get it's the style or whatever but other giallo movies r so much better
If you like Giallo youll love this