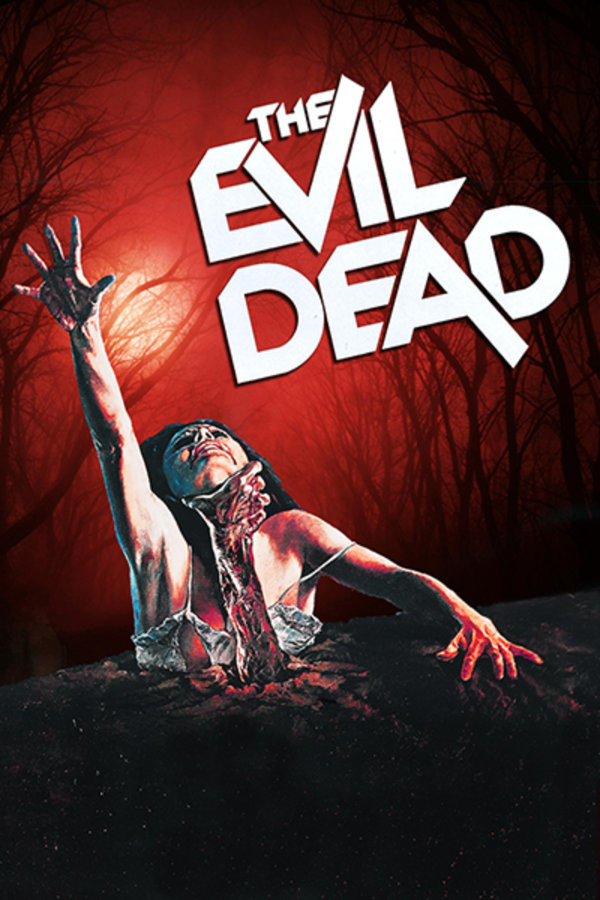 The Evil Dead
Directed by Sam Raimi
In 1979, a group of college students who, during a weekend getaway, find a Sumerian Book of the Dead in an old wilderness cabin they've rented. When they unwittingly unleash evil spirits and demons while reading incantations from the book, that's when the real havoc begins. As each of the kids, one by one, are possessed by the demons they've let loose, body parts and bodily fluids go a-flying until only one young man is left to face down the Evil Dead.
In Sam Raimi's groundbreaker, group of college students unleash demons from the Sumerian Book of the Dead in an old cabin.
Cast: Bruce Campbell, Ellen Sandweiss, Richard Demanincor
Member Reviews
What is there to say about this movie that has not been said??? Absolute classic and rightfully so. Terrifying moments, great camera shots, and the awesome one Ash makes his Evil Dead appearance here. Not as funny as the sequels, but much scarier. One of the greatest horror movies of all time for me.
An absolute horror classic! The Evil Dead is essentially a student film made by a group of friends, but you would never guess that. Almost all aspects of the film hold up
Perfect Work of Art. So bad it's good and glorious gore
This is where it all started with El Jefe!