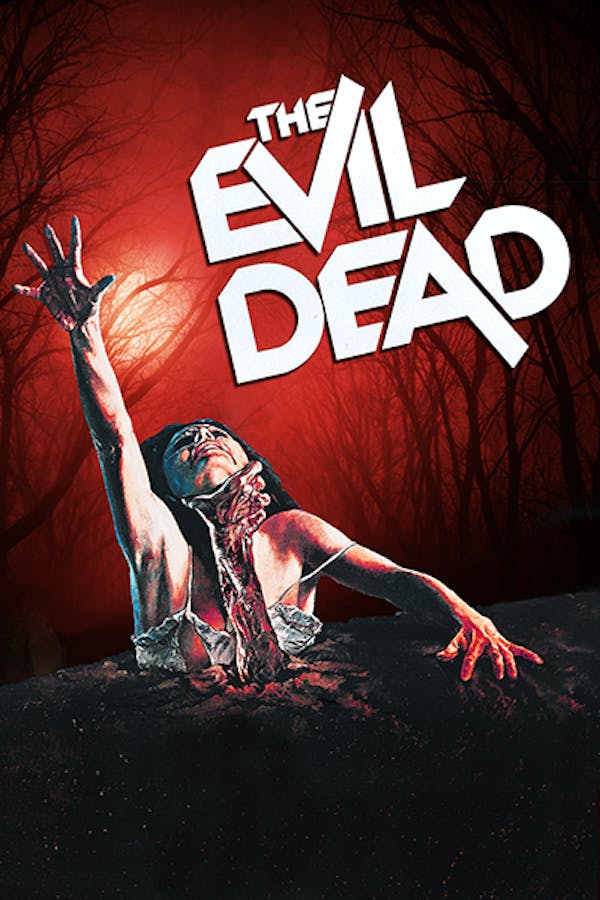 The Evil Dead
Directed by Sam Raimi
In 1979, a group of college students who, during a weekend getaway, find a Sumerian Book of the Dead in an old wilderness cabin they've rented. When they unwittingly unleash evil spirits and demons while reading incantations from the book, that's when the real havoc begins. As each of the kids, one by one, are possessed by the demons they've let loose, body parts and bodily fluids go a-flying until only one young man is left to face down the Evil Dead.
In Sam Raimi's groundbreaker, group of college students unleash demons from the Sumerian Book of the Dead in an old cabin.
Cast: Bruce Campbell, Ellen Sandweiss, Richard DeManincor
Member Reviews
What's not to love about a Classic!
What can I say that hasnt been said. you'll laugh you'll cry it will change your life.
This movie is completely fucking bonkers
Bruce Campbell was obviously amazing. What Sam Raimi did with such a tiny budget was amazing. I appreciate what this film did to solidify many of the now essential tropes of the horror genre. But this movie drags on and on and really makes very little sense (storyline, dialogue, editing, etc). It's stuck between not being funny or scary. Thank goodness for the second one! The potential was there - it just needed a do-over. Over-the-top gore is about the only thing this iteration has going for it.