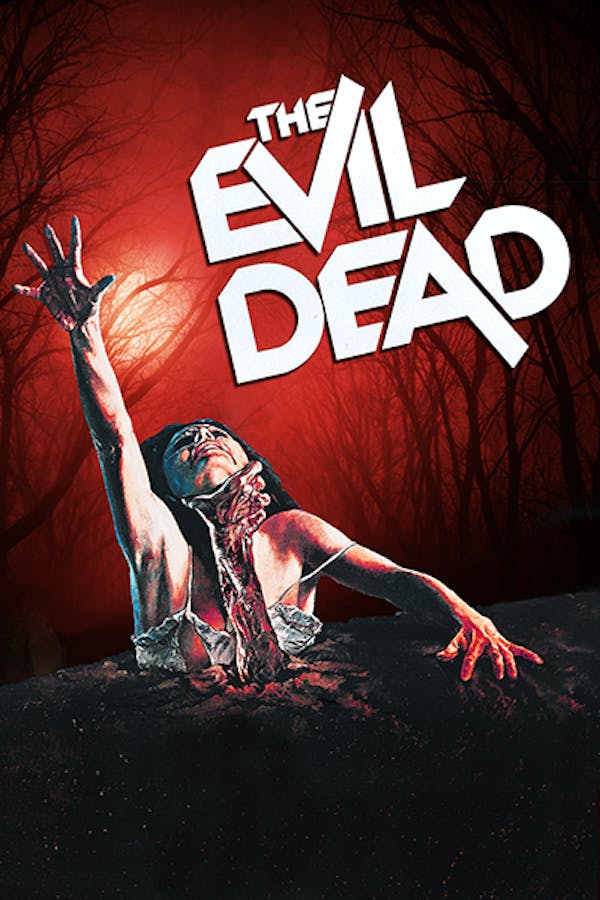 The Evil Dead
Directed by Sam Raimi
In 1979, a group of college students who, during a weekend getaway, find a Sumerian Book of the Dead in an old wilderness cabin they've rented. When they unwittingly unleash evil spirits and demons while reading incantations from the book, that's when the real havoc begins. As each of the kids, one by one, are possessed by the demons they've let loose, body parts and bodily fluids go a-flying until only one young man is left to face down the Evil Dead.
In Sam Raimi's groundbreaker, group of college students unleash demons from the Sumerian Book of the Dead in an old cabin.
Cast: Bruce Campbell, Ellen Sandweiss, Richard DeManincor
Member Reviews
I really like that this horror movie gets straight to the point. Loved watching this after playing the game!
Such a fun movie, with some truly fantastic practical effects. Must watch for horror fans
It's Evil Dead. How can you not like it?
Lives up to my memories every time.
Damn you Shudder. Now I have to bing ED2, AOTD, New ED, and the series. 😩😩😩😁😁😁😂😂😂💕💕💕💕💕💕💕💕💕