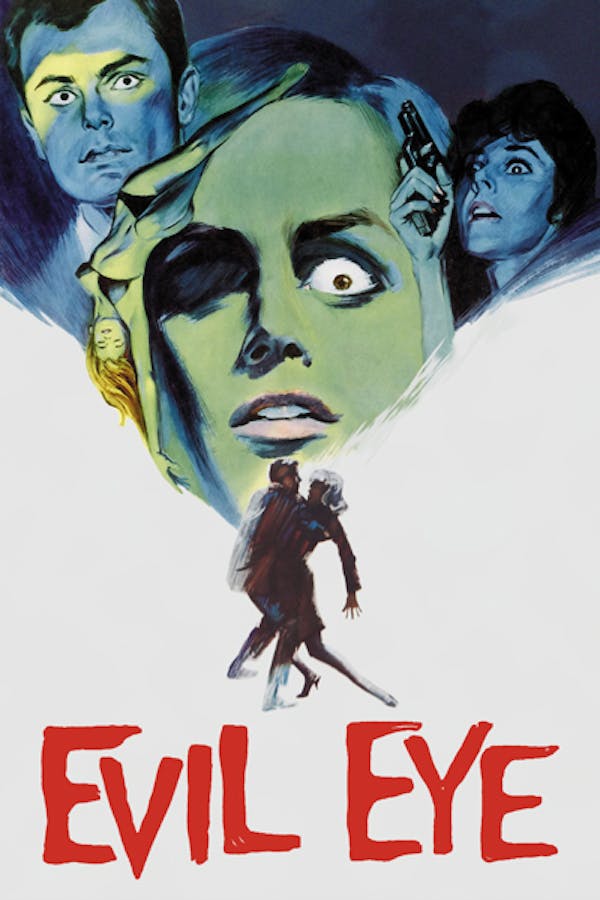 The Evil Eye
Directed by Mario Bava
This influential early giallo follows a tourist who witnesses a vicious murder. But when no body is found, nobody believes poor Nora Davis. Nobody except love interest John Saxon (Heather Langenkamp's father in A NIGHTMARE ON ELM STREET) of course. But could he be the killer? Mario Bava's last film in black and white is nonetheless as chilling and creepy as his later efforts. Widely credited for helping spawn the genre that directors like Dario Argento and Sergio Martino would turn into high art, Bava's film is an important film in the director's oeuvre.
This influential early giallo follows a tourist who witnesses a grisly murder.
Cast: Leticia Roman, John Saxon, Valentina Cortese
Member Reviews
It's Mario Bava, an automatic 5 skulls. his cinematography is some of the best ever. All of his films are worth watching.
Some movies age very well; "Night of the Living Dead" and "Psycho". "The Evil Eye" aged in a way that it seems like a parody of itself. That's what makes this film enjoyable today.
This is my third foray into Mario Bava's filmography, and I like it. This is his last black and white film. The story itself is really not that interesting to me. Like all of the other films I've seen by Bava, it is quite slow-moving. However, what really makes it stand out (and all of his other films) is the visual styling of the film. The use of lighting, shadows, setting, and closeups are what really make this movie a thrill to watch. The scenic Italian mountainous backgrounds are very pleasant to look at, and the dramatic encounters of horror are brilliantly executed with the use of lighting, shadow, and zooms. I love when the man is exposed with a knife in his back, when the police officer stands in the shadows outside the door, when the bullet holes in the wall transition into a pair of binoculars, and when the carving of a turkey juxtaposes with a conversation about brain surgery. You know, this entire genre and its history is quite bizarre to me. I'm still learning about Giallo, but it is weird, isn't it? An Italian director films a movie in Italy with Italian actors speaking in English, who are then dubbed over by un-credited American voice actors. What's perhaps most absolutely absurd about this movie is that an American actor plays an Italian man, while an Italian actress plays an American tourist in Italy. What? Strange. Doesn't make it bad. But imagine it today, China tried to make movies with Chinese actors, filmed in China, speaking in English, but dubbed over by American voice actors, so there is no accent, and the movies are marketed not towards a Chinese audience but an American one. That would seem strange to us, wouldn't it? Yet this is basically what we're dealing with when we look at the Italian Western movies and Giallo films. An interesting, and bizarre moment in movie history. Also, it's kind of cool to see that John Saxon from A Nightmare on Elm Street was in this movie, 20 years earlier.
Fantastic Giallo, wonderful acting. Great scenery