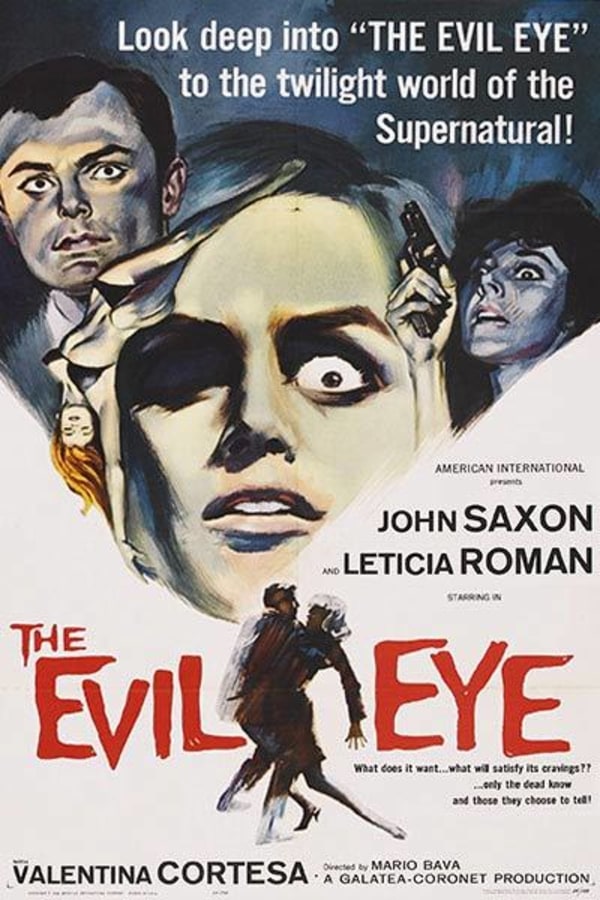 The Evil Eye
Directed by Mario Bava
This influential early giallo follows a tourist who witnesses a vicious murder. But when no body is found, nobody believes poor Nora Davis. Nobody except love interest John Saxon (Heather Langenkamp's father in A NIGHTMARE ON ELM STREET) of course. But could he be the killer? Mario Bava's last film in black and white is nonetheless as chilling and creepy as his later efforts. Widely credited for helping spawn the genre that directors like Dario Argento and Sergio Martino would turn into high art, Bava's film is an important film in the director's oeuvre.
This influential early giallo follows a tourist who witnesses a grisly murder.
Cast: Leticia Roman, John Saxon, Valentina Cortese
Member Reviews
Fantastic Giallo, wonderful acting. Great scenery
Typical giallo with a few Bava touches. A good watch.
An amazingly well done light hearted mystery/thriller. John Saxon gives a great performance in this early giallo. The film was very well shot and the characters inner dialogue was rather amusing. Four Skulls.
I'm really just getting started with Bava films (shameful, as I have watched tons of other Giallos and films from this era), but I found this one more than enjoyable as a solid mystery film. It is not heavy on violence or gore. The acting is good, cinematography great. I think this may be the start of a Bava marathon for me!