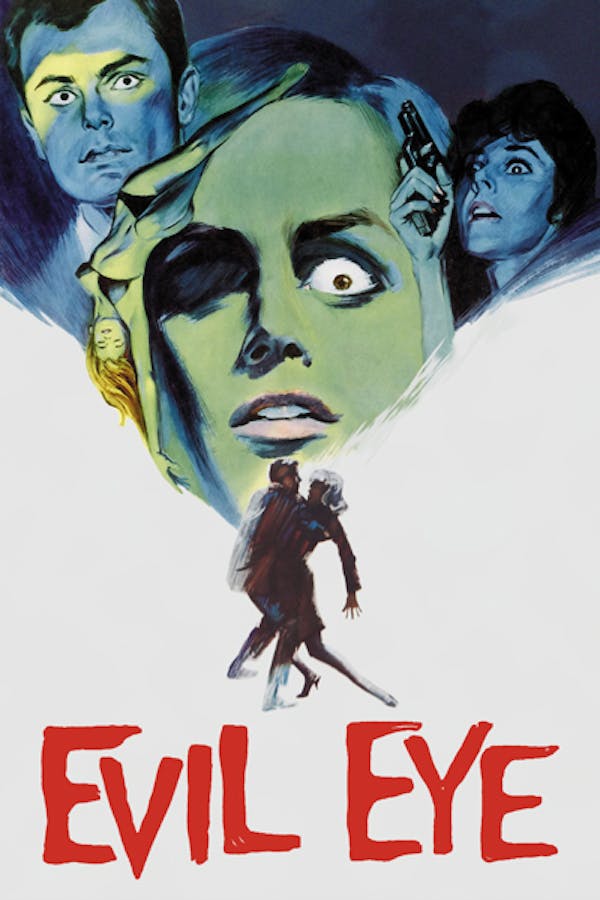 The Evil Eye
Directed by Mario Bava
This influential early giallo follows a tourist who witnesses a vicious murder. But when no body is found, nobody believes poor Nora Davis. Nobody except love interest John Saxon (Heather Langenkamp's father in A NIGHTMARE ON ELM STREET) of course. But could he be the killer? Mario Bava's last film in black and white is nonetheless as chilling and creepy as his later efforts. Widely credited for helping spawn the genre that directors like Dario Argento and Sergio Martino would turn into high art, Bava's film is an important film in the director's oeuvre.
This influential early giallo follows a tourist who witnesses a grisly murder.
Cast: Leticia Roman, John Saxon, Valentina Cortese
Member Reviews
Pretty good early Giallo. I pretty much guessed who the killer was early on, but Leticia Roman is a fetching heroine, and studly John Saxon is always nice to have around. Bava's direction is solid, if more tame than it would soon become. The lighthearted coda at the end is kind of weird.
F f. M)r lR refzt bc w torque w f. T f per your a
Very important piece of film history. It's beautiful, and cute in my opinion, but I'll be honest and admit that it hasn't aged the best. The story's pretty contrived and silly. I only recommend to giallo enthusiasts.
As the first giallo, this is closer to Hitchcock than it is to Argento, and I don't think that's necessarily a bad thing. Despite this being the first version of the film that I watched, I actually prefer the original Italian version, The Girl Who Knew Too Much. I think the changes this version made were worse for the most part, the most noticeable being the ditzy affect they add to the protagonist, something that doesn't come across in the subbed version at all. An important part of the genre nonetheless.