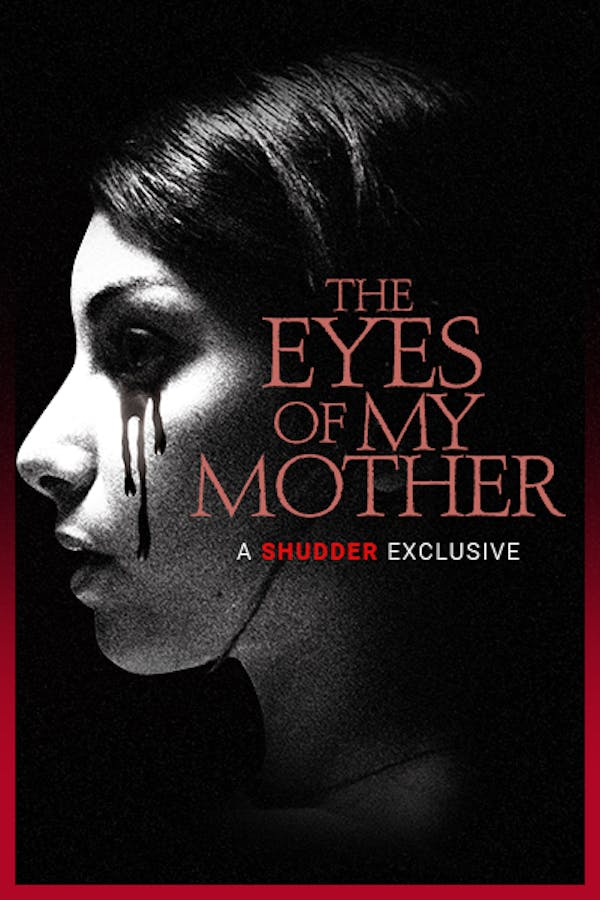 The Eyes of My Mother
Directed by Nicolas Pesce
Francisca has been unfazed by death from an early age. Her mother, formerly a surgeon in Portugal, imbued her with a thorough understanding of anatomy and the end of life. But when tragedy shatters her family's idyllic existence in the countryside, the deep trauma she experiences awakens some unique curiosities. As Francisca grows up, the effects of her troubled past gradually build and her desire to connect with the world around her takes a distinctly dark form. A SHUDDER EXCLUSIVE. Contains strong language, violence and gore.
Francisca is unfazed by death, but when tragedy strikes, the trauma awakens some unique curiosities.
Cast: Kika Magalhaes, Flora Diaz, Will Brill, Clara Wong, Joey Curtis-Green
Member Reviews
Even though this is a beautifully made film, I found it to be a really tough watch in parts. Very bleak. If you are after something quiet and dark, this is the one to watch.
Yep was ok... worth a look.
Definitely a must see movie, very good story line, really enjoyed it.
I was nicely surprised in a twisted morbid kind of way! Watched it to the end because i didnt want to miss a thing!