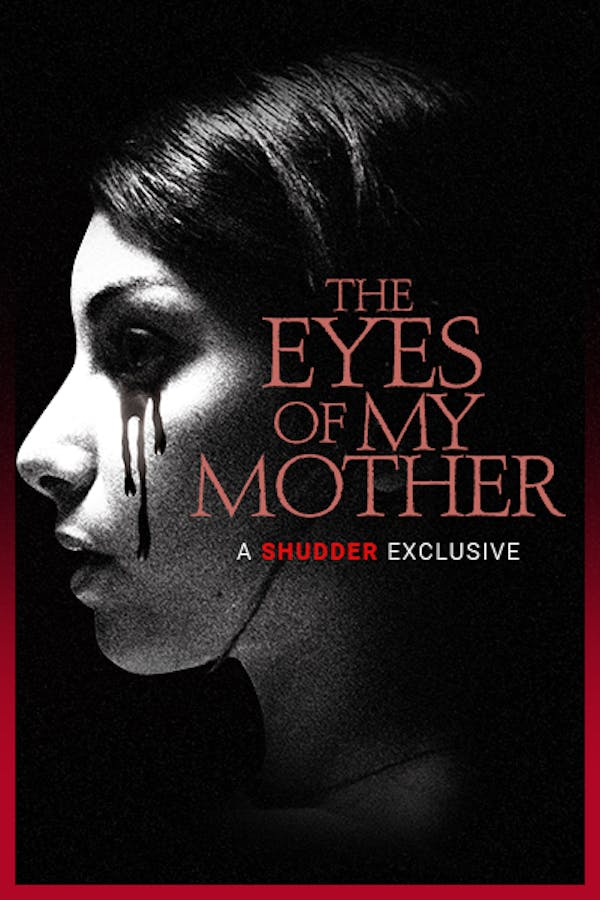 The Eyes of My Mother
Directed by Nicolas Pesce
Francisca has been unfazed by death from an early age. Her mother, formerly a surgeon in Portugal, imbued her with a thorough understanding of anatomy and the end of life. But when tragedy shatters her family's idyllic existence in the countryside, the deep trauma she experiences awakens some unique curiosities. As Francisca grows up, the effects of her troubled past gradually build and her desire to connect with the world around her takes a distinctly dark form. A SHUDDER EXCLUSIVE. Contains strong language, violence and gore.
Francisca is unfazed by death, but when tragedy strikes, the trauma awakens some unique curiosities.
Cast: Kika Magalhaes, Flora Diaz, Will Brill, Clara Wong, Joey Curtis-Green
Member Reviews
Strangely disturbing but really enjoyed. Very different type of story line. Quite slow but excellent slow drama
No jump scares or anything like that but not a bad movie - bit slow and bizarre but a good movie.
Recipe for a serial killer, Ingredients: One serial Killer. Yeah I felt it had the potential to be more, in the end I felt the film was slightly pointless, its supposed to be about how we are shaped as much by our life circumstance as our intrinsic nature but ... it only does a passable job of this.
I appreciate when the, not so good, guys get their story told too. Sometimes I like to see the world from different points of view . However this was kind of painful. I guess that,s what they were going for. I think some things could be better communicated in a book.