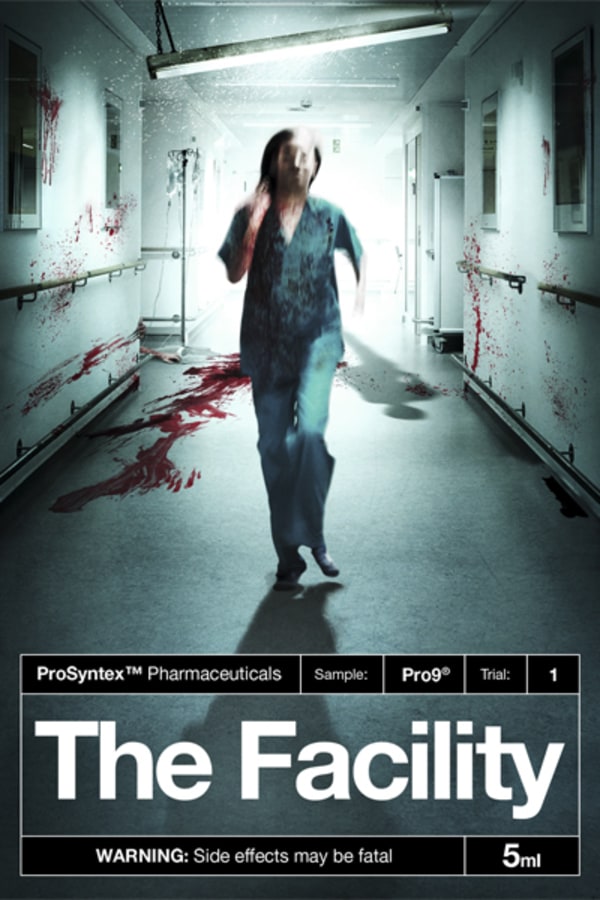 The Facility
Directed by Ian Clark
At a remote medical facility, a group of seven strangers begin a clinical trial for the experimental new drug: Pro-9. As the untested drug begins to course through their veins, unexpected side-effects start to take hold and several of the volunteers are sent into an uncontrollable murderous rage.
Eight medical volunteers fight for their lives when a drug trial goes horribly wrong.
Cast: Alex Reid, Aneurin Barnard
Member Reviews
I quite enjoyed this. Excellent makeup.
Better than expected. A good one to watch.
I'd recommend this. The tension and dread never let up and the characters were well-played and likable or deliciously easy to hate in equal measure. Pretty gruesome stuff at times, and I enjoyed the surprises. There could have been a bit more resolution around the journalist, I think, and we never get a good close-up of the deformities afflicting poor Amit.
Very good suspenseful film