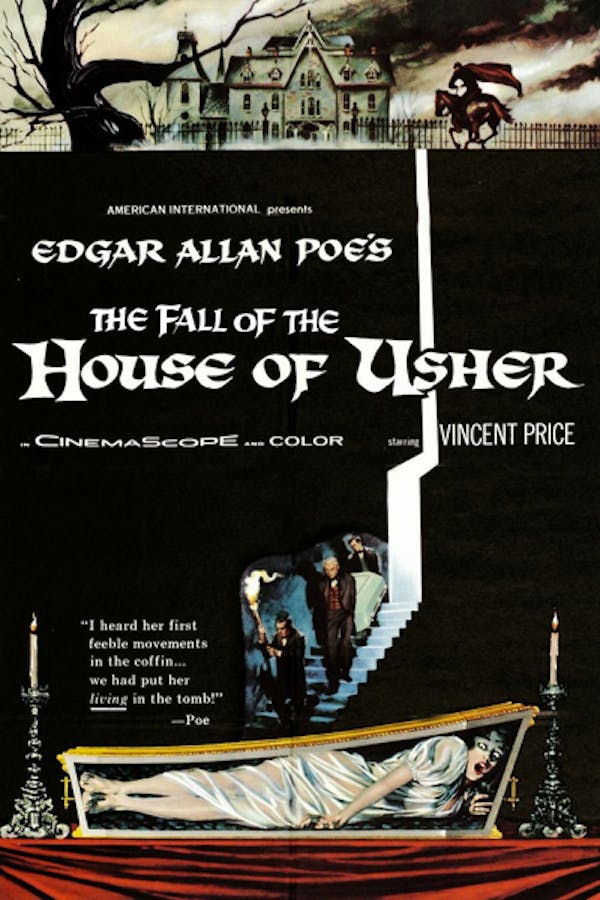 The Fall of the House of Usher
Directed by Roger Corman
When a beautiful young woman's suitor arrives to ask her hand in marriage, the doors of the mysterious house of Usher fling open...and terror begins. It seems the young woman's brother is violently opposed to her planned marriage and resorts to macabre ends to prevent the tainted Usher blood from spreading to future generations.
Vincent Price stars in Roger Corman's stunning adaptation of the classic Poe story.
Cast: Mark Damon, Myrna Fahey, Vincent Price
Member Reviews
One of my favorite finds this year. Incredible dense slow atmosphere. The mystery of it is all too intriguing. A great original castle horror.
Simply exquisite, I am always so in awe of Vincent Price
A great Price movie but I'd rank it as his 7th best of the ones I've seen.
Just an excellent film that has a wonderful cast of characters and a haunting setting. While it is a bit short, The Fall of The House of Usher utlizes all of its resources to tell a compelling tale about a deeply disturbed family and the unfortunate young man who becomes involved.