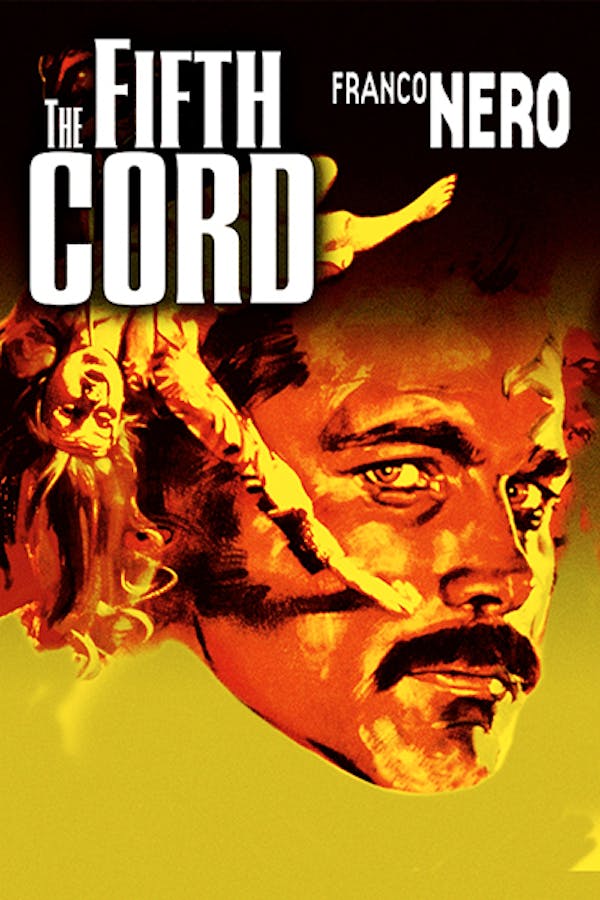 The Fifth Cord
Directed by Luigi Bazzoni
In Luigi Bazzoni's fast-paced giallo, a reporter (Franco Nero) investigating a string of killings becomes the main suspect. As the obsessed madman continues slaughtering his victims, the journalist has to double and triple his efforts in order to avoid taking the rap. Though Bazzoni only made a handful of gialli, each frightening film features strong acting, clever dialogue and stunning camerawork - thanks in this instance to the director's wise decision to hire legendary cinematographer Vittorio Storaro (APOCALYPSE NOW, THE BIRD WITH THE CRYSTAL PLUMAGE) to lens the scary story.
A reporter investigating a string of killings becomes the main suspect.
Cast: Franco Nero, Silvia Monti, Wolfgang Preiss
Member Reviews
Pretty good. Don't expect an Argento or Martino film though. This one is much more restrained. I found it hard to keep track of the characters (names, positions, etc). The killer's motivations also are not very developed. But I give it 4 skulls for the good acting and developed protagonist.
I think what sets this one apart from some of the other other Giallo films is Franco Nero. I really enjoyed this film as it is one of the better ones out there.
Does a piss poor job of forming characters. Like, I had no idea who anyone was...some I didn't even know their name when they were murdered. Honstely I barely recongnized the actual murderer, and had to look back at the beg to see who the fuck he was. Kinda annoying. Not bad, but not my favorite. And overall the story was kind of stupid once the whole thing comes out....:-/
3.5/5 on the giallo curve. It has a meandering plot (like most of them) and flat characters, which, unlike in other gialli, aren't offset by a lot of boobs and blood. However, there are a few tense moments and the ending is actually scary and exciting. Plus the cinematography is genuinely inspired (the same guy who filmed Apocalypse Now and Reds--forget about it!), which elevates it to a strong choice for fans of the genre.
weird! Not the worst I've seen but certainly not 4 skulls. I've seen better foreign films than this but its ok. The plot is not strong and the characters are nowhere near real but it does have it's moments.