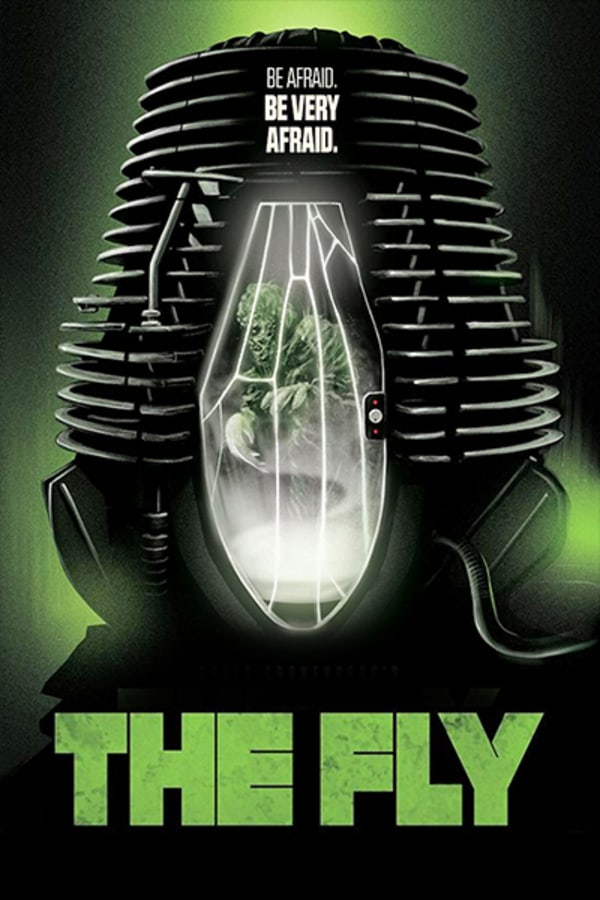 The Fly
Directed by David Cronenberg
Seth Brundle (Jeff Goldblum), a brilliant scientist, invents a device capable of transporting inanimate objects through thin air. He invites journalist Veronica Quaife (Genna Davis) to document his revolutionary work. The machine, Seth believes, is capable of teleporting living organisms, but his initial attempts at teleporting baboons fail miserably. As Seth's lab search intensifies, so too does his relationship with Veronica.
A scientist on the verge of an important discovery finds himself transforming into a fly when his experiment goes awry.
Cast: Jeff Goldblum, Geena Davis, John Getz
Member Reviews
It doesn't get any better than this.
Cronenberg's Magnum Opus.
I mean, is there anyone here who doesn't actually like this film? So Amazing.
This is amazingly written, I cant believe it took me that long to finally watch it !