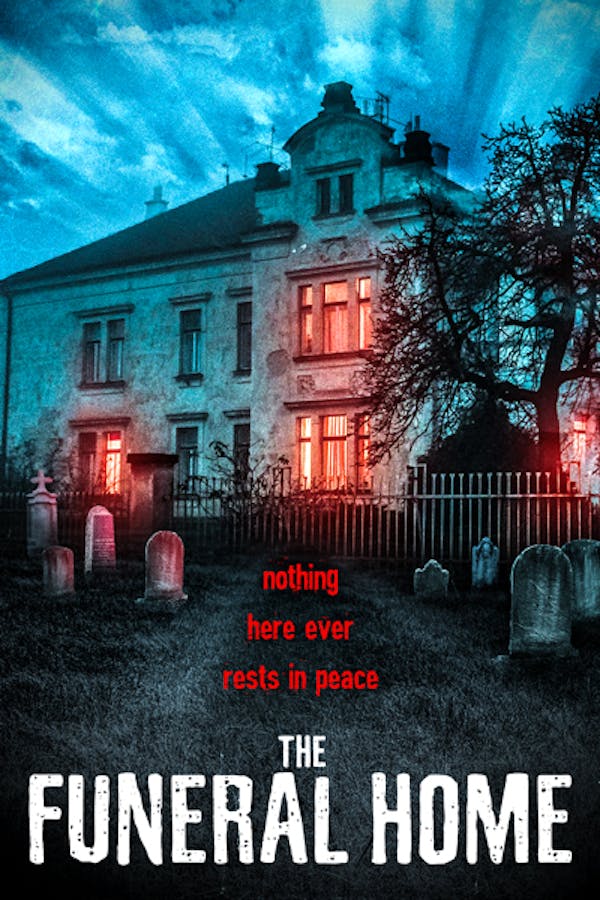 The Funeral Home
Directed by Mauro Iván Ojeda
Bernardo is an undertaker. He and his dysfunctional family lives amongst coffins, wreaths and mischievous supernatural entities that visit daily. They attribute the paranormal manifestations to the dead bodies from their mortuary work. Finding the real source of all this madness will be their quest, but they might find a terrifying truth.
A dysfunctional family lives amongst coffins and mischievous supernatural entities that visit daily, but there is a presence there that means them harm.
Cast: Luis Machín, Celeste Gerez, Camila Vaccarini, Susana Varela, Hugo Arana
Member Reviews
went nowhere with alot left unanswered.
The description gives it a lot more credit than it's worth. There's so much unexplained in this film. I found myself kind of making up plot pieces as I went along. It seemed more like it was made in the 70s versus 2021. I honestly wouldn't recommend it.
It was ok. I felt like there was a huge story we missed that we needed to see before hand like why are these spirits connected to this house. Why did they have to get Ramona to come make a pact with them, why couldn't they use the toilet at night. All in all I wouldn't recommend it to anyone unless I wanted to bore them and make them waste an hour of their life.
A sombre film that didn't entertain me much
It was quite entertaining, but also irritating due to some of the characters and their actions. Difficult balance of suspense and irritation held throughout the movie. The mystery of the hauntings was ultimately solved, but I can't make sense of why the ghosts manifested so differently. I need an 'Ending Explained'! Note: flashing lights at the 28:00 minute mark.