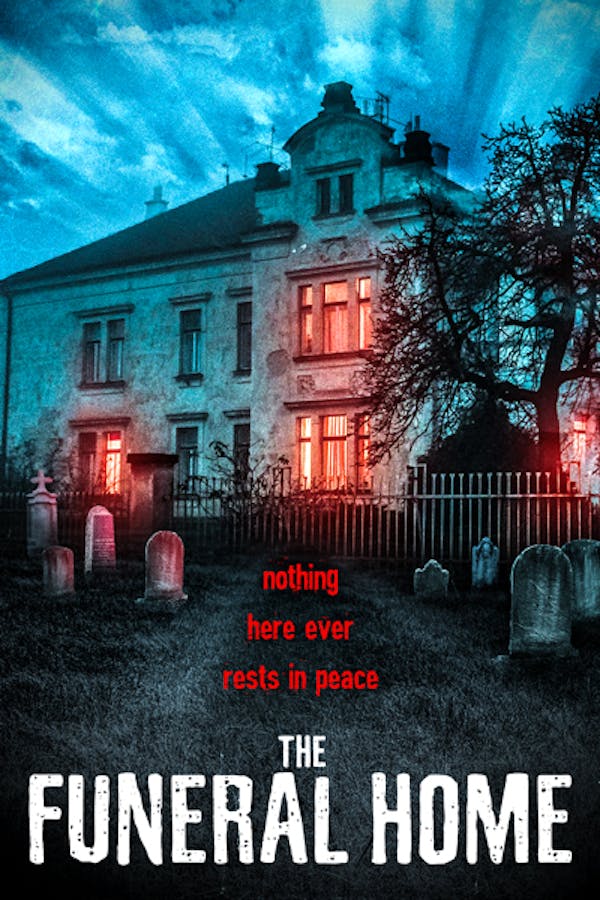 The Funeral Home
Directed by Mauro Iván Ojeda
Bernardo is an undertaker. He and his dysfunctional family lives amongst coffins, wreaths and mischievous supernatural entities that visit daily. They attribute the paranormal manifestations to the dead bodies from their mortuary work. Finding the real source of all this madness will be their quest, but they might find a terrifying truth.
A dysfunctional family lives amongst coffins and mischievous supernatural entities that visit daily, but there is a presence there that means them harm.
Cast: Luis Machín, Celeste Gerez, Camila Vaccarini, Susana Varela, Hugo Arana
Member Reviews
It was quite entertaining, but also irritating due to some of the characters and their actions. Difficult balance of suspense and irritation held throughout the movie. The mystery of the hauntings was ultimately solved, but I can't make sense of why the ghosts manifested so differently. I need an 'Ending Explained'! Note: flashing lights at the 28:00 minute mark.
What is with this new thing I've just writing irredeemably insufferable children into movies. It's fine to have conflicted and borderline immoral characters if you justify them and their actions somehow… but this movie, the writers, created the dumbest most irredeemable teenage girl I've seen in an incredibly long time. It genuinely mostly ruined what would have been a decent little slowish burn haunted house movie.
I found it quite enjoyable and weird!
Not a bad movie I was entertained from start to finish
i luv it.kept me interested the whole time.