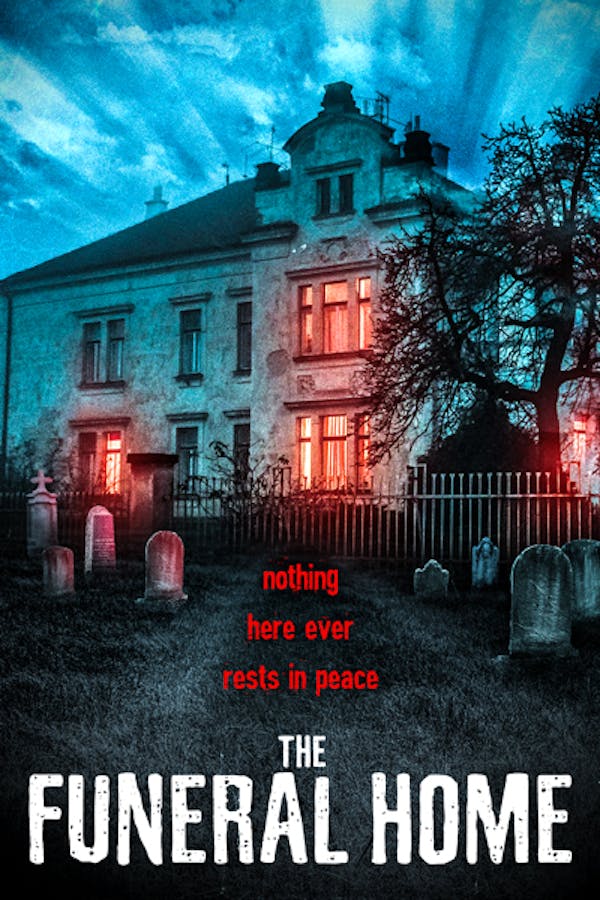 The Funeral Home
Directed by Mauro Iván Ojeda
Bernardo is an undertaker. He and his dysfunctional family lives amongst coffins, wreaths and mischievous supernatural entities that visit daily. They attribute the paranormal manifestations to the dead bodies from their mortuary work. Finding the real source of all this madness will be their quest, but they might find a terrifying truth.
A dysfunctional family lives amongst coffins and mischievous supernatural entities that visit daily, but there is a presence there that means them harm.
Cast: Luis Machín, Celeste Gerez, Camila Vaccarini, Susana Varela, Hugo Arana
Member Reviews
Lebowski's landlord dances better than the girl in this movie.
They tried to do a lot and didn't finish anything entirely. It was a good concept but it wasn't executed well. It was borderline OK.
For the first 30 minutes of this film, I was confused. It did a great job creating an eerie, suspenseful mood through setting and lighting, but I didn't understand why. But the plot begins to unfold more clearly after this, telling a tale that is frightening yet also heartbreaking. There are a few things that are left to the viewers' interpretation, so don't expect everything explained. The primary weakness of this film is the main three characters: Mom, Dad, and daughter. All three are unlikable--especially the bratty daughter. The best performance is from Susana Varela as the shaman (shawoman?). Overall, this is a nice little ghost story with parallel family drama. 3 1/2 skulls.