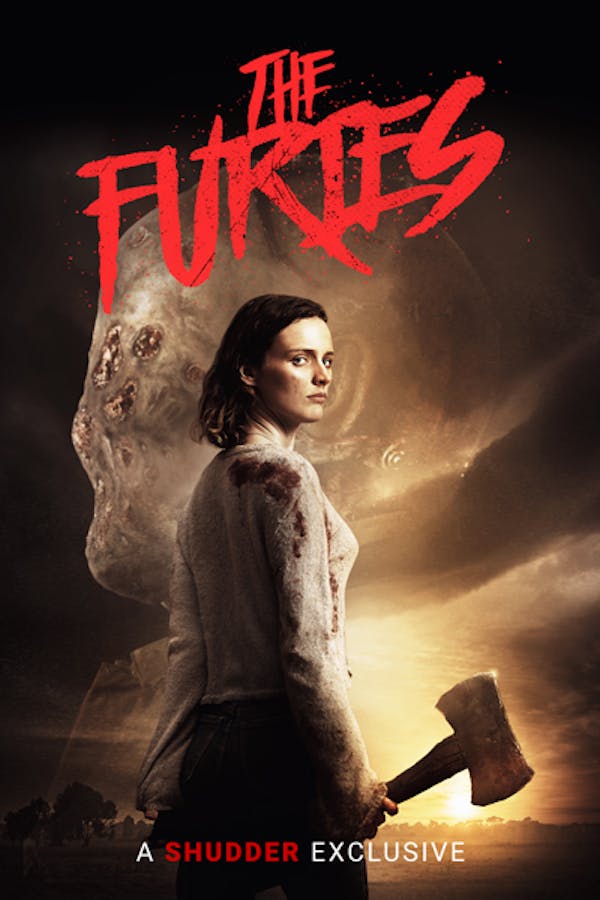 The Furies
Directed by Tony D'Aquino
Rebellious high school students Kayla and her best friend Maddie are abducted by a sinister presence while out bombing their neighbourhood with graffiti. Waking up, in the woods, bound and disoriented in a claustrophobic coffin-like apparatus, Kayla's first thought is of Maddie. Before she has a chance to ruminate on the dreadful fate that may have befallen her friend, Kayla notices a terrifying masked man fast approaching, armed with a razor-sharp axe. As a chase ensues, it soon becomes clear that Kayla and her pursuer are not alone. There are six more young women, each with a masked stalker assigned to them, hell-bent on murder.
Stranded in the middle of nowhere, Kayla becomes an unwilling participant in a dangerous game.
Cast: Airlie Dodds, Linda Ngo, Taylor Ferguson, Ebony Vagulans
Member Reviews
People hunting Battle Royale, pretty a'ight
Awesome! One of the best slashers I've seen in a long while. I was never bored. Great gore and kills. We need more horror films like this.
Basically the hunt but no where near as good. Also the characters were all annoying. Still ok tho like I didn't have a problem watching all the way through it. Worth a watch just it's hard not to compare it to a movie I loved haha.
Do you work at a warehouse but they won't let you operate the forklift because you continue to fail the certification exam? Is your apartment decor mostly empty liquor bottles and old Korn posters? Would a gaggle of goth girls at the mall call you, "That creepy dude who keeps staring at us?" If yes, then this movie is for you.
Ever since that outback serial killer scumbag, Ivan Milat was captured, it seems like every Aussie horror movie is set in some remote backwater place in Australia. Think Wolf Creek, Boar etc. But unfortunately this movie didn't have the charismatic John Jarratt alias Mick Taylor. Funny how the name Mick is common in Aussie films as well but I digress. The first 30minutes is a gorehound's delight. Similar premise to the movie Hostel but not as good in my opinion. Overall I liked it .