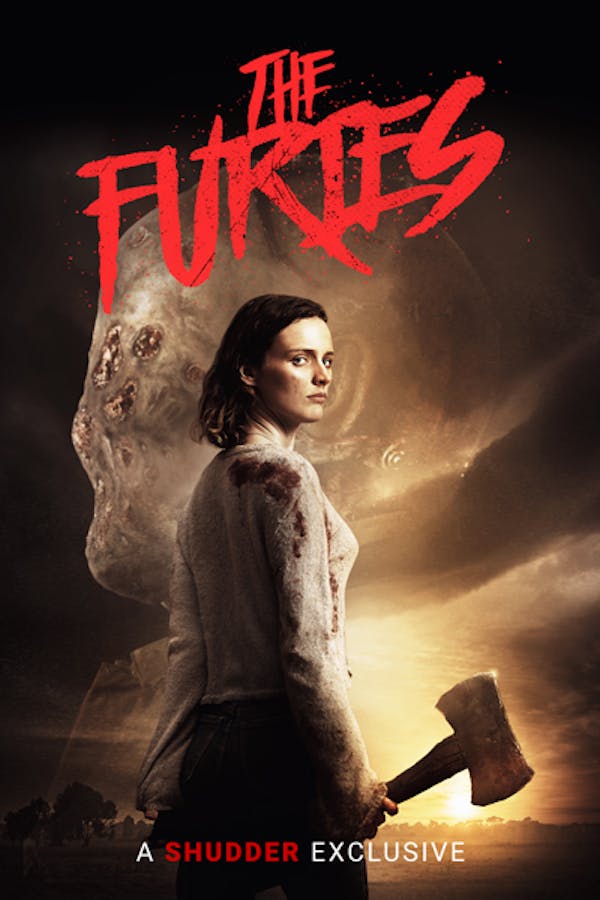 The Furies
Directed by Tony D'Aquino
Rebellious high school students Kayla and her best friend Maddie are abducted by a sinister presence while out bombing their neighbourhood with graffiti. Waking up, in the woods, bound and disoriented in a claustrophobic coffin-like apparatus, Kayla's first thought is of Maddie. Before she has a chance to ruminate on the dreadful fate that may have befallen her friend, Kayla notices a terrifying masked man fast approaching, armed with a razor-sharp axe. As a chase ensues, it soon becomes clear that Kayla and her pursuer are not alone. There are six more young women, each with a masked stalker assigned to them, hell-bent on murder.
Stranded in the middle of nowhere, Kayla becomes an unwilling participant in a dangerous game.
Cast: Airlie Dodds, Linda Ngo, Taylor Ferguson, Ebony Vagulans
Member Reviews
Not bad. A little slow in the first half but the second half pays off. Great soundtrack to boot.
A sport for serial killers! Bravo!
Fun slasher action with an edge. Sorta comedic at times, but I noticed 2 of the promised killers never showed up and "died" offscreen. That's really my only gripe. 10/10
Battle Royale meets 31. That was pretty alright.
After watching this movie I am very very confused. There is not a single person in a fursuit despite being called the furies. Drab.