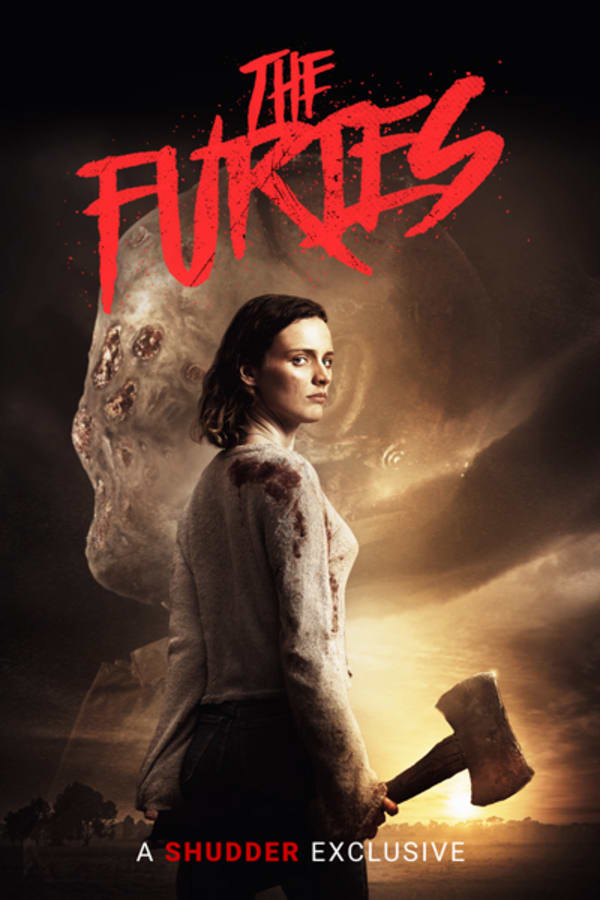 The Furies
Directed by Tony D'Aquino
Rebellious high school students Kayla and her best friend Maddie are abducted by a sinister presence while out bombing their neighbourhood with graffiti. Waking up, in the woods, bound and disoriented in a claustrophobic coffin-like apparatus, Kayla's first thought is of Maddie. Before she has a chance to ruminate on the dreadful fate that may have befallen her friend, Kayla notices a terrifying masked man fast approaching, armed with a razor-sharp axe. As a chase ensues, it soon becomes clear that Kayla and her pursuer are not alone. There are six more young women, each with a masked stalker assigned to them, hell-bent on murder.
Stranded in the middle of nowhere, Kayla becomes an unwilling participant in a dangerous game.
Cast: Airlie Dodds, Linda Ngo, Taylor Ferguson, Ebony Vagulans
Member Reviews
Man, I must have watched a different film?? I was extremely lost and bored with this film. I started it, stopped it. Watched some more later on, stopped it. That just continued several more times until the credits. The lead actress deserves better work. Cinematography was fine as well. I also really liked the look of the guy with the rotted out face mask, but that's about it. This film was seriously missing substance, as it felt like a chore to sit through. It must be me, because the first several reviews I read praise this film as something very special??
Completely unexpected gem, what a fun movie that never got boring, plot is all over the place but what a great bloody film
At first, I thought it was going to be too simplistic paired with exaggerated gore. Not my thing, really. But, the concept was actually clever and a bit psychological. Still plenty of gore, but it was worth it. The idea was unique and interesting. I'd watch a sequel.
Actually really enjoyed this. Different to other things I've watcher. Wish it had developed a tiny bit more, but a nice watch. I recommend.
Wrong Turn meets The Hunt with a Disney twist. Creative. Gag reflex action start to finish.