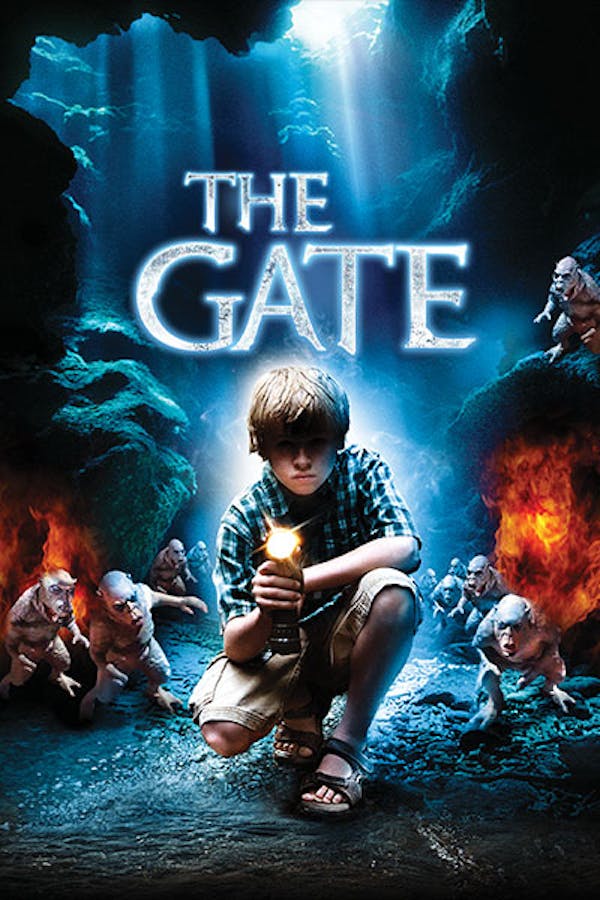 The Gate
Directed by Tibor Takács
When two boys accidentally dig up the the gates of Hell and summon an army of tiny demons, they have to work fast to stop the demons from turning them into human sacrifices, or a big bad demon king will soon be slithering through the gate to take over the world. Oh well, at least Mom won't see what they've done to the house! Part of the Spielbergian kid-centric horror wave that included THE MONSTER SQUAD and THE LADY IN WHITE, THE GATE's success led to a sequel and a spot on Esquire's "50 Best '80s Horror Films" list. A very young Stephen Dorff (BLADE) stars.
Two boys accidentally dig up the gate to hell and summon an army of tiny demons.
Cast: Stephen Dorff, Louis Tripp, Christa Denton
Member Reviews
it was okay but fx that were bad even for the time and worse acting. worth watching if youve ran out of other horror to watch
really creepy movie to watch it 80s
Absolutely loved this movie as a kid even though I'd hide, but still get kicks out of it! Super happy to see it on here!
I love this movie more for its strong and brave kids, these kids are on their own dealing with this horrifying monsters and when mom and dad are not there is even scarier. This movie used to scare the shit out of me when I was a kid, I could not grasp the fact that they were alone and something entered their house uninvited without their parents there. *shivers* Love it!