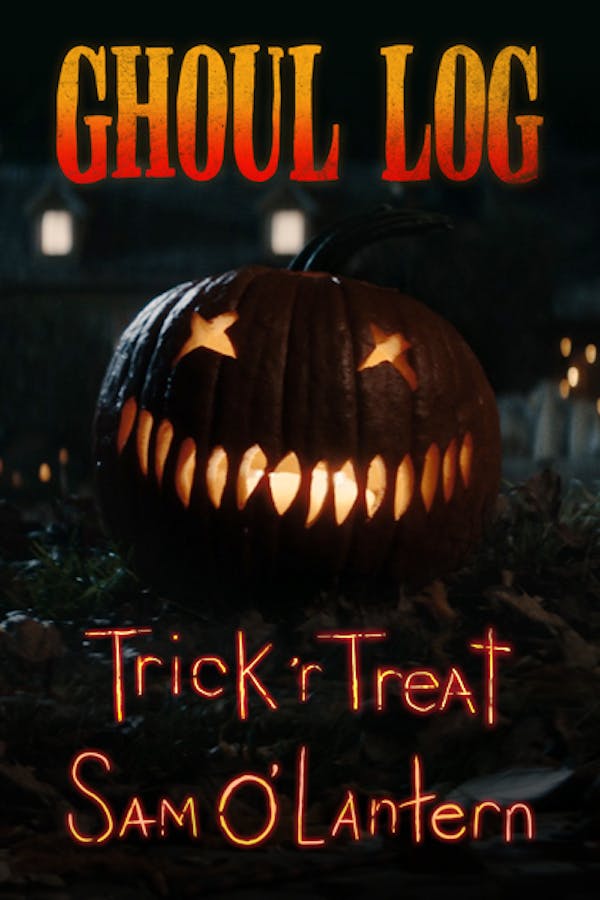 The Ghoul Log: Trick 'r Treat Sam O'Lantern
Directed by Evan Gorski, Michael Babyak
From Michael Dougherty, mastermind behind contemporary Halloween classic Trick 'r Treat, Shudder presents a very special Ghoul Log: the Trick 'r Treat Sam O'Lantern. On a dark, autumnal street, the Sam O'Lantern blazes to life. While the pumpkin burns, keep your eyes peeled for the surprises it summons. (Trick 'r Treat © Legendary 2007. All rights reserved)
On a dark, autumnal street, a very special Trick 'r Treat Sam O'Lantern Ghoul Log blazes to life.
Cast: Ghoul Log
Member Reviews
I love having this on as spooky ambiance when reading at night! There are lots of creepy details in the soundscape. I'd love to have even more versions of the ghoul log.
Everyone that's mad doesn't understand this is a holloween version of a yule log. Netflix does that same thing every christmas. Nothing special but still good for background noise
wtf was that i watched that for 3 mins and just a pumpkin like wtf
I liked this one, BUT I was hoping for more to go on in the background. You have to seriously sit there and really pay attention to notice anything. Please bring it back, but make the background more obvious.
I looped this and watched it intensely for 31 hours. Or was it 13 hours. Anyway...