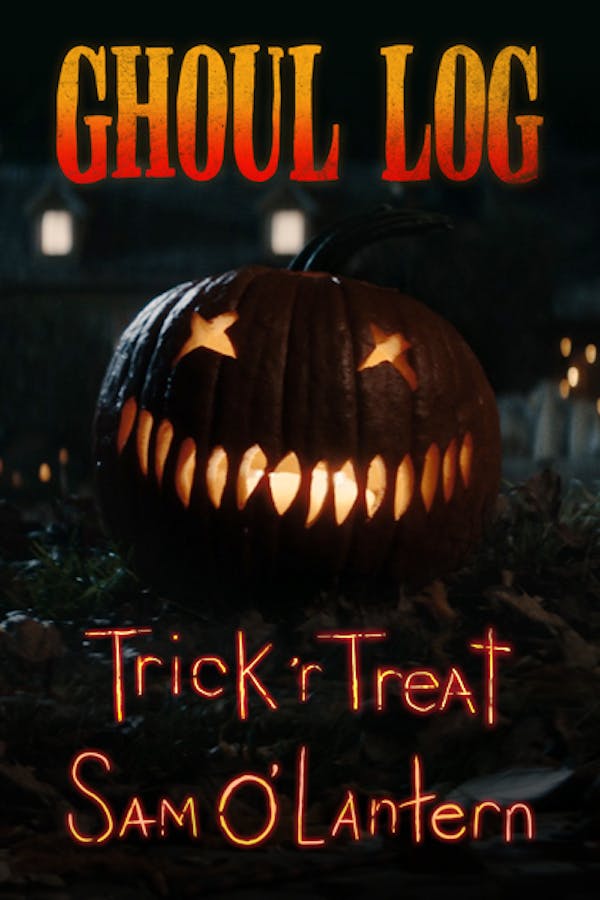 The Ghoul Log: Trick 'r Treat Sam O'Lantern
Directed by Evan Gorski, Michael Babyak
From Michael Dougherty, mastermind behind contemporary Halloween classic Trick 'r Treat, Shudder presents a very special Ghoul Log: the Trick 'r Treat Sam O'Lantern. On a dark, autumnal street, the Sam O'Lantern blazes to life. While the pumpkin burns, keep your eyes peeled for the surprises it summons. (Trick 'r Treat © Legendary 2007. All rights reserved)
On a dark, autumnal street, a very special Trick 'r Treat Sam O'Lantern Ghoul Log blazes to life.
Cast: Ghoul Log
Member Reviews
Lots of funny easter eggs and a very relaxing ambient background to work!
A great piece of background and ambient soundtrack for any dark night to study or write horror stories. I love the little easter eggs and the sound bites playing throughout; really brings me back to when I first watched Trick or Treat. And just so we're all on the same page; this is not a movie or trailer for a sequel, this is a screensaver with a pause button. Happy Halloween everyone!
What is this shit, I have better things to do with my time,
I love the ghoul log. I loved the two previous versions. its great for putting it on in the background when im reading, writing, or even cooking. the ambiance and feel of it are great. Love the atmosphere of it. I cant understand the negative reviewa. its clearly not a movie. Its a halloween yule log. Its bizarre to me that people are getting pissed becauae it is what it says it is. A ghoul log. Five stars from me eaay.
waste of time. watching a pumpkin burning like a real log, would be much better.