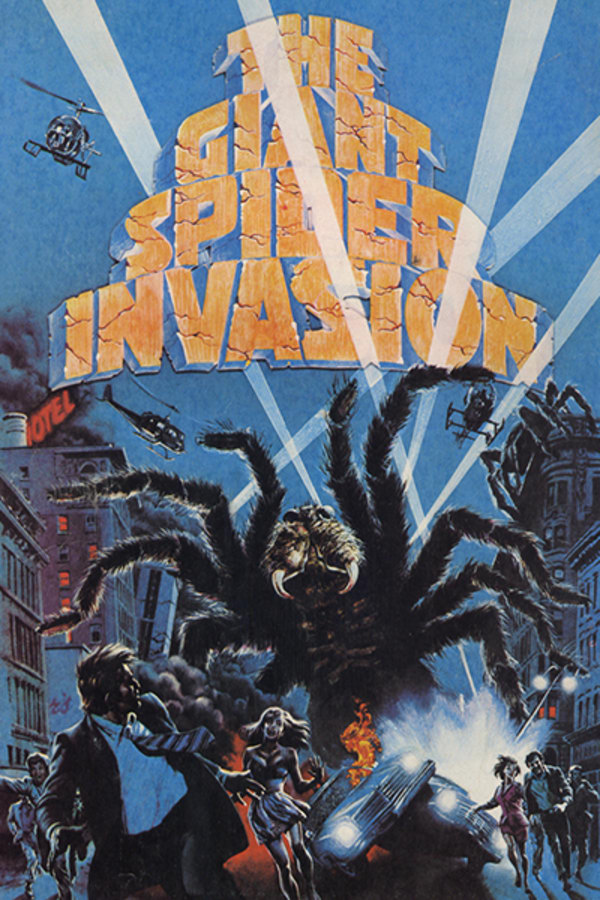 The Giant Spider Invasion
Directed by Bill Rebane
Giant spiders from outer space attack a sleepy Wisconsin town in schlock king Bill Rebane's hit 1975 throwback to '50s creature features. A crack in a galaxy far, far away, sends a meteorite down into the backyard of a lecherous farmer. But it's probably not worth investigating, right? (Facepalm!) Before long the farmer and other townies come face to face with beastly, bloodthirsty bugs! Rebane's TV-star-stuffed scarefest is a deliriously deranged cross between PEYTON PLACE and TARANTULA! Make sure to seek out the famous "MST3K" skewering after watching.
Giant spiders from outer space descend on a sleepy Wisconsin town in this '70s cult hit.
Cast: Steve Brodie, Barbara Hale, Robert Easton, Leslie Parrish, Alan Hale Jr.
Member Reviews
Fun 70's B-Movie. The Giant Spider Invasion is a campy flick when you just need to chill and watch something entertaining. The end was kinda dark as in I couldn't see but can I really complain since I was pretty entertained the whole movie? We were definitely treated with the effects in Tarantula compared to this but maybe I can get the giant spider in this on top of my house for Halloween? Please
This is my kind of horror flick, utterly ridiculous and hokey AF. I love that the Skipper says, "Hi, little buddy," at the beginning of the film. Perry Mason starred in Godzilla and now Della Street stars in The Giant Spider Who Devoured Alan Hale Jr. Can't get enough.
Do I hate this movie? No. Do I love this movie? Definitely No. But there is something about it I find entertaining. I just cant give it full skulls and respect myself in the morning.
Nice cheesy fun. I remember watching this as a kid and that blender scene really got me.
I have a soft spot for this silly movie. If the adjective "silly" fails to drive you away, this might be right up your alley.