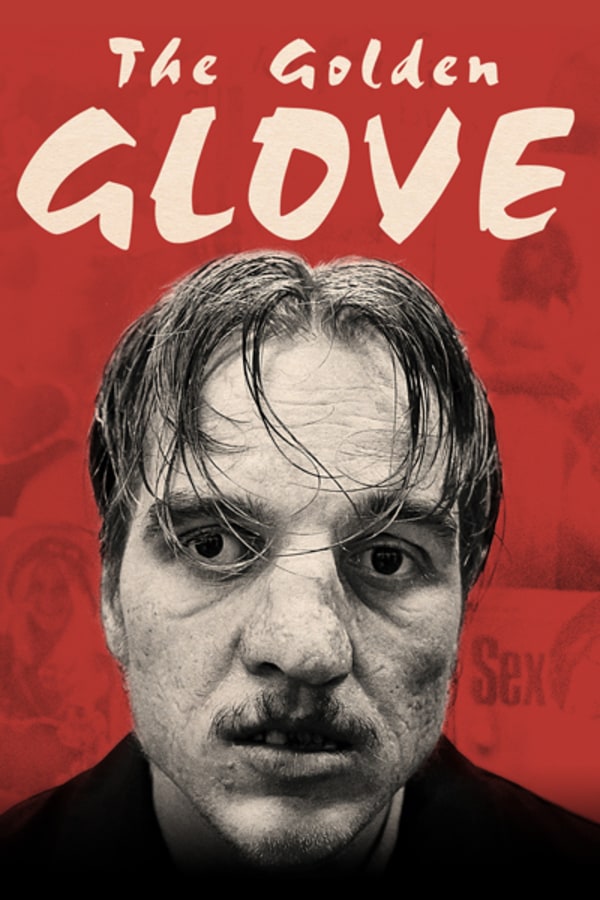 The Golden Glove
Directed by Fatih Akin
Acclaimed filmmaker Fatih Akin (Head-On, The Edge of Heaven, In The Fade) delivers a gruesome tale of notorious German serial killer Fritz Honka, as he haunts Hamburg's red light district in the 1970s. In this wrenching, shocking story, Honka frequents his favorite bar of boozy castaways, the "Golden Glove", and chases after any lonely woman he might just be able to lure into his attic.
Notorious German serial killer, Fritz Honka, haunts Hamburg's Red Light District in the sleazy 70s.
Cast: Jonas Dassler, Margarethe Tiesel, Hark Bohm
Member Reviews
CREEPY, HATE THEM REALS SERIAL KILLER STORIES!!
great all round movie. actors, locations, and directing are on point. it was a bit shocking in the beginning and it made me uneased but you know what that mean it did its job. most definitely a movie your mother would question your sanity over. needs to be dubbed in english with real accents and hookers from that country doing the voice overs. keep up the good work. respect
I'll try again...acting is too-notch. Some of the bleak-black comedy is spot-on. And gore is certainly no dealbreaker. But i just don't have the stomach to watch a human gargoyle sexually abuse an old toothless alcoholic woman with inanimate objects in his disgusting, corpse-y smelling flat on a full stomach. It's just unimaginably vile and I just can't keep watching. Still, it is well-made and that isn't fair to those who have higher tolerance for nihilistic sexual gross-out. For everybody else, though—heads up.
Let me completely honest—the acting is a 5. It's well-made,