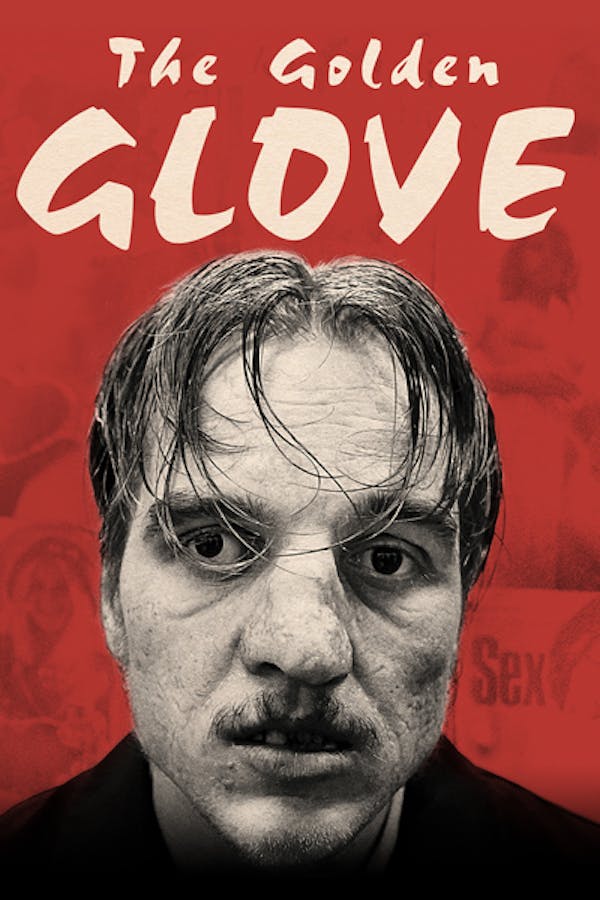 The Golden Glove
Directed by Fatih Akin
Acclaimed filmmaker Fatih Akin (Head-On, The Edge of Heaven, In The Fade) delivers a gruesome tale of notorious German serial killer Fritz Honka, as he haunts Hamburg's red light district in the 1970s. In this wrenching, shocking story, Honka frequents his favorite bar of boozy castaways, the "Golden Glove", and chases after any lonely woman he might just be able to lure into his attic.
Notorious German serial killer, Fritz Honka, haunts Hamburg's Red Light District in the sleazy 70s.
Cast: Jonas Dassler, Margarethe Tiesel, Hark Bohm
Member Reviews
Wow! Never heard of this, but I'm glad I finally did. Unforgettable.
if u like murder but not from a fictional character watch this!! It really made me mad how ALL his victims could have got away but chose to not leave and barely fight back. Im glad It ended the way it did
That ending was satisfying. I'm sure we can all agree that "the less one knows, the better they'll sleep at night." Oh that girl. She totally won the best lottery ever that night. The first though in my mind was, "Girl, you will NEVER know how close....." trying not to spoil here, haha
Ugly peoples, doing ulgy things in ugly places...