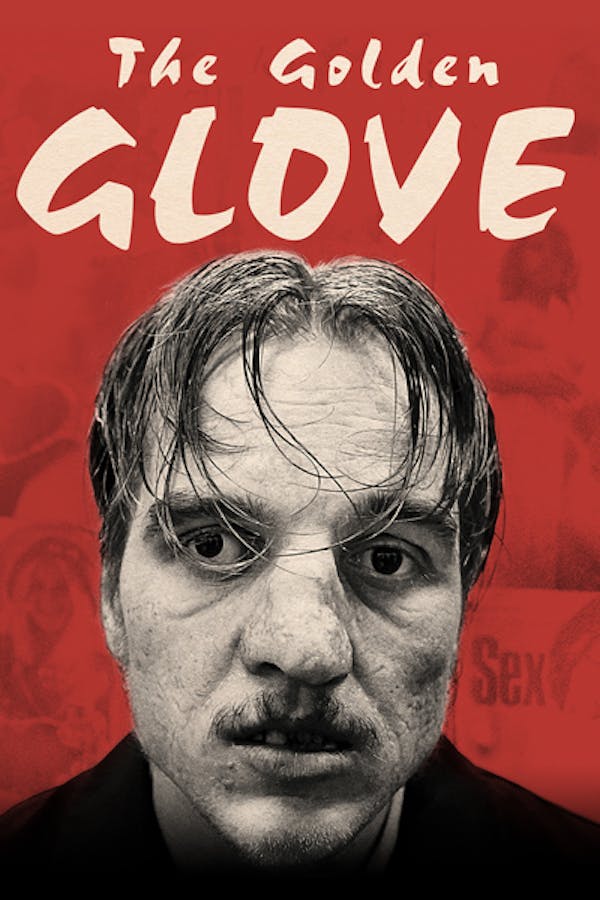 The Golden Glove
Directed by Fatih Akin
Acclaimed filmmaker Fatih Akin (Head-On, The Edge of Heaven, In The Fade) delivers a gruesome tale of notorious German serial killer Fritz Honka, as he haunts Hamburg's red light district in the 1970s. In this wrenching, shocking story, Honka frequents his favorite bar of boozy castaways, the "Golden Glove", and chases after any lonely woman he might just be able to lure into his attic.
Notorious German serial killer, Fritz Honka, haunts Hamburg's Red Light District in the sleazy 70s.
Cast: Jonas Dassler, Margarethe Tiesel, Hark Bohm
Member Reviews
Intense and repulsive, from the first 5 minutes of the movie you know what you're in for. A well done character study of a real life monster.
this movie made me feel so uncomfortable and the acting in this movie was phenomenal. I truly enjoyed this film. very well done.
In dramatizing the dark, disturbing world of an actual serialkiller, The Golden Glove is deliberately bothersome and disturbing, while yet somehow reassuring that even such revolting circumstances have their limits.
Blown away !!!! Great acting all cast but the Lead was beyond brilliant such realism and true to the facts
This movie can provoke a nauseating visceral reaction due to the utter depravity Honka committed. Incredible acting. I felt extremely uncomfortable throughout many scenes in this production. Disgusting, horrific, grimy, so immensely realistic..the list goes on. I need to take a shower.