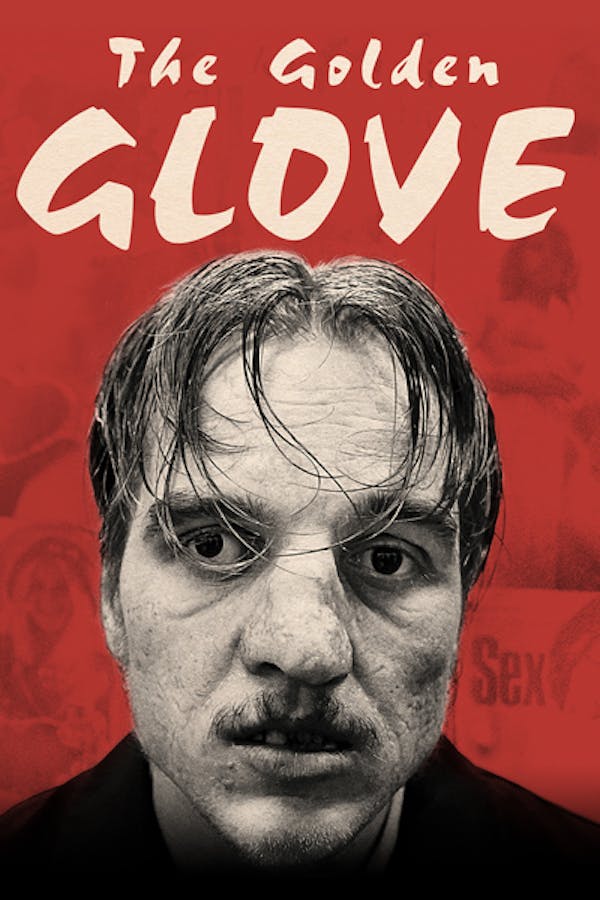 The Golden Glove
Directed by Fatih Akin
Acclaimed filmmaker Fatih Akin (Head-On, The Edge of Heaven, In The Fade) delivers a gruesome tale of notorious German serial killer Fritz Honka, as he haunts Hamburg's red light district in the 1970s. In this wrenching, shocking story, Honka frequents his favorite bar of boozy castaways, the "Golden Glove", and chases after any lonely woman he might just be able to lure into his attic.
Notorious German serial killer, Fritz Honka, haunts Hamburg's Red Light District in the sleazy 70s.
Cast: Jonas Dassler, Margarethe Tiesel, Hark Bohm
Member Reviews
For some reason my the movie was unavailable
very very very! disturbing and disgusting. its an actual shame this man was real.
Yo! That is what I'm talking about!! This movie was phenomenal. Really impressed with this one, I also think this is the best thing I've watched on Shudder so far. Super dark, demented and slightly depressing, which the actors depicted superbly! You also feel like you're in the room with this guy, I mean it's shot and acted so perfectly. I honestly think this is the best film based on a real serial killer I have ever seen. Totally buying this to add to my collection.
Dirty. Ugly. Violent. Awesome movie!! Probably one you'd never wanna experience with Smell-O-vision though. Thems some nasty mafuckas.