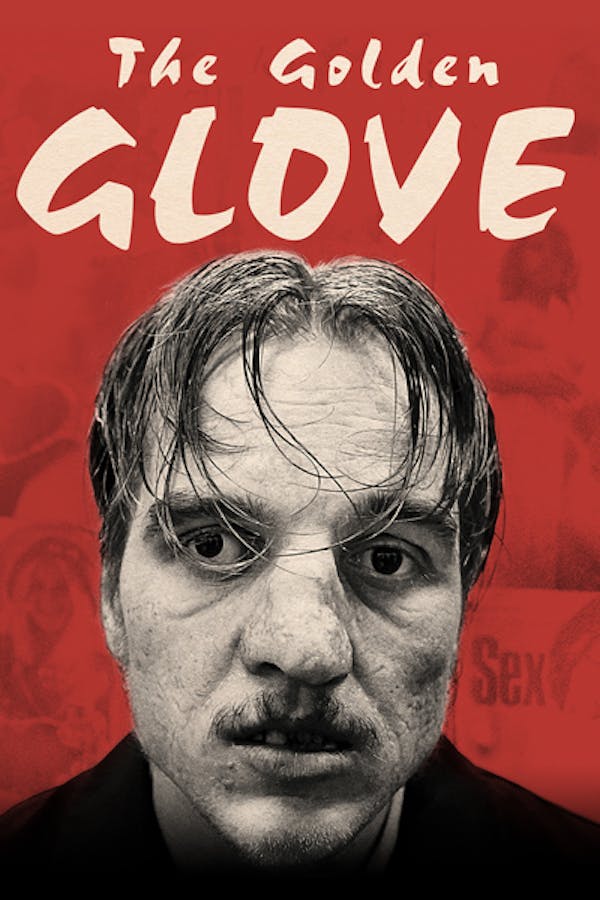 The Golden Glove
Directed by Fatih Akin
Acclaimed filmmaker Fatih Akin (Head-On, The Edge of Heaven, In The Fade) delivers a gruesome tale of notorious German serial killer Fritz Honka, as he haunts Hamburg's red light district in the 1970s. In this wrenching, shocking story, Honka frequents his favorite bar of boozy castaways, the "Golden Glove", and chases after any lonely woman he might just be able to lure into his attic.
Notorious German serial killer, Fritz Honka, haunts Hamburg's Red Light District in the sleazy 70s.
Cast: Jonas Dassler, Margarethe Tiesel, Hark Bohm
Member Reviews
May be disturbing to some but great acting, main character was weird as f@ck which you would expect. Good watch.
Takes me back to my True Detective magazines lol my mom wondering where she went wrong when she kept finding them.
Grim, true horror overtly dry, Jonas is real life…wow.
outstanding acting and disturbing to the max, watching this has made me more uncomfortable than any other film ever has. it's a slow burn, but it 100% pays off. terrific!