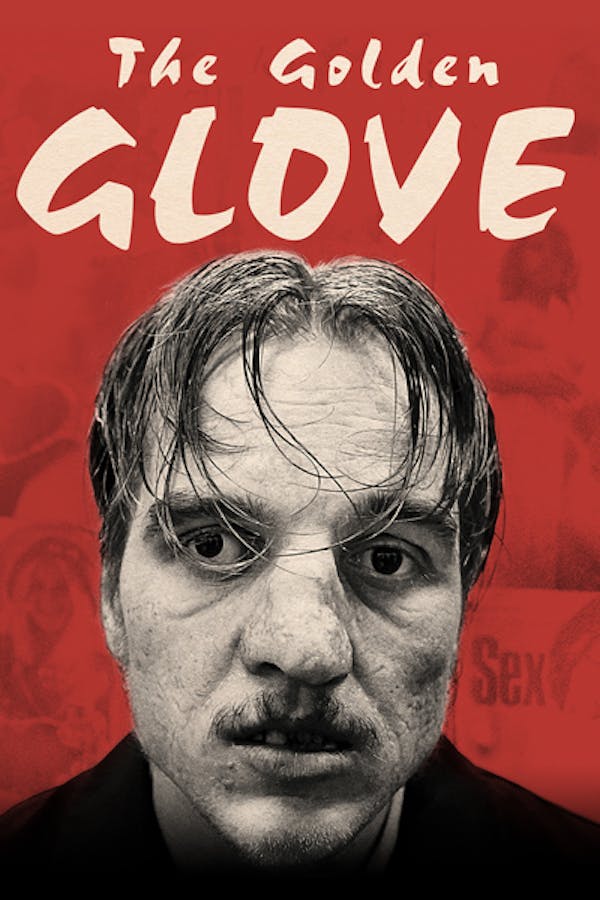 The Golden Glove
Directed by Fatih Akin
Acclaimed filmmaker Fatih Akin (Head-On, The Edge of Heaven, In The Fade) delivers a gruesome tale of notorious German serial killer Fritz Honka, as he haunts Hamburg's red light district in the 1970s. In this wrenching, shocking story, Honka frequents his favorite bar of boozy castaways, the "Golden Glove", and chases after any lonely woman he might just be able to lure into his attic.
Notorious German serial killer, Fritz Honka, haunts Hamburg's Red Light District in the sleazy 70s.
Cast: Jonas Dassler, Margarethe Tiesel, Hark Bohm
Member Reviews
bruuhhh😲😲😲🥵🥵ths shit here is crazyyyy!¡¡¡¡¿¿¿
Not exactly what I expected but well done.
The reviews on here are correct in that watching this film really does make you feel dirty.