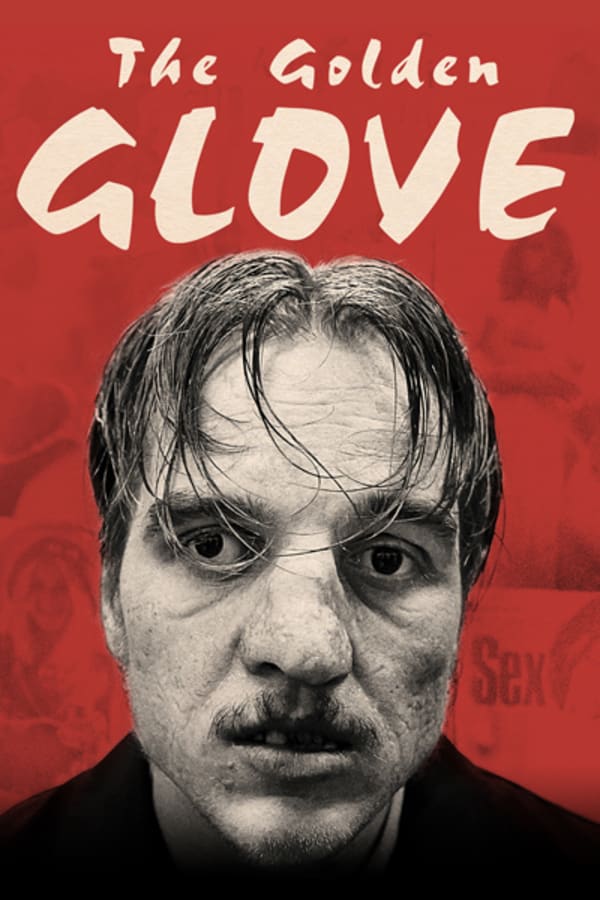 The Golden Glove
Directed by Fatih Akin
Acclaimed filmmaker Fatih Akin (Head-On, The Edge of Heaven, In The Fade) delivers a gruesome tale of notorious German serial killer Fritz Honka, as he haunts Hamburg's red light district in the 1970s. In this wrenching, shocking story, Honka frequents his favorite bar of boozy castaways, the "Golden Glove", and chases after any lonely woman he might just be able to lure into his attic.
Notorious German serial killer, Fritz Honka, haunts Hamburg's Red Light District in the sleazy 70s.
Cast: Jonas Dassler, Margarethe Tiesel, Hark Bohm
Member Reviews
Thrilling film filled with rage and gore. I totally recommend this one. BTW, it is based on true events.
The gore scenes were awesome even if you couldn't see them. Totally recommending this film, it'll definitely gross you out.
Excellent, assez intense sur la violence.. je ne m'attendais pas à ça
Definitely worth the watch. Some scenes are unrealistic (neighbors would have heard some of the killings). However, wonderful attention to detail and acting.
wow! some superb acting in this incredibly unsettling story of German serial killer Fritz Honka. Certainly not a Ted Bundy type! Honka is a creep, and the story is as creepy as an attic full of maggots. Once you see the movie, you'll know what I mean. The grotesque Honka is played by Jonas Dassler who is a young hunk of a German heartthrob. Apparently Dassler wants to be taken seriously and he puts in a fantastic performance here. I was shocked when I looked him up and saw how handsome he is--but wow, he really pulls off the complete and utter grotesqueness of Honka. Not a lot of gore here, but enough to leave you feeling like you need a good shower after watching it. Big points too for getting all those 1970s details right, too.