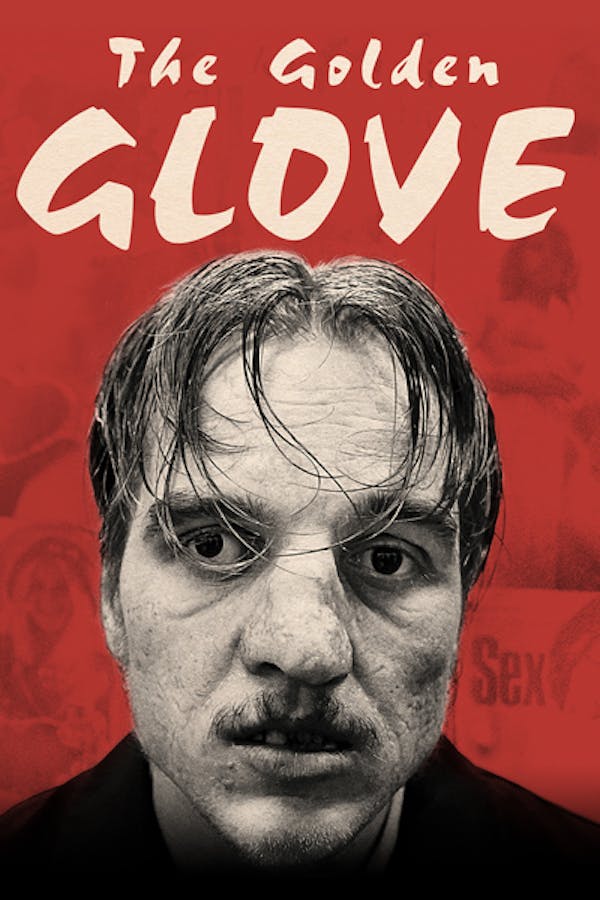 The Golden Glove
Directed by Fatih Akin
Acclaimed filmmaker Fatih Akin (Head-On, The Edge of Heaven, In The Fade) delivers a gruesome tale of notorious German serial killer Fritz Honka, as he haunts Hamburg's red light district in the 1970s. In this wrenching, shocking story, Honka frequents his favorite bar of boozy castaways, the "Golden Glove", and chases after any lonely woman he might just be able to lure into his attic.
Notorious German serial killer, Fritz Honka, haunts Hamburg's Red Light District in the sleazy 70s.
Cast: Jonas Dassler, Margarethe Tiesel, Hark Bohm
Member Reviews
Fabulous movie. Very well done. Worth the watch!
Based on a real story that happened in the 70's in Germany. The dude was a serial killer who was hunting in a very low class bar. women alone, poor and in a very bad position. Abuses, insults, beating, raping and murders. That was a real psycho deguisting as fuck. the movie is very well done. the casting is perfect. take a look a the real main actor, the make over is astonishing.
Great movie, certified classic in my books