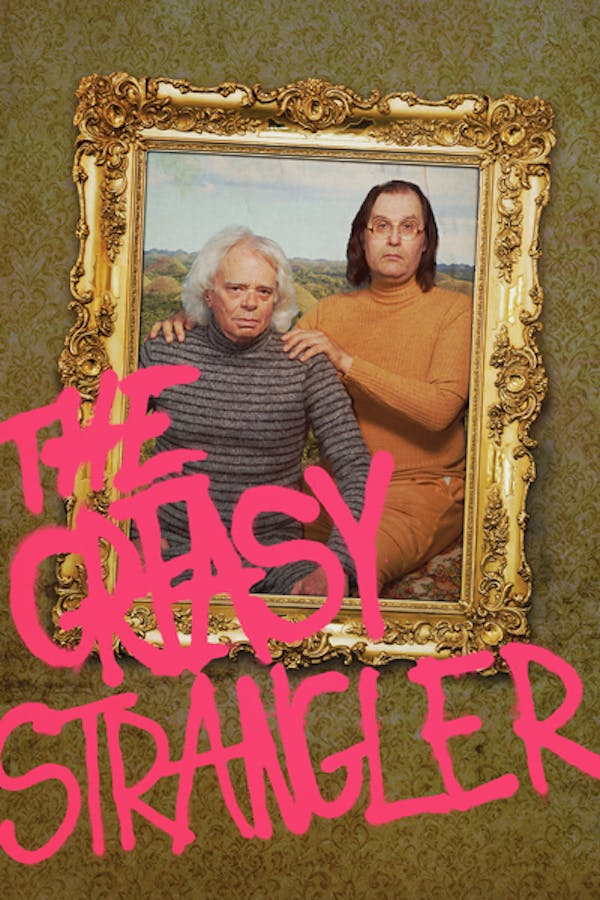 The Greasy Strangler
Directed by Jim Hosking
THE GREASY STRANGLER tells the story of Big Ronnie, a man who runs a disco walking tour of LA with his son, Big Brayden. When a sassy young thing named Janet appears one day on their tour, it sets off a fierce rivalry between father and son for her affections – it also brings about the appearance of an oily, slimy, inhuman maniac who stalks the streets at night, strangling the innocent – a beast known as The Greasy Strangler!
The rivalry between a father and son over a woman unleashes a killer known as 'The Greasy Strangler'
Cast: Michael St. Michaels, Sky Elobar, Elizabeth De Razzo
Member Reviews
You have to understand the comedic angles of this movie to enjoy it. Imagine almost everythig opposite! it is a truely against all our expectations of a horror. That is why its brilliant!
I adore this film! Its absurdist comedy at its best. If you've got a bent sense of humour, this might be for you.
It is awful. But a very purposeful and specific awful. This movie is not supposed to be pleasant. The acting is intentionally bad in very specific ways, the pacing, even the sets are meant to be disconcerting but in just the right way. Go into this knowing this and maybe you'll appriciate it.... But I don't think you can really 'enjoy' this movie. The director clearly understands film very well to have been able to make this movie with such precision and dedication. If you need a comparison its like an R rated Napoleon Dynamite, but 100% more unpleasant. 5 Stars
Without a doubt one of the worst movies I have ever seen.... yet hard not to finish :P
Most gloriously gross move ever. And yes, Tim & Eric's greasiest fantasy...