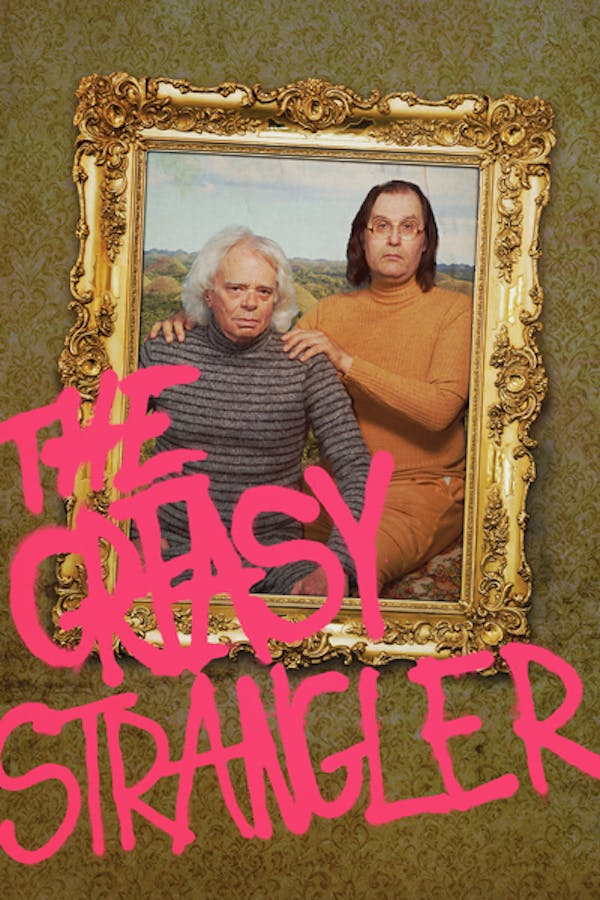 The Greasy Strangler
Directed by Jim Hosking
THE GREASY STRANGLER tells the story of Big Ronnie, a man who runs a disco walking tour of LA with his son, Big Brayden. When a sassy young thing named Janet appears one day on their tour, it sets off a fierce rivalry between father and son for her affections – it also brings about the appearance of an oily, slimy, inhuman maniac who stalks the streets at night, strangling the innocent – a beast known as The Greasy Strangler!
The rivalry between a father and son over a woman unleashes a killer known as 'The Greasy Strangler'
Cast: Michael St. Michaels, Sky Elobar, Elizabeth De Razzo
Member Reviews
Perfect! Like Beckett, Lynch, and Bottom had a greasy podato lovechild.
Somebody obviously had more money than sense. There are a few funny bits at the beginning but it gets old pretty quickly. Way too much weird nudity and vats of grease. I am now off sex and junk food for life. Thanks a lot Elijah Wood.
Heed the warnings. This is a hypersexual, Napoleon Dynamite nightmare.
Hahaha! 😂 I lost count of how many times I said what the actual f@&# throughout this movie 😂 one of those things where it's so messed up you can't stop watching cause you can't believe it could actually get more weird 😂 I totally recommend