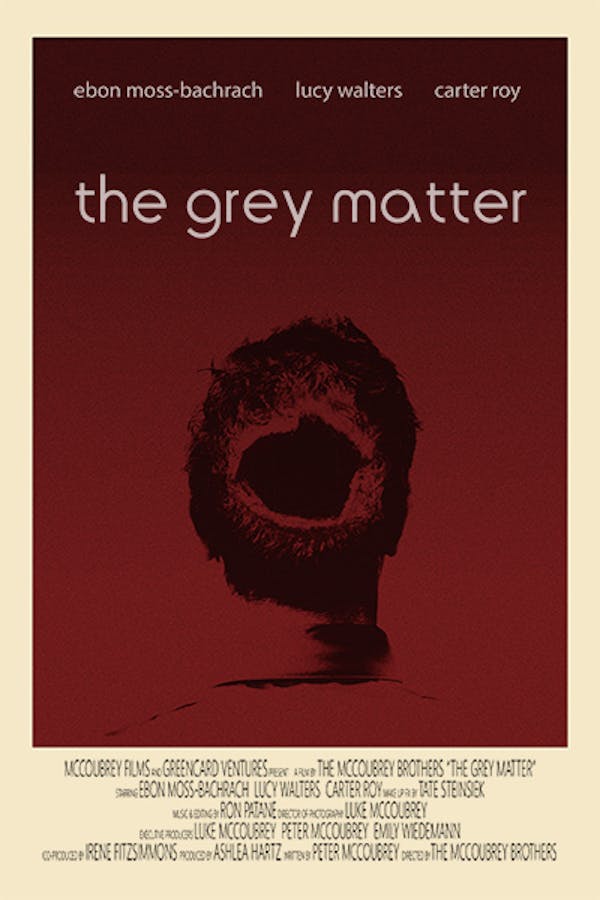 The Grey Matter
Directed by Peter McCoubrey, Luke McCoubrey
An office stiff wakes up in an alley mysteriously covered in blood. In the aftermath, he attracts the attention of his beautiful coworker, granting him a new lease on life ...but something strange is afoot.
In the aftermath of a mysterious accident, an office stiff begins a courtship with his beautiful coworker.
Cast: Ebon Moss-Bachrach, Lucy Walters, Carter Roy
Member Reviews
I didn't really get it, but I enjoyed the acting and the effort. He's got a parasite? He's dead? He needs to eat other brains? Someone ate his brain? Hmmm
Nice short. The ending confusing me but I think I get it. Fun fact there is also a movie called this in 2012 & 2018, Different lots of course
How many puns and hints can you pack into a short feature? Quite a few, apparently.