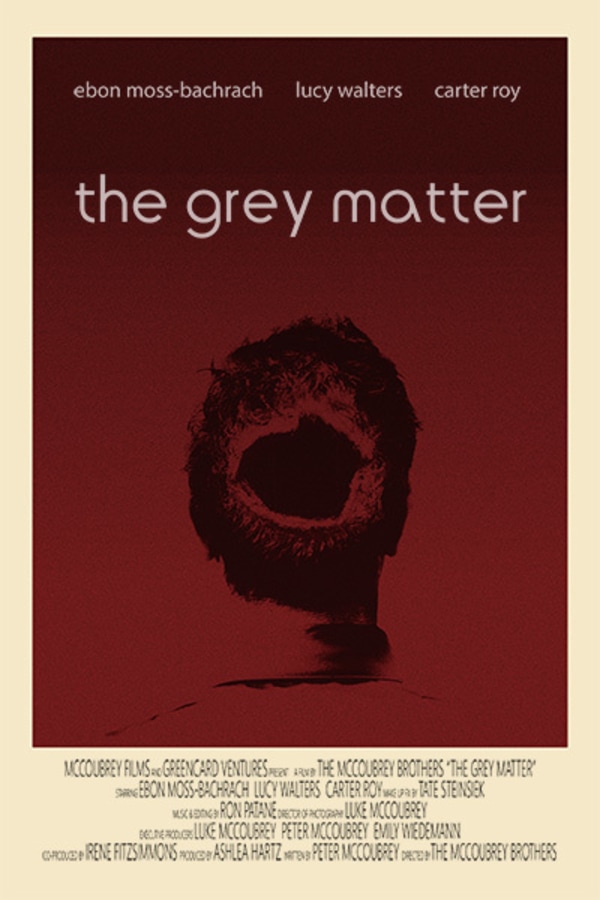 The Grey Matter
Directed by Peter McCoubrey, Luke McCoubrey
An office stiff wakes up in an alley mysteriously covered in blood. In the aftermath, he attracts the attention of his beautiful coworker, granting him a new lease on life ...but something strange is afoot.
In the aftermath of a mysterious accident, an office stiff begins a courtship with his beautiful coworker.
Cast: Ebon Moss-Bachrach, Lucy Walters, Carter Roy
Member Reviews
fun and gross. a little silly. easily worth 17 minutes.
Funny little film, I enjoyed it.