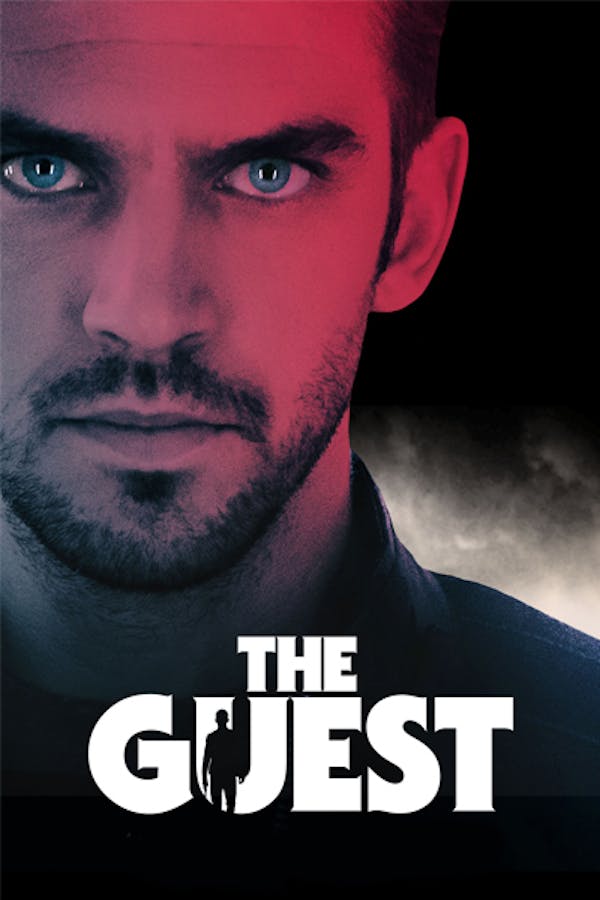 The Guest
Directed by Adam Wingard
David is the perfect guest. Friendly and helpful, this young soldier arrives on the doorstep of the Peterson family, claiming to be a good friend of their beloved son who died in action. The Petersons welcome David into their home and into their lives, but when people start mysteriously dying in town, their teenage daughter Anna starts wondering if David is responsible.
A soldier introduces himself to the Peterson family, claiming to be a friend of their son who died in action. After the young man is welcomed into their home, a series of accidental deaths seem to be connected to his presence.
Cast: Dan Stevens, Sheila Kelley, Maika Monroe
Member Reviews
Considering this is the first movie i have watched on Shuuder, this was really good. More of an Action Thriller in my opinion, but i give this the full 5 star rating
Good watch but doesn't belong here as a horror movie. Its a mild thriller if that . But enjoyable
Good movie but definitely doesn't belong on the site. A mild thriller . I found it dragged and just took way too long to wrap up
Spoiler alert! Second watch after three years. Still good. Stevens is icy. Monroe is great. Love her performances. Very nuanced and underrated actress. Overall, the film does suffer a bit from certain details but still manages to create suspense in spite of it. I think that comes down to good performances all around which can somewhat make up for a slightly wonky script. But yes, the script is stock standard. Not a horror. I'm trialing Shudder, so this is a definite red flag.
Decent movie, a very entertaining watch. A little cheesy and very far-fetched. Pretty disappointing and rushed ending. Story wasn't fleshed out entirely well. However, you can't deny that it was fun. Also, main guy was incredible.