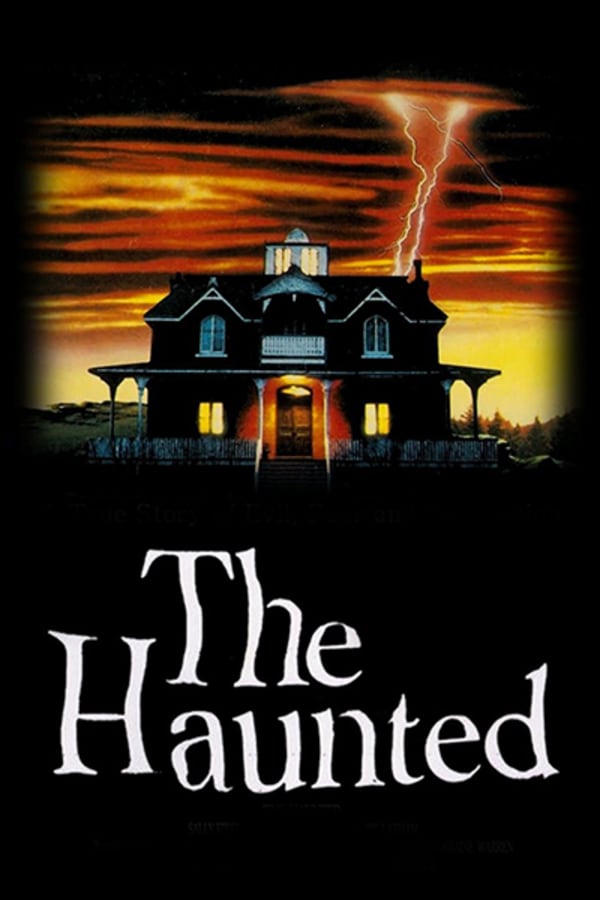 The Haunted
Directed by Robert Mandel
Based on a true story, THE HAUNTED tells the tale of a family who have no idea what's in store when they move into a Victorian house in the town of Pittston, Pennsylvania. Soon, strange things begin happening. Crockery is being smashed at random and the family is being harassed by "devils." After enlisting help from the church, the Warren family, and parapsychologists, they find out the house is possessed by three spirits and a demon that wants to destroy the family.
Malicious poltergeists haunt a Pennsylvania family. Based on a true story.
Cast: Sally Kirkland, Jeffrey DeMunn, Louise Latham
Member Reviews
This was funny. It wasn't meant to be but it was. What is unusual is that Sally Kirkland, who played Janet, received a Golden Globe nomination for a paranormal TV movie. Actors show up to play Ed and Lorraine Warren.
Pretty good early 90s TV movie about an Ed and Lorraine Warren case.
Pretty solid early 90s scare flick. I liked it all up to the ending, it just felt anti-climatic. I think they should have shown us more of what happened at the end. Otherwise, there were a few good scares and the supernatural element kept you on edge, wondering what would happen next. It was very well-done and would have gotten 5 skulls from me if the ending were a little stronger, but it was still good. It stayed scary all the way until the end. I know a few people on here knocked it for the cheesyness, but in my opinion that's a plus. It shows us the time period it was filmed in, and the fact they were a wholesome religious family shows the context that maybe the spirits chose them because of their virtue rather than just because of a location.