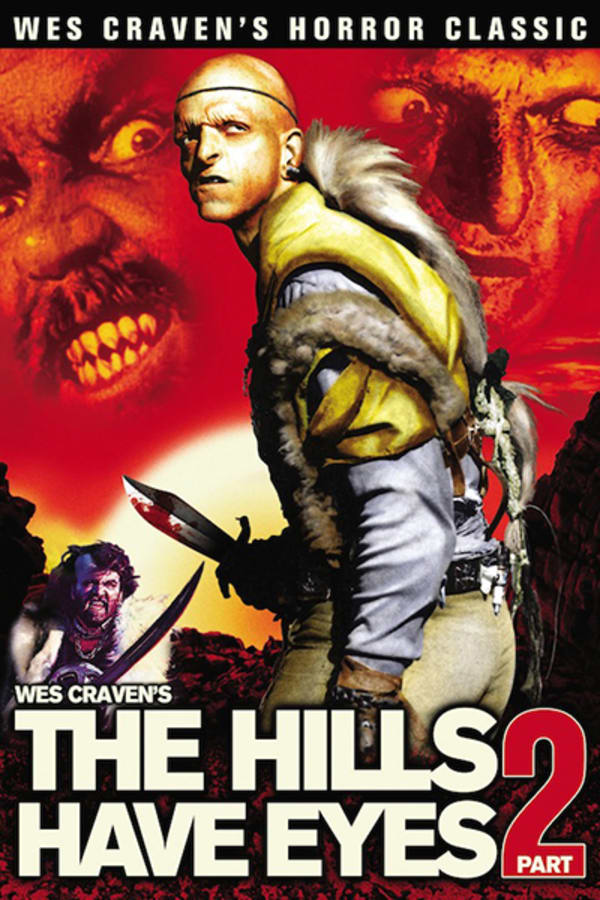 The Hills Have Eyes 2
Directed by Wes Craven
A group of bikers are menaced by the same evil cannibal family in the desert who stalked the suburban family in the first film. But these bikers aren't all total strangers to the Jupiter clan. Ruby, who now goes by Rachel, has been civilized since escaping her freakish family and is hoping to face her fears by revisiting familiar territory. Sure enough, after taking a detour, Rachel's friends start getting picked off one by one by one. Though the troubled production led Wes Craven to disown the film, 80s slasher fans will find plenty of thrills here.
A group of bikers are menaced by the evil cannibal family in the desert.
Cast: Robert Houston, David Nichols, Virginia Vincent
Member Reviews
This is a totally demolished piece of shit, but for some reason I like it. It's funny. Gotta love the dog flashback and REEEEEEEEEAAAAAAAAAAPPPPPPPPPPPEEEEEEEERRRRRRRRRR!!!!
The dog having a flashback was the best part of the movie. Very cheesy. But a sequel to a classic nonetheless.
Wow.... that was bad. Not even Harry Manfredini's score could save this movie. Must have been some serious production woes for a Wes Craven feature to miss the mark so badly.
I love Wes Craven, but this movie is easily his worst. Right up there with Cursed, Deadly Friend, and My Soul to Take. I chose to remember him for his works of genius: Nightmare, Scream, and The Serpent & The Rainbow.
it was okay but the new ones are way better