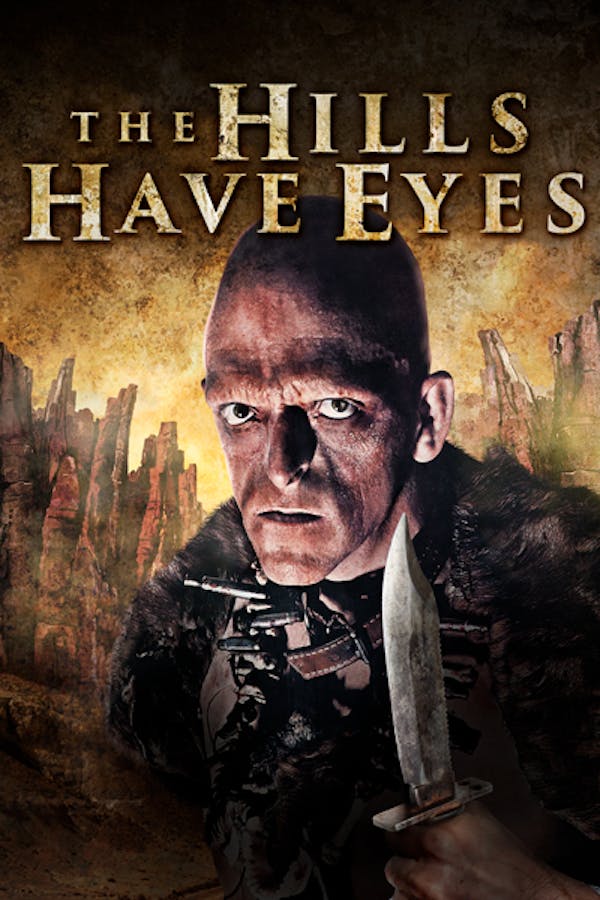 The Hills Have Eyes
Directed by Wes Craven
In Wes Craven's cult horror hit, a family on vacation are attacked by mutant killers in the desert. After the success of LAST HOUSE ON THE LEFT, Craven served up another terrifying tale of family survival with a still-relevant Vietnam-era moral question at its core: which family deserves to live? The normal American family? Or the inbred cannibals damaged by nuclear testing designed to keep "upstanding" families safe? Craven brilliantly played on our worst fears to make us think about how we treat those who are different from us. A must-see for Craven fans. Contains violence and gore.
In Wes Craven's horror hit, a family on vacation are attacked by mutant killers.
Cast: Suzie Lanier-Bramlett, Robert Houston, John Steadman
Member Reviews
This film is a treasure for the horror genre still. The remakes were okay but the originals will always be better.
Surprisingly decent acting for such a cheap-looking, nearly plotless film. Good, unsettling music. The ending is always a big question mark for me. If it's supposed to be thought-provoking, I'm not sure I'm really questioning who's in the right. But overall it's still quite unnerving and genuinely scary.
Tw: for animal death, gore. Emetophobia safe! It was sorta boring at first but picked up. At the end it seemed very much like a dark comedy. The gore was well done. I feel like the acting was meh but overall enjoyed it.
A very important movie for the genre and an inspiration for many horror directors. Wes Craven made a classic that was one of the most disturbing movies back then. Nowadays it sure seems dated in many parts, but the more intense scenes work very well. Still I prefer Aja's remake. He kept it pretty close to the original, which goes to show that Craven's concept was very effective. They just didn't have the budget and ressources back then to fully realise it. --- Greetings from Europe.
Honestly quite weak for a "classic". It had a few solid moments but the majority of it mostly felt like filling runtime. Interesting to see the (slightly) earlier works of the horror staple himself, Wes Craven, but he has masterpieces that far outshine this. The acting is passable, nothing more. The gore is satisfying (there is not nearly as much of it as has been suggested) and the music is chaotic - fitting for most intense scenes. Worth a watch for the historical significance but not anything I will raving about for months to come. [Content warnings: Noticeable bloodshed, bad language, heavy sexual references.]