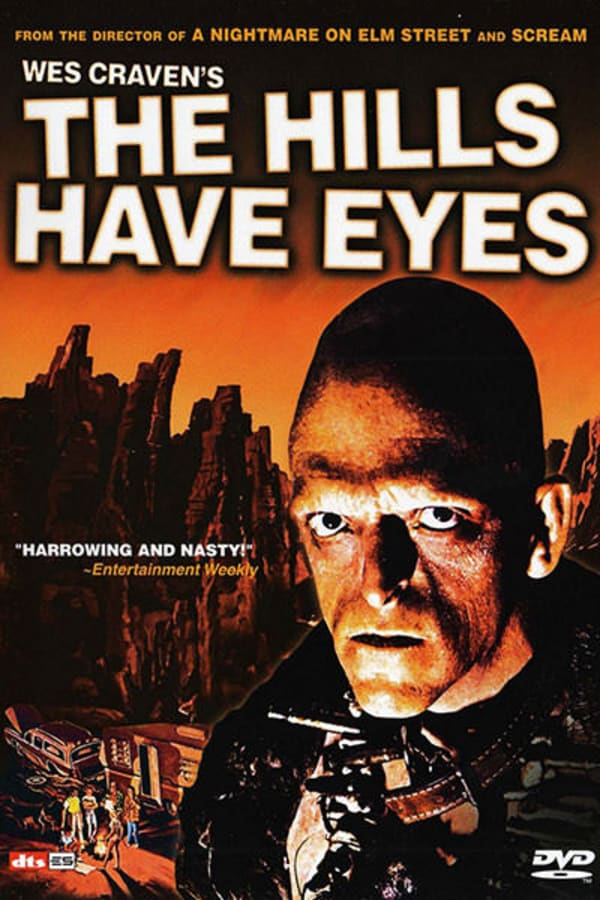 The Hills Have Eyes
Directed by Wes Craven
In Wes Craven's cult horror hit, a family on vacation are attacked by mutant killers in the desert. After the success of LAST HOUSE ON THE LEFT, Craven served up another terrifying tale of family survival with a still-relevant Vietnam-era moral question at its core: which family deserves to live? The normal American family? Or the inbred cannibals damaged by nuclear testing designed to keep "upstanding" families safe? Craven brilliantly played on our worst fears to make us think about how we treat those who are different from us. A must-see for Craven fans. Contains violence and gore.
In Wes Craven's horror hit, a family on vacation are attacked by mutant killers.
Cast: Suzie Lanier-Bramlett, Robert Houston, John Steadman
Member Reviews
Wes Craven was my favorite horror filmmaker, period. As much as I love A Nightmare on Elm Street, I think this was his best movie. Hills was where Craven stepped up and showed the horror community he wasn't playing games. I enjoyed the remake, but I'm firmly in the camp who thinks the '77 version is still superior. Essential horror viewing.
Very low budget, but its a classic. The remake is 1,000,000 times better. But i suggest you watch the original before the remake. so you can compare them yourself. Lots of blood, gore, and good use of makeup/ special effects. I would highly reccomend it.
Pure classic! A must watch for any Craven fan!
a great and classic movie... while i think the remake is better this is just as good and one of my favorites horror movies