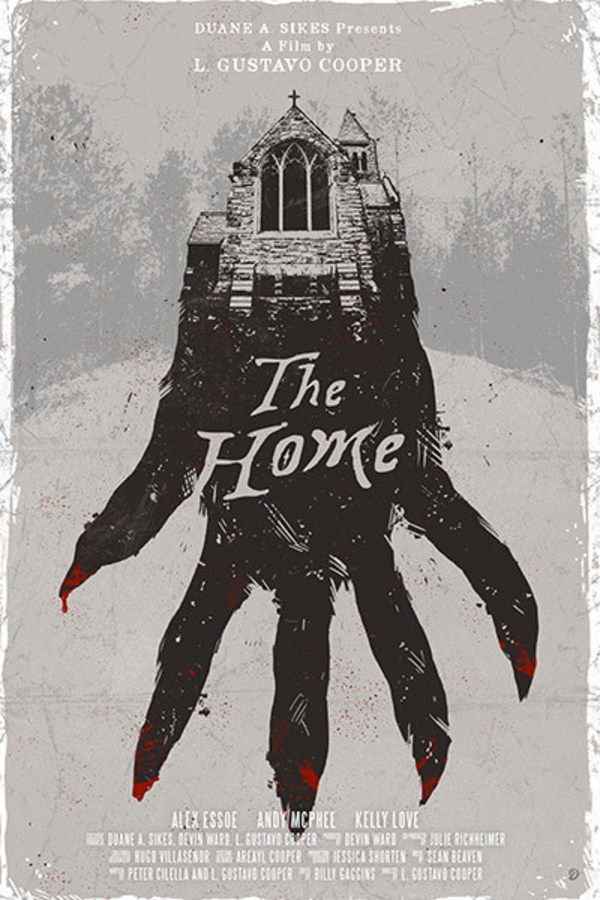 The Home
Directed by L.Gustavo Cooper
Set in a 19th century Irish home for pregnant women out of wedlock, THE HOME tells the story of a young woman fighting for her sanity (and her unborn child) as an ancient evil descends on the convent. From emerging director, L. Gustavo Cooper, and starring STARRY EYES' Alex Essoe, THE HOME is a lingering, Gothic chiller.
A convent and refuge for pregnant women is also home to an ancient evil.
Cast: Alex Essoe, Andy McPhee, Audrey Hamilton, Kelly Love
Member Reviews
Great atmosphere and story. Quite nice short form.
Man, I really want to like this one. Starts off strong, but then just ends? Good premise, good first act, good heightened tension, then roll credits? Come on... Also, one small grip: The priest reads the bible at random (clearly not random) for like 8 seconds. At least give the allusion that this man of god puts in a little effort to his chosen vocation and stays in the chapel for more than 3 minutes at a time. Felt like the MOST forced part of the entire performance.
Like many more have already said, great atmosphere but needed way more story...also was that a Scottish accent? I understood like 60% of what they said ffs, you should really add optional subtitles for all your entries Shudder!
It was okay, nothing special.
Well done, wish there was more.