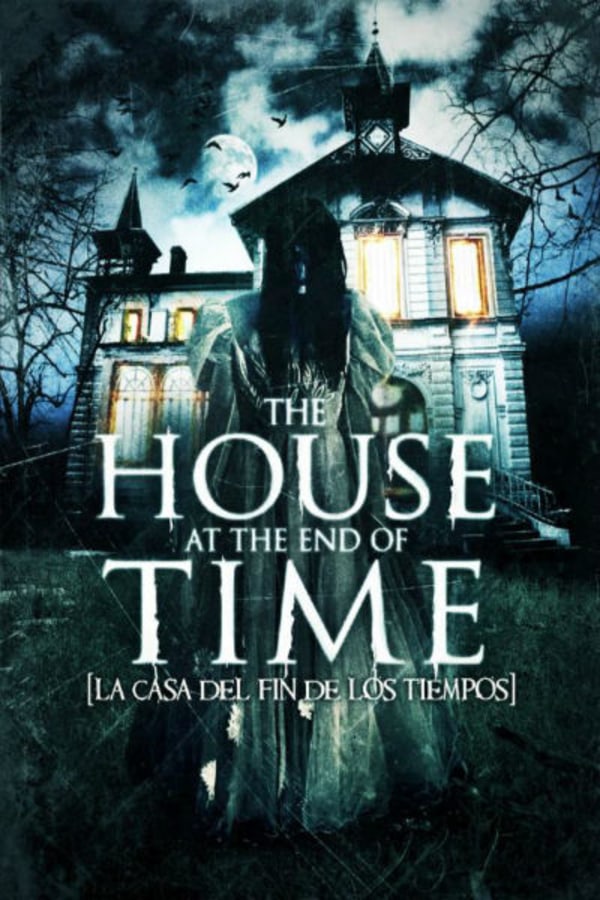 The House at the End of Time
Directed by Alejandro Hidalgo
A wrongfully convicted murderess must solve a metaphysical mystery to find the real killer. 30 years ago, Dulce was convicted of killing her husband and kids, despite her pleas that an evil entity in the house committed the slayings. Now, as part of her sentence, Dulce's sent back to the home where the murders happened. As memories come flooding back, Dulce teams up with a priest to uncover the secrets of the house and find peace. A monster hit in its native Venezuela, HOUSE established director Alejandro Hidalgo as a major figure in the growing Latin American horror genre. (In Spanish with English subtitles.)
A wrongfully convicted murderess must solve a metaphysical mystery to find the real killer.
Cast: Ruddy Rodríguez, Gonzalo Cubero, Rosmel Bustamante, Guillermo García, Hector Mercado, Yucemar Morales
Member Reviews
Absolutely loved this movie....Your quite right....It does have a similar storyline to that of "The Others", Ithaqua 1765 and I agree entirely with your comments as per below....
Great movie, great acting, great atmosphere. Reminded me a tiny bit of The Others but with a more interesting use of intersecting timelines. Probably the best I've seen on Shudder. I only wish there was an option to toggle the subtitles on and off. As someone who watches foreign movies quite often, I know why they are needed if you don't understand the language. I speak Spanish and I could understand the dialogue so found the subtitles distracting because I automatically read words. Giving a movie a bad rating just because you don't understand the language and don't want to read is simply ignorant. And anyone who argues that having to read subtitles takes away from the film, have you ever REALLY watched a dubbed movie? Most are so poorly synchronized and voice acted that the film loses all semblance of authenticity. The House at the End of Time is one I will likely re-watch.
Loved this movie. Good acting and the ending was unexpected.
This is by far the best I've seen on shudder up to now. Outstanding!
Well worth the watch, plenty of twists and lets leave it that, no spoilers ;D