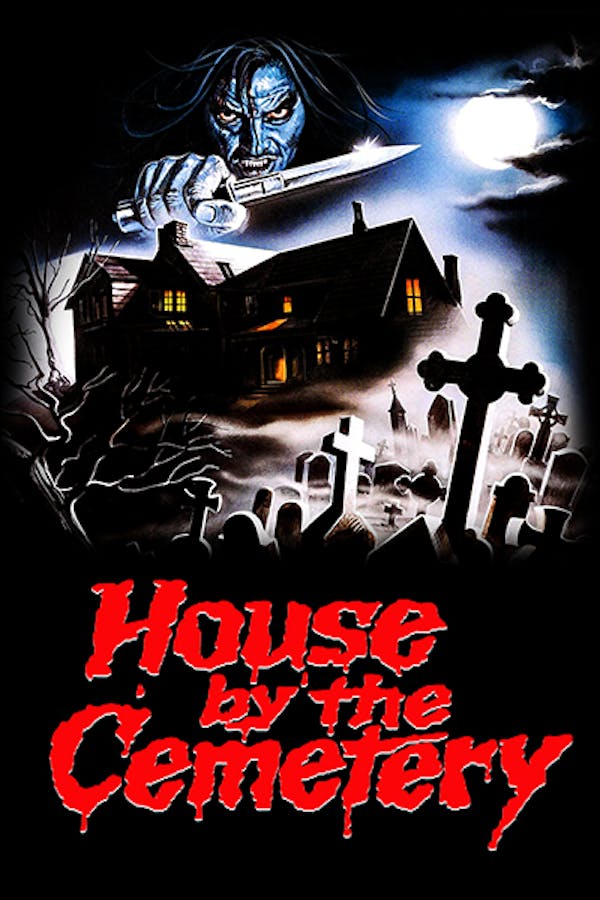 The House by the Cemetery
Directed by Lucio Fulci
Gruesome supernatural slayings begin after a family moves into their new house in the final entry in Lucio Fulci's "Gates of Hell" trilogy. The Boyle's new house hides a horrific history of murder and torment, including a recent familicide committed by Norman Boyle's former colleague. But as Norman tries to uncover the mystery behind the murders, he uncovers an otherworldly secret that may be closer than he thinks. Though it's tonally less apocalyptic than CITY OF THE LIVING DEAD and THE BEYOND, the creeping suspense and gory FX should satisfy any Fulci fan. Contains violence and gore.
Gruesome supernatural slayings begin after a family moves into their new house.
Cast: Catriona MacColl, Paolo Malco, Ania Pieroni, Giovanni Frezza, Silvia Collatina
Member Reviews
Out of the 184 movies I have seen so far this year, it's #110.
Decent gore effects seem a bit sparse for the "godfather of gore," & they certainly can't outweigh the film's slow pace; nor a weak story that goes nowhere for seven-eighths of the movie; nor laughably bad scenarios (especially the bat). Worth watching only for completists.
A Fulci classic. Years ago this movie was my introduction to Italian horror great special effects, a creepy atmosphere and a very 80s yet fitting soundtrack make this one of my favorites. Even though it's a slow build to the climax of the movie and the plot is a little on the weak side I have to say that the last 20 or so minutes of the movie are fantastically creepy. The dubbing is pretty bad but that was par for the course at the time (although Bob's dub Was the worst). Overall a solid horror film with some crazy gory scenes.
Was a big fan of the this one. Great gore, fantastic haunted house film if you can accept an incredibly weak plot. As with most giallo's this is very style over substance.