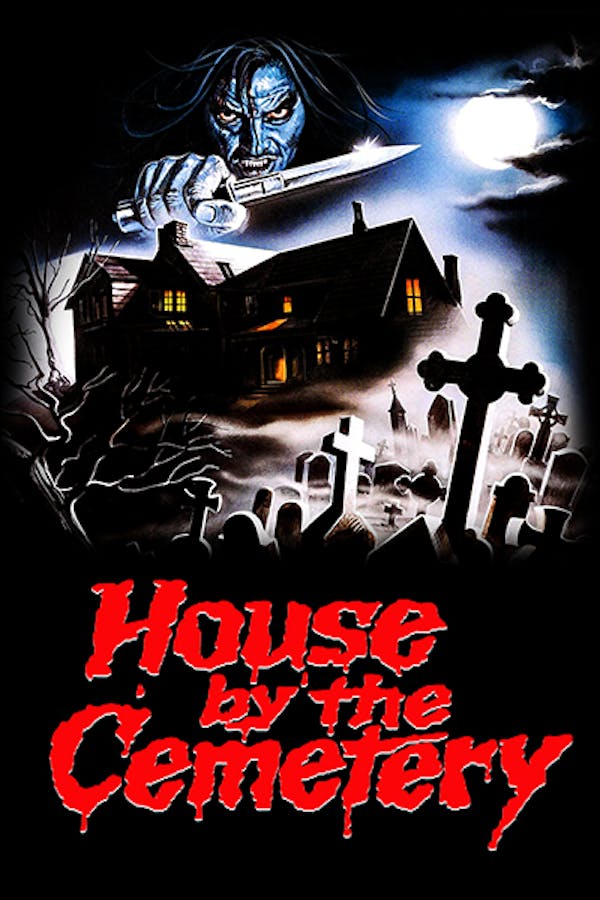 The House by the Cemetery
Directed by Lucio Fulci
Gruesome supernatural slayings begin after a family moves into their new house in the final entry in Lucio Fulci's "Gates of Hell" trilogy. The Boyle's new house hides a horrific history of murder and torment, including a recent familicide committed by Norman Boyle's former colleague. But as Norman tries to uncover the mystery behind the murders, he uncovers an otherworldly secret that may be closer than he thinks. Though it's tonally less apocalyptic than CITY OF THE LIVING DEAD and THE BEYOND, the creeping suspense and gory FX should satisfy any Fulci fan. Contains violence and gore.
Gruesome supernatural slayings begin after a family moves into their new house.
Cast: Catriona MacColl, Paolo Malco, Ania Pieroni, Giovanni Frezza, Silvia Collatina
Member Reviews
The dubbing and weird music cuts, wailing in the back for just bad loops, needlessly, well, I may have a mullet from pulling the front part of my scalp out, in ear solidarity. Speaking of which, the mask, all leather face, but with the actor's ear poking out. Man, no. Just no.
A prime example of horror that ages poorly. I can see how aspects of this might have been influential, but that doesn't give it a pass when it comes to the quality of the film itself. The dubbing is absolute trash and sometimes you don't even know what reaction is coming from where. There is constant whining and the young boy's voice stops being hilarious about 30 minutes in. It's not good camp. Shots and sound effects are constantly and egregiously re-used, which would be fine if most of the movie wasn't atmospheric horror up until the conclusion. It's a total bore on multiple levels. That's not twinges of terror that you're feeling, that's your instincts telling you not to stare into this void.
Yes. The little boy. His voice. That voice! There is a bunch more to the movie although a second watching will annoy the hell out of you.
like no bs this is one of the worst fkn movies i have ever seen. Bob is the most insufferable child character ive ever seen in a movie and was also sadly the best part of this dreadfully boring shit show. city of the living dead and the beyond i will watch all day, but you honestly could not force me to watch this again if you put a gun to my head lololol
This is more like classic horror. Haunted house/murder mystery in a fantastic setting. Love the house, it's really beautiful. Yes, Bob's voice is weird but it's an Italian movie, everything is dubbed after filming. There's a lot going on and things don't tie together as well in English. I'm betting it made more sense in Italian. Fun watch tho. 3/5 because Bob's voice, and because it would have been better if we'd seen Norman doing more research in a way that let the viewer figure out the mystery with him.