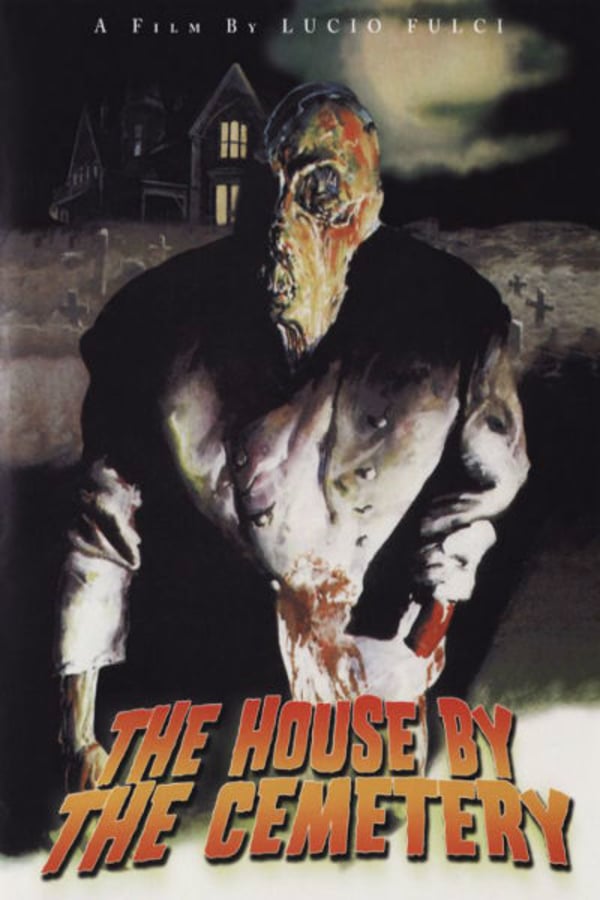 The House by the Cemetery
Directed by Lucio Fulci
Gruesome supernatural slayings begin after a family moves into their new house in the final entry in Lucio Fulci's "Gates of Hell" trilogy. The Boyle's new house hides a horrific history of murder and torment, including a recent familicide committed by Norman Boyle's former colleague. But as Norman tries to uncover the mystery behind the murders, he uncovers an otherworldly secret that may be closer than he thinks. Though it's tonally less apocalyptic than CITY OF THE LIVING DEAD and THE BEYOND, the creeping suspense and gory FX should satisfy any Fulci fan. Contains violence and gore.
Gruesome supernatural slayings begin after a family moves into their new house.
Cast: Catriona MacColl, Paolo Malco, Ania Pieroni, Giovanni Frezza, Silvia Collatina
Member Reviews
I'm probably not the right audience for this movie, but even still, it just seems poorly made in nearly every aspect.
This is a comedy, right? I don't think I've laughed so much at a horror movie since Student Bodies! Yeesh, what a mess this thing is. Mad science? Yes! Creepy kids? Absolutely! Red herrings about the husband? Sure, why not! Ghosts? Um...maybe. This is just all over the place. Not to say there isn't some quality horror in it, it's just so bad and garbled that it's hard to appreciate much of the little it has to offer. And I can only hope their post-production foley 'artist' never got work again.
Entertaining and extremely gory. Story doesn't really have a direction, however
I think this film falls short when compared to Fulci's other works, but as a stand alone movie, it was pretty good. The gore and murder scenes are fantastically done, and loved the twist/reasoning behind the killer's actions. On the downside, the plot drags here and there and if you can't stand badly done child voiceovers, then this film isn't for you. 3.5/4 skulls. Not too shabby.
it was decent. But the plot and or reasons arent explained.