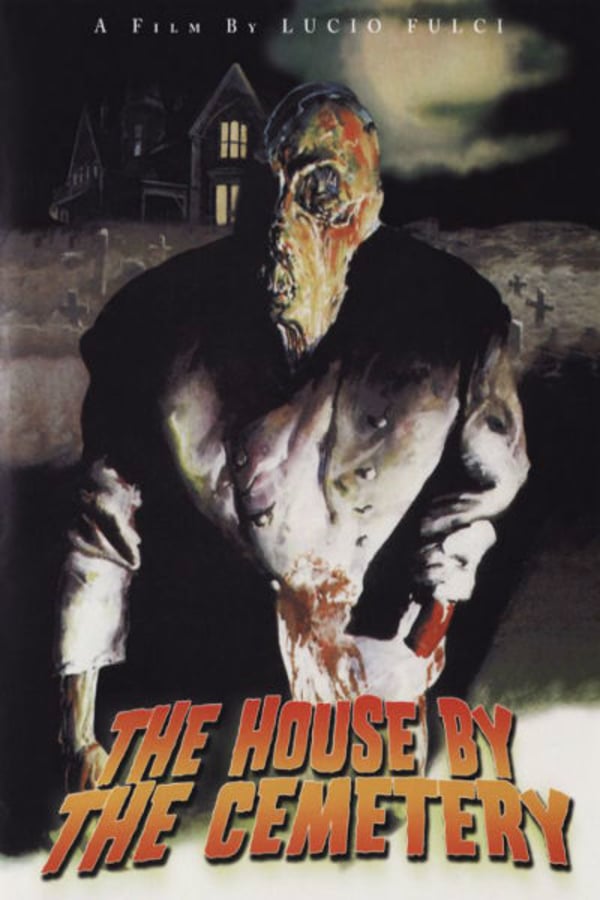 The House by the Cemetery
Directed by Lucio Fulci
Gruesome supernatural slayings begin after a family moves into their new house in the final entry in Lucio Fulci's "Gates of Hell" trilogy. The Boyle's new house hides a horrific history of murder and torment, including a recent familicide committed by Norman Boyle's former colleague. But as Norman tries to uncover the mystery behind the murders, he uncovers an otherworldly secret that may be closer than he thinks. Though it's tonally less apocalyptic than CITY OF THE LIVING DEAD and THE BEYOND, the creeping suspense and gory FX should satisfy any Fulci fan. Contains violence and gore.
Gruesome supernatural slayings begin after a family moves into their new house.
Cast: Catriona MacColl, Paolo Malco, Ania Pieroni, Giovanni Frezza, Silvia Collatina
Member Reviews
Great movie with excellent effects. Weak on plot but it still sticks with you.
This is a five star review for fans of classic Italian Horror. Fans of modern horror would probably give it a one. There are some clunky edits (particularly in the soundtrack), but, overall, despite the pornographic lingering of the camera over gore, it's really beautifully shot. The Beyond is easily the best of the Gates of Hell trilogy, but this and City of the Living Dead are head and shoulders above the rest of Fulci's horror output.
Good Stuff! Weakest in the trilogy though.
This Fulci classic features all kinds of hilariously illogical situations and over-the-top portentousness that goes nowhere (*what* is up with hot Anne and the husband's exchanging those knowing looks? Don't worry, that gets dropped quickly). But it's undeniably entertaining and the whole idea of some monstrous being living right below you is pretty scary. Also: everybody leave Bob alone! The kid couldn't help it if he was horribly dubbed.
My favourite Fulci, possibly my favourite horror full stop. Finishes the Gore Maestro's Gates of Hell triptych with a wonderful little puzzle to solve...