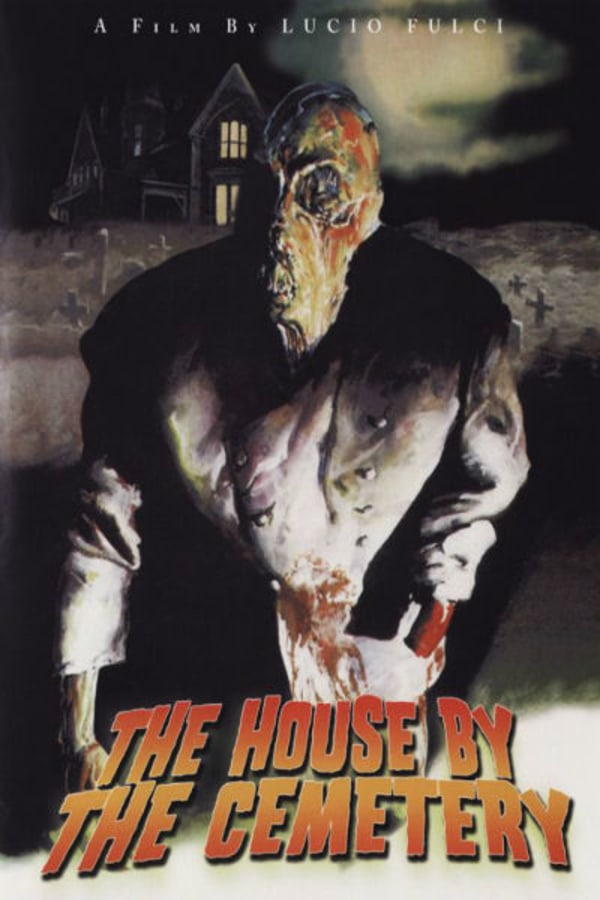 The House by the Cemetery
Directed by Lucio Fulci
Gruesome supernatural slayings begin after a family moves into their new house in the final entry in Lucio Fulci's "Gates of Hell" trilogy. The Boyle's new house hides a horrific history of murder and torment, including a recent familicide committed by Norman Boyle's former colleague. But as Norman tries to uncover the mystery behind the murders, he uncovers an otherworldly secret that may be closer than he thinks. Though it's tonally less apocalyptic than CITY OF THE LIVING DEAD and THE BEYOND, the creeping suspense and gory FX should satisfy any Fulci fan. Contains violence and gore.
Gruesome supernatural slayings begin after a family moves into their new house.
Cast: Catriona MacColl, Paolo Malco, Ania Pieroni, Giovanni Frezza, Silvia Collatina
Member Reviews
I have some research to do.
Definitely my favorite of the "Gates of Hell Trilogy." Fun gore with a storyline less confusing than other Fulci pictures I've seen and a satisfying conclusion.
God this movie is dumb, and dear sweet Jesus on powdered toast that kid's voice is the aural equivalent of pouring broken glass down your ears. A lot of people seem to like this one tho, so what do I know?
I will never understand why people think Fulci is anything other than a laughable hack. The only worthwhile thing he ever did was have a zombie bite a shark and make unintentionally funny gore scenes using Evil Dead special effects without any of the black comedy, self-awareness or Bruce Campbell. Maybe irony doesn't translate well in Italian. Fulci plainly doesn't get it.
I am giving this 5 skulls because this is one of my first horrors I watched with my friends and was actually talking about this the other day with a friend, Anne's head and the super bloody bat, brings back great memories for me.