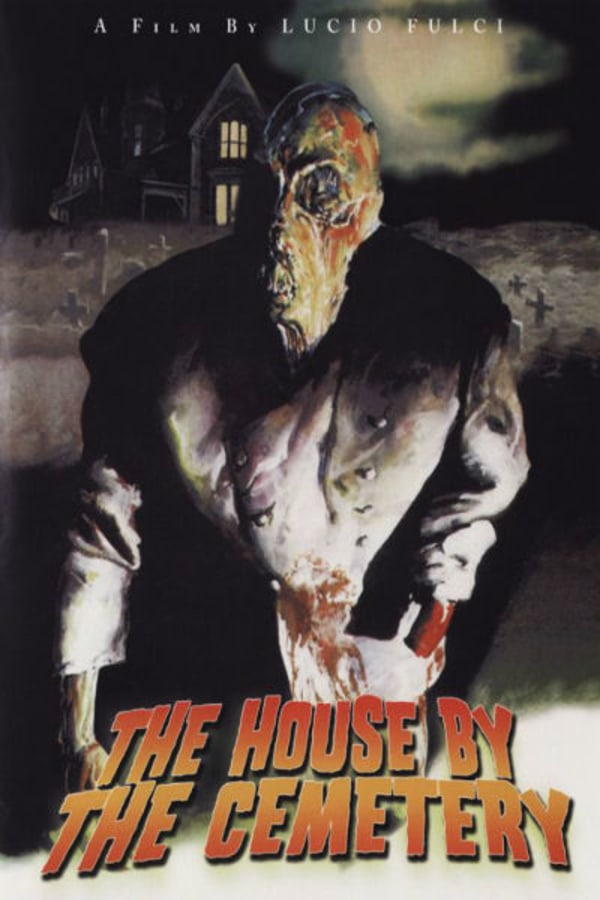 The House by the Cemetery
Directed by Lucio Fulci
Gruesome supernatural slayings begin after a family moves into their new house in the final entry in Lucio Fulci's "Gates of Hell" trilogy. The Boyle's new house hides a horrific history of murder and torment, including a recent familicide committed by Norman Boyle's former colleague. But as Norman tries to uncover the mystery behind the murders, he uncovers an otherworldly secret that may be closer than he thinks. Though it's tonally less apocalyptic than CITY OF THE LIVING DEAD and THE BEYOND, the creeping suspense and gory FX should satisfy any Fulci fan. Contains violence and gore.
Gruesome supernatural slayings begin after a family moves into their new house.
Cast: Catriona MacColl, Paolo Malco, Ania Pieroni, Giovanni Frezza, Silvia Collatina
Member Reviews
Terrible movie. So stupid. And it takes a lot to make me not like an old horror flick. The plot, characters and acting are even bad. Have never seen so many slow kills. Slow knife slices and stabbings. Very unrealistic. Typical Fulci close up dramatic eye shots between characters and slow head turns toward trouble. Very cheesy. Not a good film at all. Very disappointed.
Call me crazy or disagree, but this movie actually got my pulse racing. Great score, bad voice acting (but who cares right?,) and a crazy ass third act. I like Fulci but I still have not watched the other two Gates of Hell films so I can't compare. I enjoyed the film.
A definite downgrade from City of the Living Dead and The Beyond, but still has its moments. Ironically, if this movie were looser and more... "abstract"... like the other two Gates of Hell movies, it would probably have been better. If those other two had real Zombi 2 vibes, this one is definitely inspired by "The Shining", superficially.
Really felt like something was lacking. The plot wasn't as big a mess as I expected, but the loose ends bother me. Overall, not bad. Not the best, but I have seen much worse.
The kids face was scarier then the monsters. And come on you cant kill a one handed dead guy filled w bugs? Sheesh. You cud outrun his slow ass to start. Bleh. Between the close ups of everyone eyes and the ponderous plodding of the "creature?" not a lot of real terror here. Wtf was the ending. It was all a dream? Thumbs down.