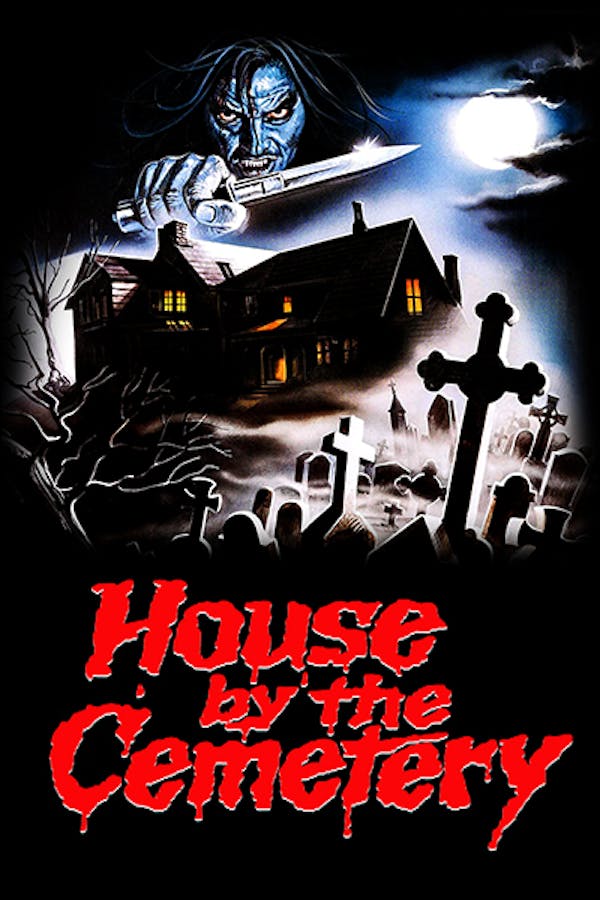 The House by the Cemetery
Directed by Lucio Fulci
Gruesome supernatural slayings begin after a family moves into their new house in the final entry in Lucio Fulci's "Gates of Hell" trilogy. The Boyle's new house hides a horrific history of murder and torment, including a recent familicide committed by Norman Boyle's former colleague. But as Norman tries to uncover the mystery behind the murders, he uncovers an otherworldly secret that may be closer than he thinks. Though it's tonally less apocalyptic than CITY OF THE LIVING DEAD and THE BEYOND, the creeping suspense and gory FX should satisfy any Fulci fan. Contains violence and gore.
Gruesome supernatural slayings begin after a family moves into their new house.
Cast: Catriona MacColl, Paolo Malco, Ania Pieroni, Giovanni Frezza, Silvia Collatina
Member Reviews
The third and final instalment in Fulci's Gates Of Hell trilogy and, if I'm being honest, it just barely works as an actual film and an actual story. It's got a New England home that may or may not be haunted or simply have a killer contained somewhere in its walls, Amityville-esque creepy happenings, vicious, gory, filthy kills, and a weird little kid named Bob (no child should ever be called Bob, seriously) who may or may not be able to see dead people. Oh, and a sexy babysitter who barely says a word, but gets up to suspicious hijinks. It's a complete mess, really, but it's actually so charming in the same breath that as much as I was shaking my head at glaring plot holes and elements that simply went nowhere, I was cheering on the over the top Fulci-tastic practical effects and flat-out nasty gallons of blood, maggots, and intestines that flooded the screen. It's Fulci at his most basic, and even that is more entertaining than most.
fun movie. Bob was insufferable though.
Not a bad watch at all but it did have its issues also, the acting is a little wooden and the son was awful. Story was good typical but still good classic horror stuff that you will enjoy. I liked it because i am into paranormal activity stuff so I still recommend it for horror fans but it isn't a masterpiece.
Took me 3 months to finally finish this movie. Dumpster material