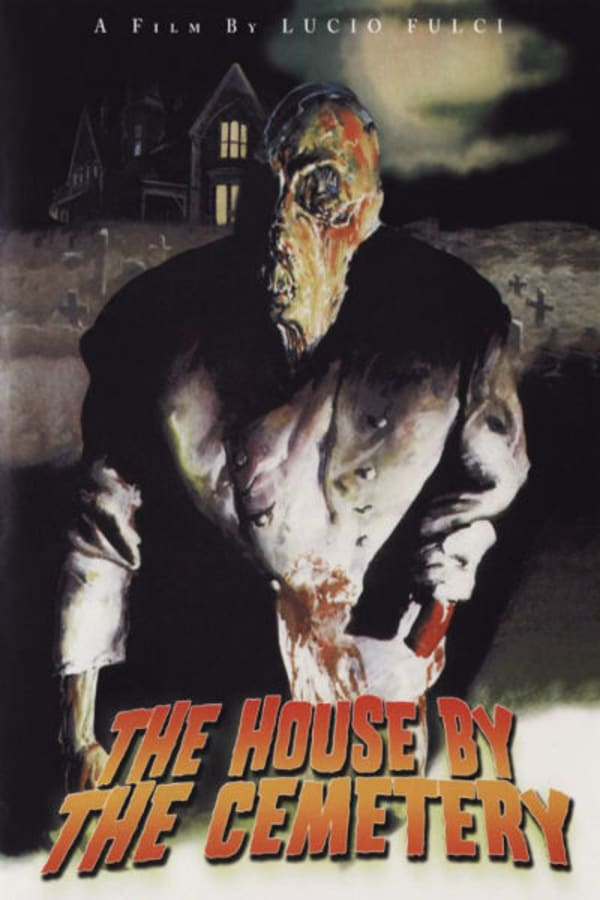 The House by the Cemetery
Directed by Lucio Fulci
Gruesome supernatural slayings begin after a family moves into their new house in the final entry in Lucio Fulci's "Gates of Hell" trilogy. The Boyle's new house hides a horrific history of murder and torment, including a recent familicide committed by Norman Boyle's former colleague. But as Norman tries to uncover the mystery behind the murders, he uncovers an otherworldly secret that may be closer than he thinks. Though it's tonally less apocalyptic than CITY OF THE LIVING DEAD and THE BEYOND, the creeping suspense and gory FX should satisfy any Fulci fan. Contains violence and gore.
Gruesome supernatural slayings begin after a family moves into their new house.
Cast: Catriona MacColl, Paolo Malco, Ania Pieroni, Giovanni Frezza, Silvia Collatina
Member Reviews
I really enjoyed this. Worth watching if you like early 80's horror. This has some beautifully shot scenes.
It's hard for me to give this movie a review. Objectively, some might say it's just bad. But if I may share what I liked and disliked about this movie. The story is there, the execution is not, though. Also, some of the actual scary parts were ruined by being too drawn out. However! I loved the old school gore. The costuming of the main villain looks great for its time. There were a few old tropes I loved seeing (one example: the glowing eyes in the dark.) The music was ok, but the over all atmosphere could be creepy. I'll finish by saying, if you like movies like "Suspira" or maybe "Silent night, Bloody Night (1972)," there'll be something for you.
Not ashamed to admit that I actually enjoyed this. Then again, I have a fondness for "bad" movies
First movie review posting in my life. This movie is so bad Rifftrax covered it.
I'm only slightly embarrassed to admit I really enjoyed this.