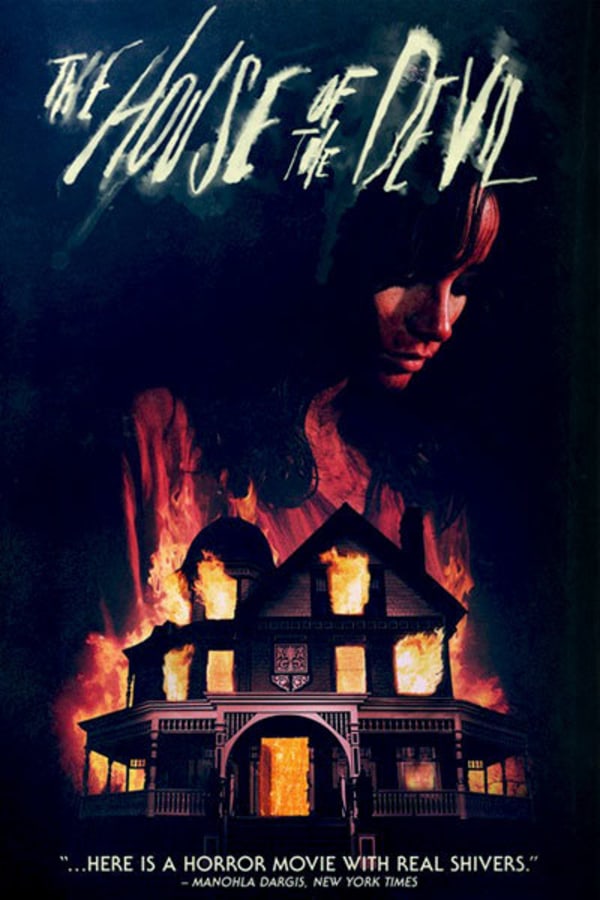 The House of the Devil
Directed by Ti West
A stranger lures a babysitter to a house with an unusually large sum of money. But when she arrives, Samantha doesn't find any kids. Just a large and very creepy house, that may not be as empty as it seems. Indie horror director Ti West (THE INNKEEPERS) made his mark with this terrifying '80s throwback, featuring cult horror legends like Dee Wallace (THE HOWLING), Mary Woronov (NIGHT OF THE COMET), plus Greta Gerwig - before she hit it big. You'll never bop around listening to headphones in an empty house again after watching what happens to Samantha. Contains violence and gore.
A man lures a babysitter to a house with an unusually large sum of money.
Cast: Jocelin Donahue, Tom Noonan, Mary Woronov, Greta Gerwig, Aj Bowen
Member Reviews
A loving throwback. Well worth watching.
I keep putting this movie on.... i get super into it and my wife walks in and says, "you're watching "The House of The Devil" again aren't you?" My jaw hangs agape, annoyed at the distraction.... apparently I've watched it 17 times this year. I haven't finished it yet but my wife says I really liked it.
You're Next was better I thought. But this was better than I remembered. I agree with another reviewer who said the ending was 2 short. It just kinda plods along & those last 15-20min just shock u in2 high gear; gr8 tactic. & if I did not kno better, I'd think this film is actually from 1982, 83! The lead looks so much like Margo Kidder I suspect they must b rel8ed. All in all very scary, kinda bloody, & xtremely xtremely creepy. & occult movies don't scare me easy.