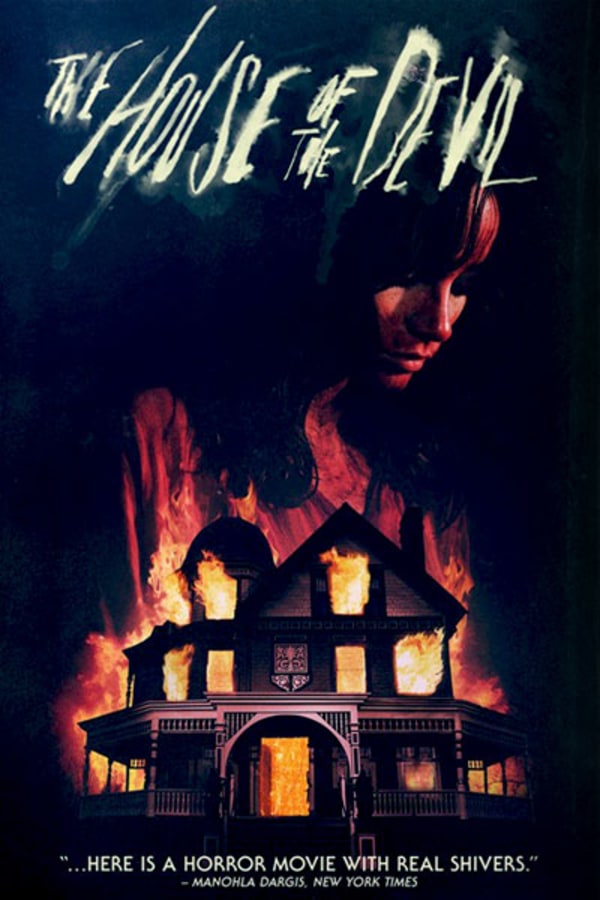 The House of the Devil
Directed by Ti West
A stranger lures a babysitter to a house with an unusually large sum of money. But when she arrives, Samantha doesn't find any kids. Just a large and very creepy house, that may not be as empty as it seems. Indie horror director Ti West (THE INNKEEPERS) made his mark with this terrifying '80s throwback, featuring cult horror legends like Dee Wallace (THE HOWLING), Mary Woronov (NIGHT OF THE COMET), plus Greta Gerwig - before she hit it big. You'll never bop around listening to headphones in an empty house again after watching what happens to Samantha. Contains violence and gore.
A man lures a babysitter to a house with an unusually large sum of money.
Cast: Jocelin Donahue, Tom Noonan, Mary Woronov, Greta Gerwig, AJ Bowen
Member Reviews
Quality throwback to classic horror
Great movie! Actually felt like a 80's flick. Also when she's dancing the music is by the Fixx not Johnny Z!! Just a side note :)
I saw nothing about this "Satan Worship" story to set it apart from other such movies. The bad guys had a strange and indirect approach to finally trapping their victim, and then screwed it up pretty badly.
I would just watch an actual film from the 80s. The acting was average and on the verge of poor. However, the directors did a good job making ordinary things harrowing and you found yourself scared of the house and what could happen.
A beautiful trip a few decades back to an ominous house with even stranger owners - the vibe in this film reminds me of West's other haunting tale The Inkeepers - and that's probably why I like this film so much.