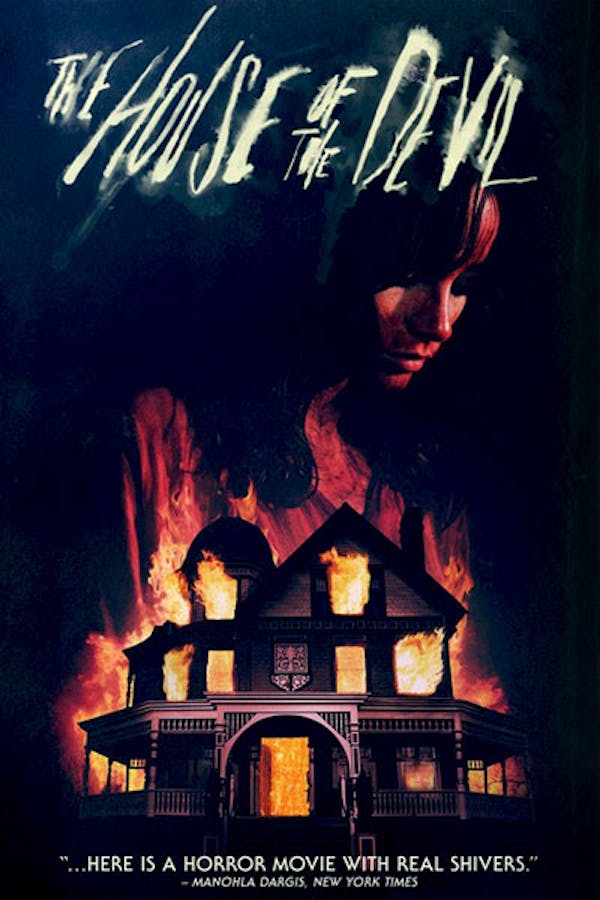 The House of the Devil
Directed by Ti West
A stranger lures a babysitter to a house with an unusually large sum of money. But when she arrives, Samantha doesn't find any kids. Just a large and very creepy house, that may not be as empty as it seems. Indie horror director Ti West (THE INNKEEPERS) made his mark with this terrifying '80s throwback, featuring cult horror legends like Dee Wallace (THE HOWLING), Mary Woronov (NIGHT OF THE COMET), plus Greta Gerwig - before she hit it big. You'll never bop around listening to headphones in an empty house again after watching what happens to Samantha. Contains violence and gore.
A man lures a babysitter to a house with an unusually large sum of money.
Cast: Jocelin Donahue, Tom Noonan, Mary Woronov, Greta Gerwig, AJ Bowen
Member Reviews
I liked it. Decent thriller
HOUSE OF THE DEVIL is a well made, and well acted movie. I get hung up on the Scooby-Doo villains. There whole plot to entrap Samantha hinges on whether she calls out for pizza. What if she didn't? Would Victor the henchman have sat out their in his van waiting? When she called Pizza-Pizza I'm assuming that was Victor on the phone. Was he in the van with a pizza already bought, did he have a pizza oven in his van, or did he have to go to a pizza place to get one after she ordered? What if he forgot her order, he was pushing anchovies at the start of the call. The Ulman's are the worst planners; they all get taken out in pretty short order at one point and what the heck is Victor even doing at the end of the movie? He's the worst evil henchman. My other issue is the search of the house after the Ulman's leave. There's no tension, it feels like a way to pad the running time. What I would have liked to seen is more of Dee Wallace and her evil looking house from the beginning. I always feel a bit betrayed that we never got to see Samantha move into that house and be tormented by evil landlord Dee Wallace. The movie is superbly cast and Ti West shoots it well. It looks gorgeous, evokes that Amicus/Hammer/AIP 70s feel really well. The story needs some fine tuning to elevate this one into a true horror classic.
Amazing pacing, ambiance, acting and plot twists. Kind of a newer Rosemary's Baby in a very loose way? Strongly recommend
Nasty and excellent slow-burn '80s throwback.