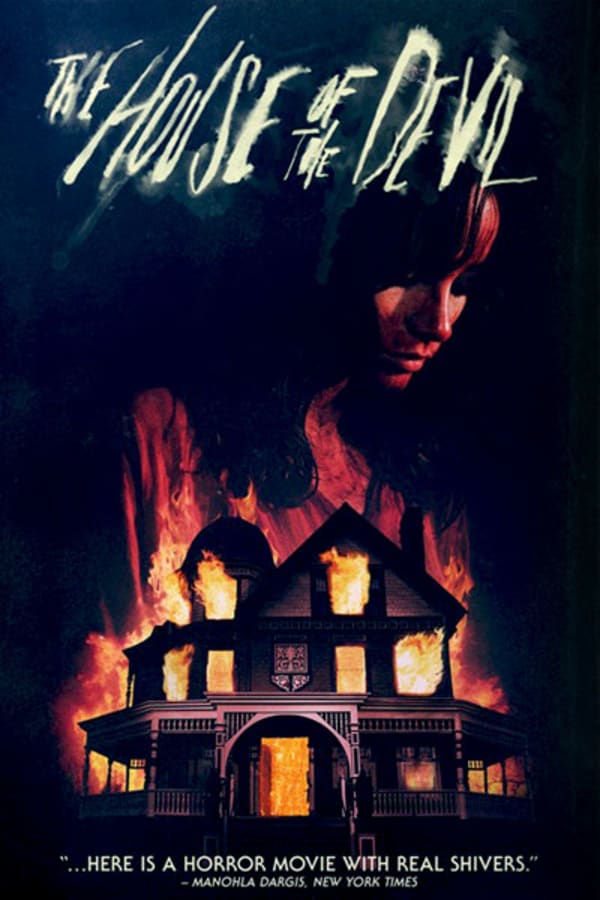 The House of the Devil
Directed by Ti West
A stranger lures a babysitter to a house with an unusually large sum of money. But when she arrives, Samantha doesn't find any kids. Just a large and very creepy house, that may not be as empty as it seems. Indie horror director Ti West (THE INNKEEPERS) made his mark with this terrifying '80s throwback, featuring cult horror legends like Dee Wallace (THE HOWLING), Mary Woronov (NIGHT OF THE COMET), plus Greta Gerwig - before she hit it big. You'll never bop around listening to headphones in an empty house again after watching what happens to Samantha. Contains violence and gore.
A man lures a babysitter to a house with an unusually large sum of money.
Cast: Jocelin Donahue, Tom Noonan, Mary Woronov, Greta Gerwig, AJ Bowen
Member Reviews
This film gets off to a good start, with an intriguing beginning, but once she's in the house alone, it runs out of steam and pads itself for at least twenty minutes with needless scenes of the main character wandering around the house, and watching TV, and playing pool, and dancing to music, before finally building to some sort of a climax, which despite all the setup still seems to come out of left field. There's about half of a good movie here.
What a ride, this movie is still giving me chills post credits. Good recommendation for anyone into downright unsettling horror.
I thought it was awesome. John carpenter stylish .
Uneven pacing. Predictable twists. Not particularly interesting. Tom Noonan as Mr. Ullman was very good, but not enough to counter the otherwise lacklustre movie.
One of my favorites. The atmosphere builds up the eeriness so nicely with the realistic 80s feel.