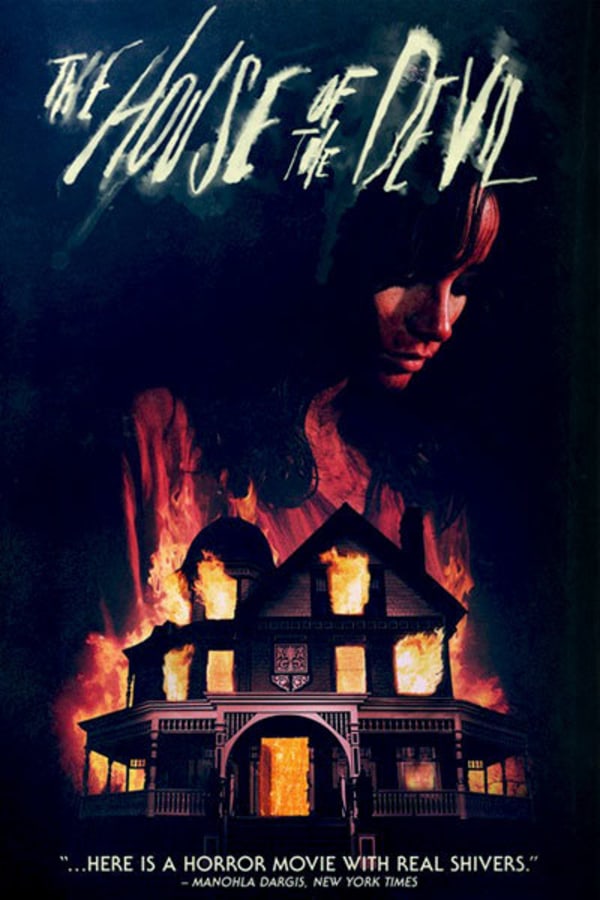 The House of the Devil
Directed by Ti West
A stranger lures a babysitter to a house with an unusually large sum of money. But when she arrives, Samantha doesn't find any kids. Just a large and very creepy house, that may not be as empty as it seems. Indie horror director Ti West (THE INNKEEPERS) made his mark with this terrifying '80s throwback, featuring cult horror legends like Dee Wallace (THE HOWLING), Mary Woronov (NIGHT OF THE COMET), plus Greta Gerwig - before she hit it big. You'll never bop around listening to headphones in an empty house again after watching what happens to Samantha. Contains violence and gore.
A man lures a babysitter to a house with an unusually large sum of money.
Cast: Jocelin Donahue, Tom Noonan, Mary Woronov, Greta Gerwig, Aj Bowen
Member Reviews
In weird way, it's all the non-horror stuff in this horror movie that I enjoy the most. The look. The costuming. Samantha (Jocelin Donahue) just going about her day-to-day life. I don't know why it works for me, but it really does. This is a movie the succeeds thanks to its overall vibe and tone.
This review section is filled with the words "slow burn", I think they are under-stating the situation. The end is well worth it because the gore and effects of the last half hour are amazing. But, unless you are interested in getting nostalgic for Farrah Fawcett hair, songs that sound like they might be instrumental versions of The Cars, and a time when smoking indoors was socially acceptable, the first hour may make you lose interest.
i saw this years ago when it first came out, and i fell in love. like any movie where the first 2/3 of it is a slow burn to the finale, the end doesn't match the quality of the build-up. but that build-up is a showcase of how ti west has a mastery of horror film-making. sometimes i just watch that first hour and turn it off, bc it is nothing short of perfect.
Slow burner with great build up. Highly recommend! Soundtrack is great. Cinematography stellar. Script is well written.
Such a great movie, slow burning but great end.