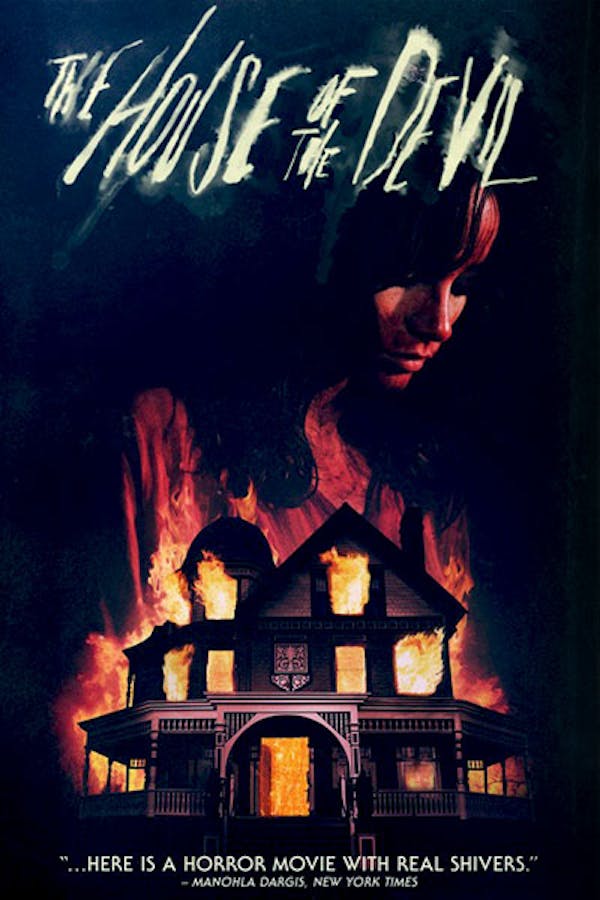 The House of the Devil
Directed by Ti West
A stranger lures a babysitter to a house with an unusually large sum of money. But when she arrives, Samantha doesn't find any kids. Just a large and very creepy house, that may not be as empty as it seems. Indie horror director Ti West (THE INNKEEPERS) made his mark with this terrifying '80s throwback, featuring cult horror legends like Dee Wallace (THE HOWLING), Mary Woronov (NIGHT OF THE COMET), plus Greta Gerwig - before she hit it big. You'll never bop around listening to headphones in an empty house again after watching what happens to Samantha. Contains violence and gore.
A man lures a babysitter to a house with an unusually large sum of money.
Cast: Jocelin Donahue, Tom Noonan, Mary Woronov, Greta Gerwig, AJ Bowen
Member Reviews
The retro aesthetics and the acting/directing are top notch. The look is a 5/5, but the overall effect of the movie is underwhelming. There is one moment that genuinely surprised me, but I didn't think this was something I "had" to see. Not bad, but nothing new. It also ends right when it gets interesting.
Love love love, retro done right.
If you can't sleep put this on. It'll make you fall asleep right away. In all seriousness, there was maybe only one scene I thought was done really well. Other people are saying it's a slow burn, but in this case I would call it bad writing and bad spacing of events. Out of the 95 minutes, 80 are essentially character development (wow she is broke) and 15 are actual interesting events in the house. Avoid this movie.
I can totally see how some might not find a lot to enjoy here, but if you like slow burn 80s-style films, this is for you.
A truly solid throwback. I love love LOVE how much this feels like a lost 70's film. The deliberate pacing, the grainy film stock, the zoom-ins instead of dolly shots... it's all pretty much pitch perfect. Has a similar pacing and mood as the original Black Christmas, or John Carpenter's Halloween. Ultimately, those films have more substance, but this one still feels like a movie to sink into... slow down, and appreciate the mood. It's been too long since I've seen a more modern movie where it feels like I can just let my eyes wander the screen (which adds to the dread). Definitely one that's only for patient viewers who can keep their phones down. Very rewarding, if so.