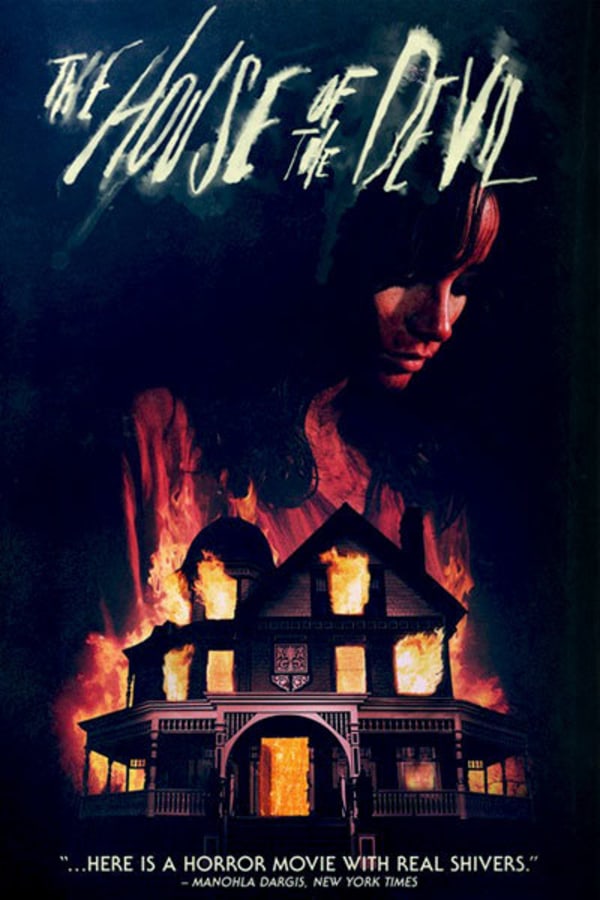 The House of the Devil
Directed by Ti West
A stranger lures a babysitter to a house with an unusually large sum of money. But when she arrives, Samantha doesn't find any kids. Just a large and very creepy house, that may not be as empty as it seems. Indie horror director Ti West (THE INNKEEPERS) made his mark with this terrifying '80s throwback, featuring cult horror legends like Dee Wallace (THE HOWLING), Mary Woronov (NIGHT OF THE COMET), plus Greta Gerwig - before she hit it big. You'll never bop around listening to headphones in an empty house again after watching what happens to Samantha. Contains violence and gore.
A man lures a babysitter to a house with an unusually large sum of money.
Cast: Jocelin Donahue, Tom Noonan, Mary Woronov, Greta Gerwig, Aj Bowen
Member Reviews
Agree with the general consensus, very enjoyable slow-build with a horrid final act :/
This movie is really not good. I have no idea why the horror community cherishes something so boring. I understand the thrill of an authentic-looking 80s flick, I really do. And one that looks beautiful, too. But this movie is vapid, tedious, and Tom Noonan's acting is dreadful. It just doesn't click with me.
I really loved most everything about this movie. But man, the things that bug me started to pile up: what's with the odd tasting candy and pizza? How many times can you slow climb a set of stairs? What's the purpose of shooting someone's face off? The intro of a creepy character near the end was everything you could hope for. But man, the ending knocked two skulls off.
The build=up is better than the payoff, but what a build-up! Definitely worth watching.
The slow-burn to end all slow-burns. Creepy as hell.