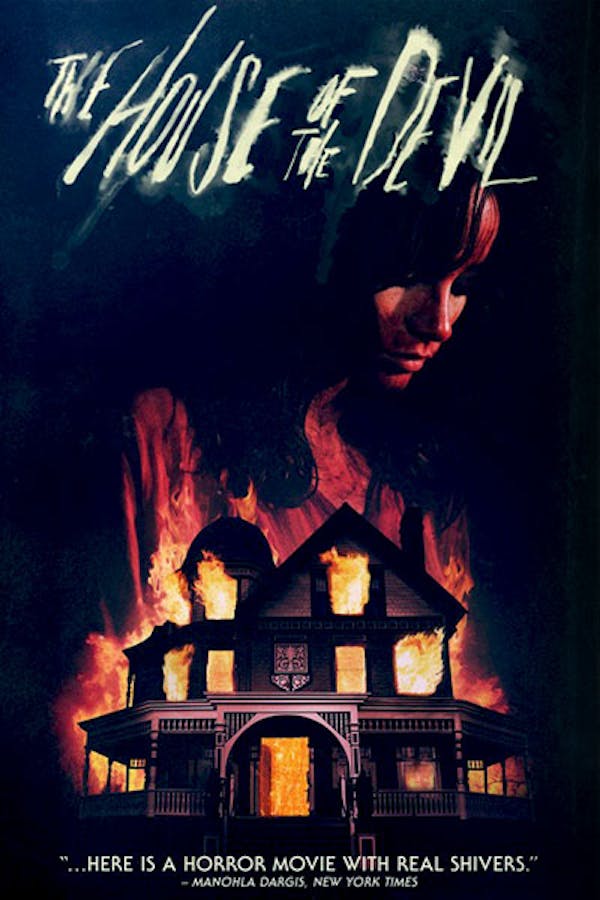 The House of the Devil
Directed by Ti West
A stranger lures a babysitter to a house with an unusually large sum of money. But when she arrives, Samantha doesn't find any kids. Just a large and very creepy house, that may not be as empty as it seems. Indie horror director Ti West (THE INNKEEPERS) made his mark with this terrifying '80s throwback, featuring cult horror legends like Dee Wallace (THE HOWLING), Mary Woronov (NIGHT OF THE COMET), plus Greta Gerwig - before she hit it big. You'll never bop around listening to headphones in an empty house again after watching what happens to Samantha. Contains violence and gore.
A man lures a babysitter to a house with an unusually large sum of money.
Cast: Jocelin Donahue, Tom Noonan, Mary Woronov, Greta Gerwig, AJ Bowen
Member Reviews
great slow burner, the suspense and atmosphere throughout the film makes it worth watching! genuinely looks and feels like a classic 80s horror
Okay, whoa! The filming of this movie was so well done that I thought I was actually watching a movie from the 80's! I kept wondering how it was shot in the 80's but had such a modern feel to it! Then I read the reviews and searched it up online only to find out it's a 2009 throwback. The House of the Devil is a definite slow burn and perhaps feels a little too slow until about the last half hour of the movie. Yet,the camera work was superb! The close up shots gave me the creepiest feeling way before anything was actually happening. It reminded me of Dario Argento's Suspiria. Donahue, who played the heroine, and Gerwin, her best friend, were very believable portraying their parts as young, college girls. In fact, the entire cast was great. The writing was fantastic, to boot. Where I ran into problems with this film, has already been stated here: the last 20 to 30 minutes of the movie did seem rushed and the events that unfolded seemed very unlikely. I honestly could not buy into the 3rd act, if you will - there was no willing suspension of disbelief. Also, there seemed to be no indication of how and why the film ended the way it did, which is why I'm only giving the film 3 bones. Entertaining watch the first time, but would I watch it again? I'm not sure...
Lame. It seemed like it was going to turn into something, but no... nothing.
It was a good slow burn, but the final act felt rushed.
Interesting start but lost it toward the end. Some stuff didn't make sense. Not a bad film but wouldn't watch it again.