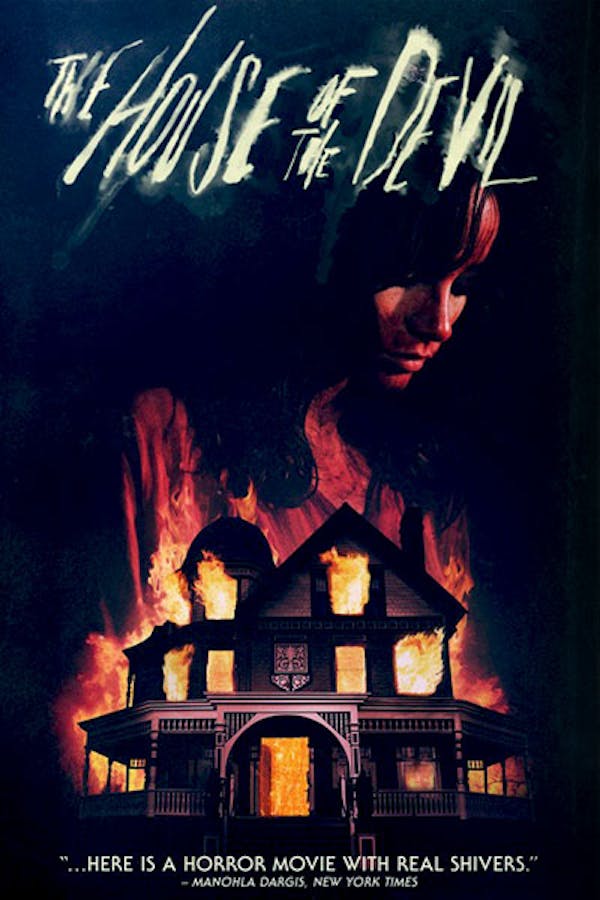 The House of the Devil
Directed by Ti West
A stranger lures a babysitter to a house with an unusually large sum of money. But when she arrives, Samantha doesn't find any kids. Just a large and very creepy house, that may not be as empty as it seems. Indie horror director Ti West (THE INNKEEPERS) made his mark with this terrifying '80s throwback, featuring cult horror legends like Dee Wallace (THE HOWLING), Mary Woronov (NIGHT OF THE COMET), plus Greta Gerwig - before she hit it big. You'll never bop around listening to headphones in an empty house again after watching what happens to Samantha. Contains violence and gore.
A man lures a babysitter to a house with an unusually large sum of money.
Cast: Jocelin Donahue, Tom Noonan, Mary Woronov, Greta Gerwig, AJ Bowen
Member Reviews
solid film, the plot progression was extremely slow in my opinion so i almost fell asleep. it's a one time watch but it's still a pretty solid movie.
Stylistically a great tribute to late 70s early 80s slasher films with a satanic panic twist. Unfortunately no one really gets slashed until an hour and ten minutes into the movie. Once the gore gets going its good but I really wish the plot moved faster or had more elements to it.
They did really well recreating they 80's vibes but other than that it just didn't entertain me. Rating is for the technical skill rather than the scares and entertainment value
Vintage 80's look. Sadly, it drags on and away from the 80s horror genera.