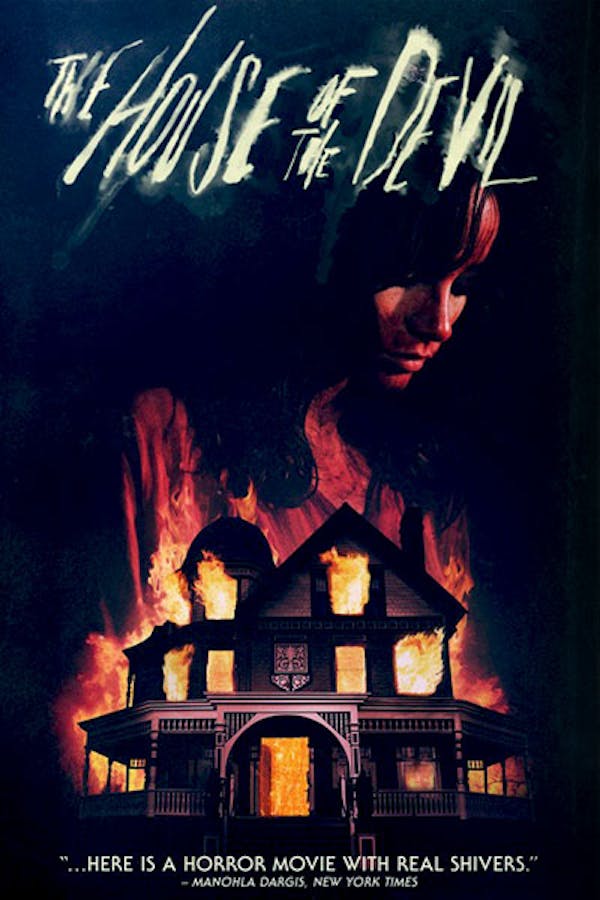 The House of the Devil
Directed by Ti West
A stranger lures a babysitter to a house with an unusually large sum of money. But when she arrives, Samantha doesn't find any kids. Just a large and very creepy house, that may not be as empty as it seems. Indie horror director Ti West (THE INNKEEPERS) made his mark with this terrifying '80s throwback, featuring cult horror legends like Dee Wallace (THE HOWLING), Mary Woronov (NIGHT OF THE COMET), plus Greta Gerwig - before she hit it big. You'll never bop around listening to headphones in an empty house again after watching what happens to Samantha. Contains violence and gore.
A man lures a babysitter to a house with an unusually large sum of money.
Cast: Jocelin Donahue, Tom Noonan, Mary Woronov, Greta Gerwig, AJ Bowen
Member Reviews
Worth a watch, but I feel like it's overrated solely out if a nostalgia factor for how slow some horror of the late 70s, early 80s was. The tension building doesn't work for me.
Worth a watch, verysuspenseful. really enjoyable
A (very) slow-burner with a dramatic climax that still seems as though it happens far too fast but wow, I can't believe just how well they captured the 80s in this one - shooting on 16mm, the zoom in's, a menacing John Carpenter-esque staccato during the freaky bits. Excellent use of suspense and nostalgia, but I feel the plot was lacking some depth and the ending was a bit flat, however, the last line was a treat.
The tension and atmosphere are thick. The simple, compact story and high-stakes tension ensure that this will be a classic. Also, the low-key 80's vibes are better handled than some actual 80's films.