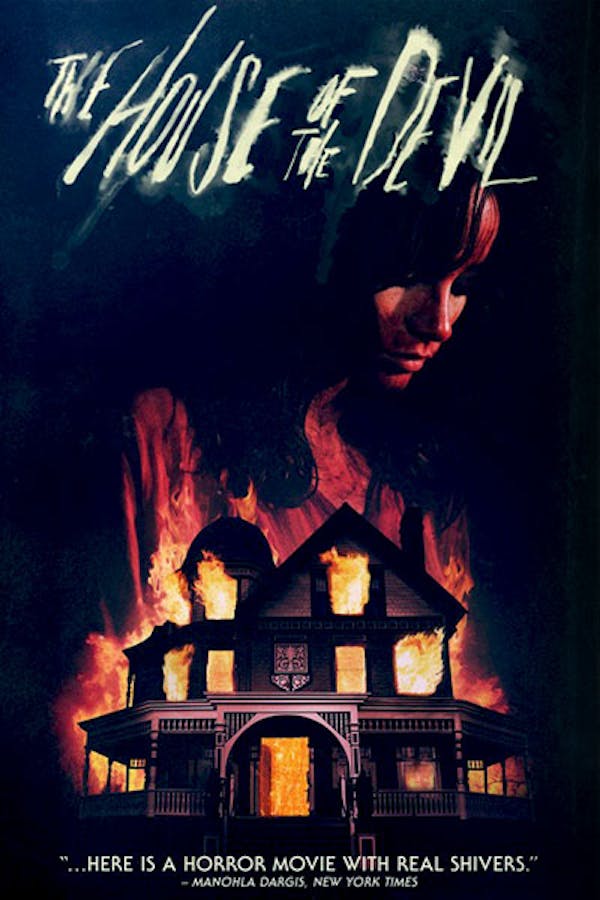 The House of the Devil
Directed by Ti West
A stranger lures a babysitter to a house with an unusually large sum of money. But when she arrives, Samantha doesn't find any kids. Just a large and very creepy house, that may not be as empty as it seems. Indie horror director Ti West (THE INNKEEPERS) made his mark with this terrifying '80s throwback, featuring cult horror legends like Dee Wallace (THE HOWLING), Mary Woronov (NIGHT OF THE COMET), plus Greta Gerwig - before she hit it big. You'll never bop around listening to headphones in an empty house again after watching what happens to Samantha. Contains violence and gore.
A man lures a babysitter to a house with an unusually large sum of money.
Cast: Jocelin Donahue, Tom Noonan, Mary Woronov, Greta Gerwig, AJ Bowen
Member Reviews
Atmospheric, tense and extremely well acted. Fantastic!
As an homage it's great but as its own movie it's pretty mediocre.
Brilliant. Love this film so much! Puts me in a nostalgic, autumn mood.
Very convincing as an '80s throwback! It's a VERY slow burn, but has some great shots and surprises!
If you have the patience and willingness to sit throw a really slow burn, this movie is probably for you. If you don't like slow movies or indie movies, I'd avoid this one. IMO, this movie is much more about atmosphere than plot, characters, or even time period. It's about setting, mounting suspense, and the audience's need to know what will happen. Those types of stories appeal to me. Watching some oblivious person walk through the motions of life, unaware they are about to experience pure hell, is inherently interesting. We're constantly waiting for the other shoe to drop, while the character doesn't even know the first shoe dropped.