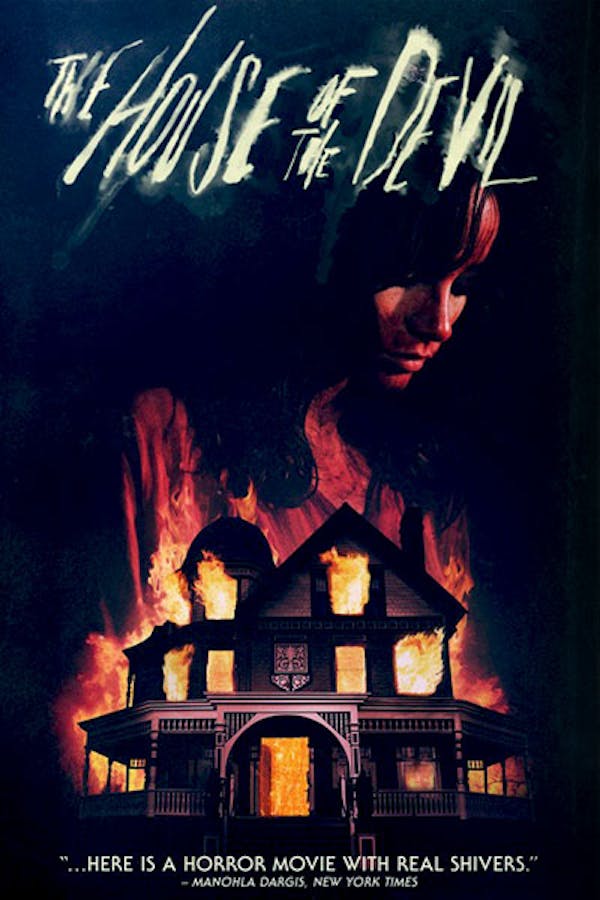 The House of the Devil
Directed by Ti West
A stranger lures a babysitter to a house with an unusually large sum of money. But when she arrives, Samantha doesn't find any kids. Just a large and very creepy house, that may not be as empty as it seems. Indie horror director Ti West (THE INNKEEPERS) made his mark with this terrifying '80s throwback, featuring cult horror legends like Dee Wallace (THE HOWLING), Mary Woronov (NIGHT OF THE COMET), plus Greta Gerwig - before she hit it big. You'll never bop around listening to headphones in an empty house again after watching what happens to Samantha. Contains violence and gore.
A man lures a babysitter to a house with an unusually large sum of money.
Cast: Jocelin Donahue, Tom Noonan, Mary Woronov, Greta Gerwig, AJ Bowen
Member Reviews
love the 80,s horror atmosphere.a little bit of a bore.combine with predictable conclusions.
waist of time. luckily im at work getting paid to watch it. wouldnt watch this on my free timw
This slow burn leads to a genuinely harrowing and disturbing conclusion. Expertly directed with good acting, this film is a great '80s pastiche that never becomes campy. And its theme of class disparity is handled subtly and effectively. Watch this instead of Satanic Panic (a lesser movie that clearly refers to House of the Devil - satanists, Sams, pizzas, and all).
If you have this app, then you need to watch this now.
Very good movie, excellent adaptation of the 80's horror genre.