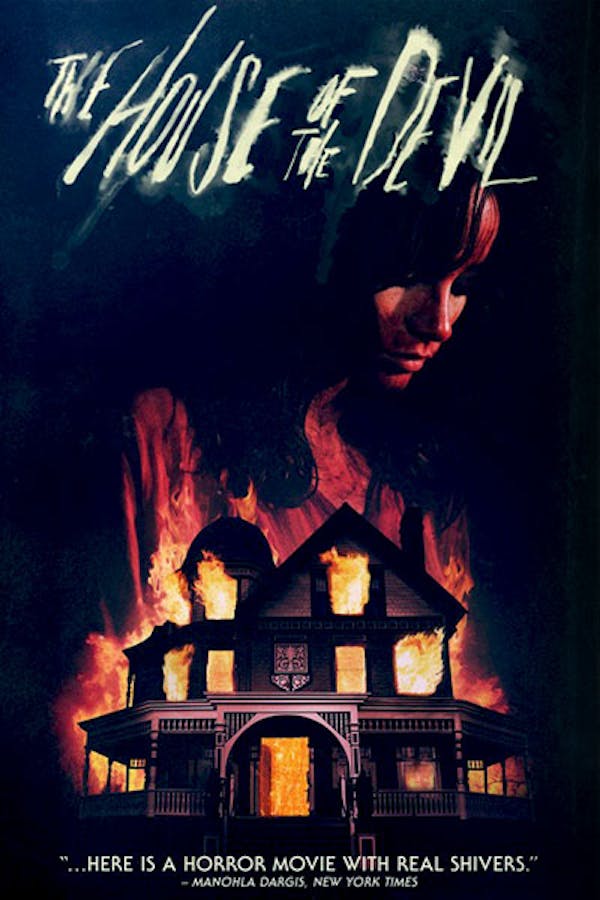 The House of the Devil
Directed by Ti West
A stranger lures a babysitter to a house with an unusually large sum of money. But when she arrives, Samantha doesn't find any kids. Just a large and very creepy house, that may not be as empty as it seems. Indie horror director Ti West (THE INNKEEPERS) made his mark with this terrifying '80s throwback, featuring cult horror legends like Dee Wallace (THE HOWLING), Mary Woronov (NIGHT OF THE COMET), plus Greta Gerwig - before she hit it big. You'll never bop around listening to headphones in an empty house again after watching what happens to Samantha. Contains violence and gore.
A man lures a babysitter to a house with an unusually large sum of money.
Cast: Jocelin Donahue, Tom Noonan, Mary Woronov, Greta Gerwig, AJ Bowen
Member Reviews
Love these type of movies with a 70s style feel to the actual footage. Some type of film they used. Also the whole style. Very slow burn but Amazon
A great throwback to the tense, slow burn films of the 70's
Good flick. Good acting and a good story line. Slow to pick up but a few good surprises and turns. Ending was confusing but maybe there will be another movie to come?
Extremely slow build with no real payoff. Effects and cinematography were good, otherwise was bland and dull.
Amazing slow burn! As someone who loves seventies horror, this did a great job of imitating the style! Plus, the lead actress did amazing and reminds me so much of the lead from the OG Suspiria 😌 I loved the tone of this film, especially because it didn't use cheap jump scares or cheesy soundtracks!