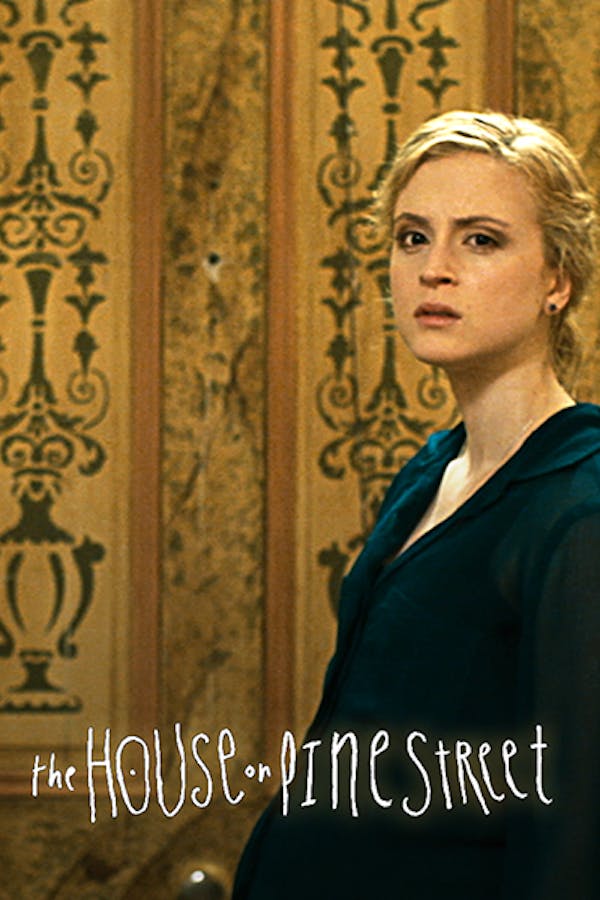 The House on Pine Street
Directed by Aaron Keeling, Austin Keeling
When Jennifer Brannigan returns to her Kansas hometown after a breakdown, she moves into a rental home with her husband and prepares for the birth of their child. Struggling to cope with the unexpected pregnancy and tense relationship with her husband and mother, Jennifer feels her life spiral out of control as a series of bizarre events inside her new home lead her to believe it's haunted. Is Jennifer losing her sanity or does her new home really host dark forces? This psychological-supernatural horror from the Keeling brothers skews the more conventional tropes of the haunted house film to create an effective slow burner with plenty of twists and turns.
An expecting couple finds their new home haunted in this acclaimed American indie.
Cast: Emily Goss, Taylor Bottles, Cathy Barnett
Member Reviews
I watched this entire film before and forgot every plot point. Having said that, it's not a bad film! There is a sense of vindication after watching, and the metaphors used are kind of uncommon in terms of 'haunted house' stories. Slow burn, but if you like picking threads of a film apart, give this a go.
Moody feeling of dread and something about to happen, enjoyed this movie.
This film intrigued me and I really like the concept they were aiming for. Unfortunately the creators didn't quite manage to convey that concept creatively i.e. through the action of the film, so instead it had to be explained by one of the characters pretty much at the end of the film. Still, the story was enough to keep me wanting to know what was going to happen and some of the spooky effects were good fun. I couldn't decide if the mother's character was off by design or by bad acting but it was a little distracting. Still worth watching if you enjoy a slow-burn thriller with a supernatural twist.
Story line was missing. Waste of time!!!