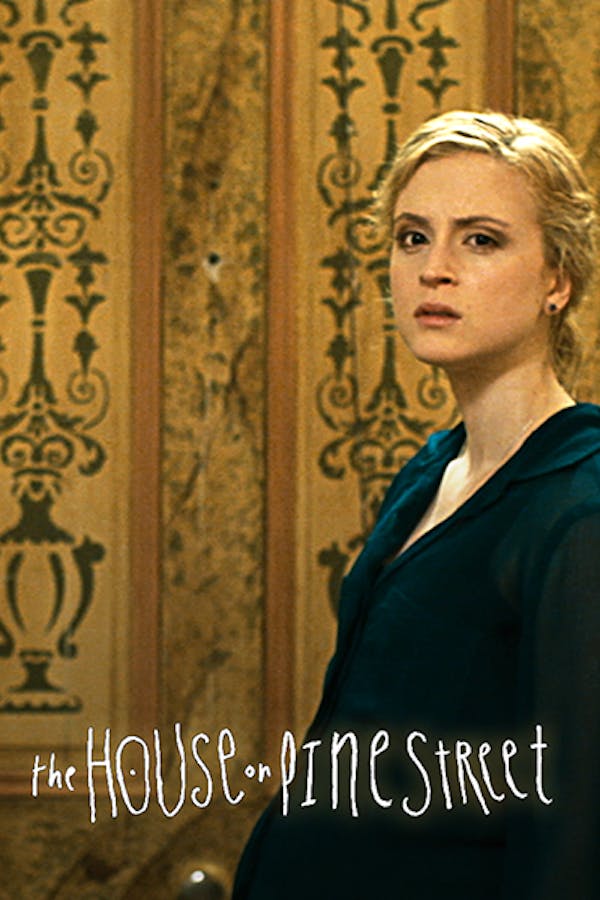 The House on Pine Street
Directed by Aaron Keeling, Austin Keeling
When Jennifer Brannigan returns to her Kansas hometown after a breakdown, she moves into a rental home with her husband and prepares for the birth of their child. Struggling to cope with the unexpected pregnancy and tense relationship with her husband and mother, Jennifer feels her life spiral out of control as a series of bizarre events inside her new home lead her to believe it's haunted. Is Jennifer losing her sanity or does her new home really host dark forces? This psychological-supernatural horror from the Keeling brothers skews the more conventional tropes of the haunted house film to create an effective slow burner with plenty of twists and turns.
An expecting couple finds their new home haunted in this acclaimed American indie.
Cast: Emily Goss, Taylor Bottles, Cathy Barnett
Member Reviews
Decent slow burn. Just a bit sick of the situation where one character can see the ghosts and the other characters think they're going insane. I find that frustrating and too many movies use it.
Where is the Subtitles...?
JEEEZUS FARRK MARY JOSEPH & SUFFERIN MOSES!!!..A WAY TOOO LONG DRAGGD OWT MVIE JUS 2 LEARN SHEEZ A NUT!!!..& INDA END SO IS HE🙄..SUCHA KICK INDA HEAD 4DA REAL HAUNTINGS & HORROR GENRE😭😡plz do not botha..2hours of pure & utter shit.
Was glad when it ended to be honest.