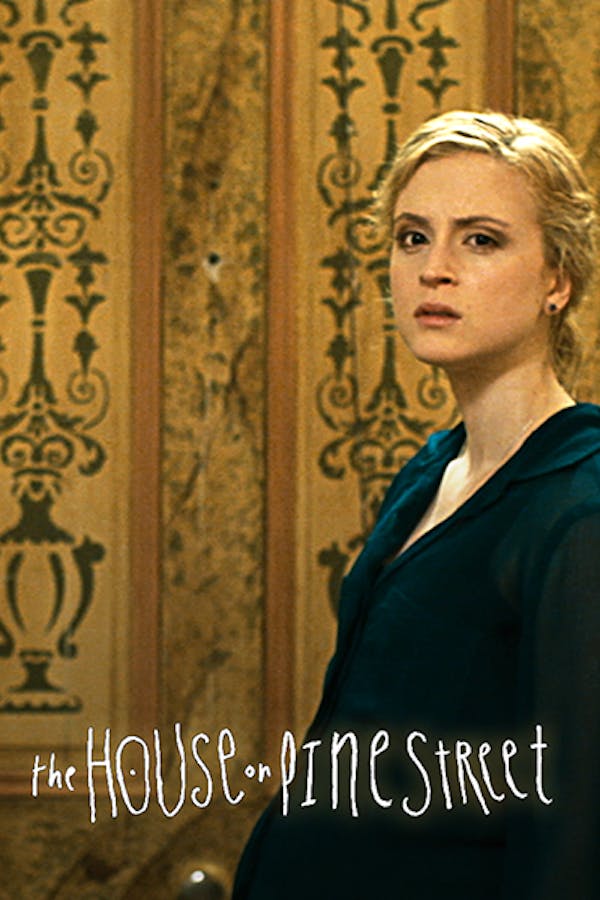 The House on Pine Street
Directed by Aaron Keeling, Austin Keeling
When Jennifer Brannigan returns to her Kansas hometown after a breakdown, she moves into a rental home with her husband and prepares for the birth of their child. Struggling to cope with the unexpected pregnancy and tense relationship with her husband and mother, Jennifer feels her life spiral out of control as a series of bizarre events inside her new home lead her to believe it's haunted. Is Jennifer losing her sanity or does her new home really host dark forces? This psychological-supernatural horror from the Keeling brothers skews the more conventional tropes of the haunted house film to create an effective slow burner with plenty of twists and turns.
An expecting couple finds their new home haunted in this acclaimed American indie.
Cast: Emily Goss, Taylor Bottles, Cathy Barnett
Member Reviews
waste of time. way too many questions unanswered
I think this film is why you shouldn't trust other people's ratings and reviews. I thought it was a brilliant psychological thriller. The actors were awesome; I got really caught up in their story and could feel myself reacting really viscerally to a lot of it. I honestly could imagine myself in the lead actress's situation. Unless you can really identify or empathise with what she's going through, the movie probably won't make sense, but that's not the movie's fault - it's not meant for everyone.
Pretty average but has some nice 'supernatural power' effects. Just wish the mother got her comeuppance, she was worse than any of the ghosts.
Barely watchable. Same old story about a haunted house / person, with useless characters like the neighbor and the medium. Skipped through about the last 20 mins and finally turned it off with 13 mins to go. Some bits were good but it was too long and boring.
good scares made you guess what was going on, but the end made no sense.