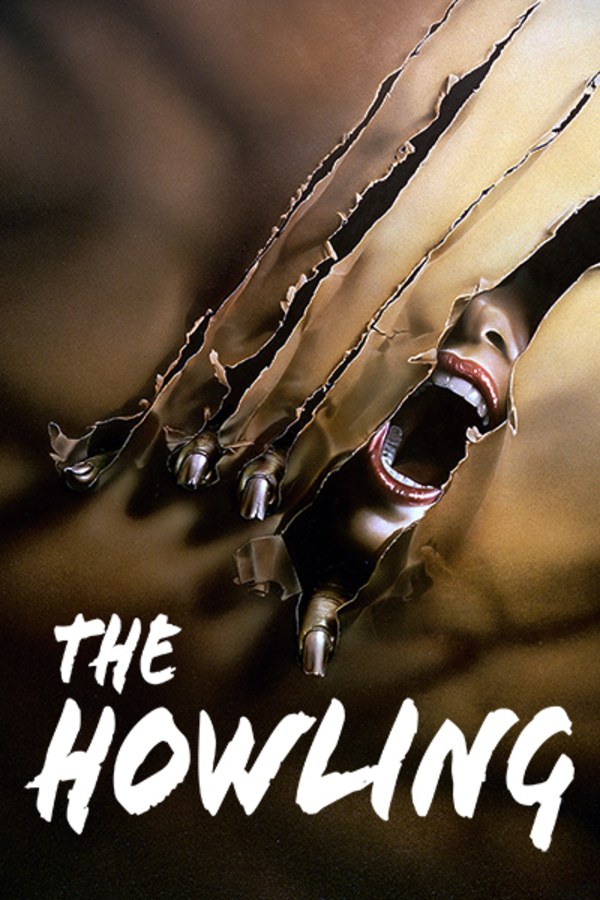 The Howling
Directed by Joe Dante
When reporter Karen White has a traumatic experience being stalked by a killer, her therapist sends her to a resort to recover. Little does Karen know the secluded hotel is loaded with lycanthropes, and when her hubby is attacked, he starts heading into the woods for fun time with his furry friends. But his problems pale in comparison to her own – especially when she realizes her dead serial psycho is back – with very, very big teeth. Joe Dante's 1981 horror hit remains one of the greatest werewolf movies ever made and one of the most popular fright flicks of the '80s.
In Joe Dante's 1981 horror classic, a reporter encounters werewolves while staying at a rural resort.
Cast: Dee Wallace, Patrick Macnee, Dennis Dugan, Christopher Stone, Belinda Balaski
Member Reviews
Not wat I was expecting it was ok but not one of my fav movies...
Surprised at how good this one was. The pacing and style was a bit of an adjustment for me as Im firmly rooted in late 80s and 90s horror with a solid background in 50s and 60s horror. This one had a nice blend of 70s kitch vibe with 80s plot development. And really cool fun practical effects. I also very much enjoy the character development and plot. I wish there were more films with a clear beginning middle and end. One of the best werewolf movies I've seen. Now please add all of the Ginger Snaps movies to Shudder. Dog Soldiers, and American werewolf in London would be nice as well.
BRING THIS MOVIE BACK!!!!!!!!
Classic for a reason. If you haven't watched this in 20+ years, you might be surprised.
Along with An American Werewolf In London, my favourite werewolf film ever made. So very smart and full of in-jokes for us horror nerds! Timeless classic.