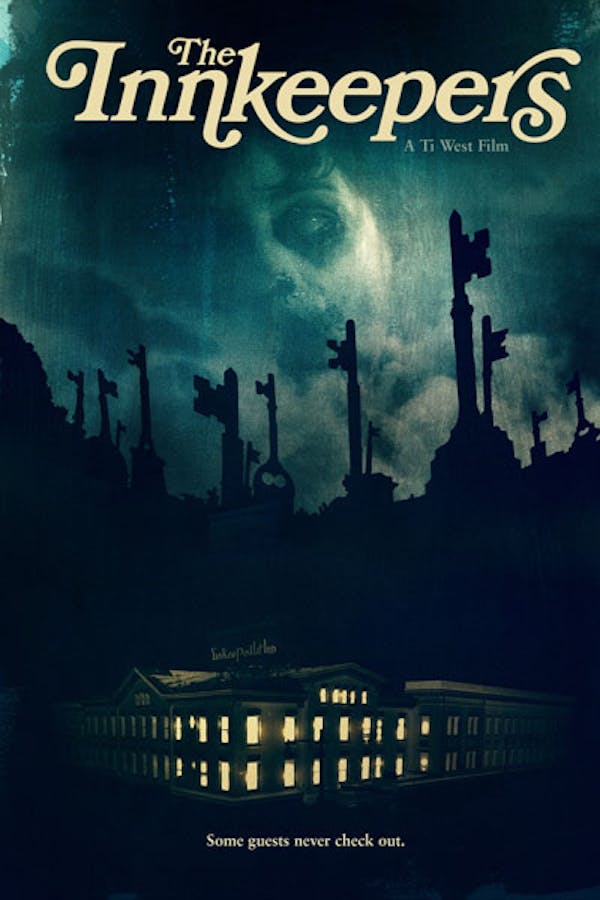 The Innkeepers
Directed by Ti West
Two amateur ghost-hunters explore a haunted hotel in the days before it closes. Director Ti West's spooky follow up to THE HOUSE OF THE DEVIL takes place in New England's most famously frightening hotel, which soon will shut its doors for good. Determined to uncover paranormal proof, hotel employees Clair and Luke begin an investigation of their own. But when odd guests check in, the pair start to experience strange and alarming events that may ultimately cause them to end up mere footnotes in the hotel's long, unexplained history. Contains strong language, sexual scenes, violence and gore.
Two amateur ghost-hunters explore a haunted hotel in the days before it closes.
Cast: Sara Paxton, Pat Healy, Kelly McGillis, Alison Bartlett, Lena Dunham
Member Reviews
Very underwhelming. The first half had quite a bit of promise and good characters. Once alcohol was involved the story quickly ended, and then it was just sort of... over. Characters make overtly dumb decisions especially near the very end, which make no sense considering what they were told. If the hotel was exerting an influence or the ghosts were, and this is why the characters made stupid decisions, this was not made clear. One death just sort of... happens. It's telegraphed blatantly, but it's not clear if that was what set off the events in the last fifteen minutes or... what. We just realized that there was a hint at what the ending would be, and there's sort of... time travel? kind of, not in a sci fi sense. It's not made clear enough and still doesn't excuse the way the characters act near the end. Honestly, just give it a pass.
Absolute crap movie if I could give it a zero I would
Correction / addendum to previous review: '...character development up front...' plus '...just lost its way...'🥴. Some will enjoy the slow build-up and the ending I expect, so give it a crack, may not be a total loss of 101 minutes of your life.
Should have been so much better. Personally I think this was 15 - 20 mins too long so pacing was slow. Good to have some character development up from whilst building tension, but ultimately got to an unsatisfying ending for me. Still, performances were good, creepy atmosphere maintained throughout just its way.