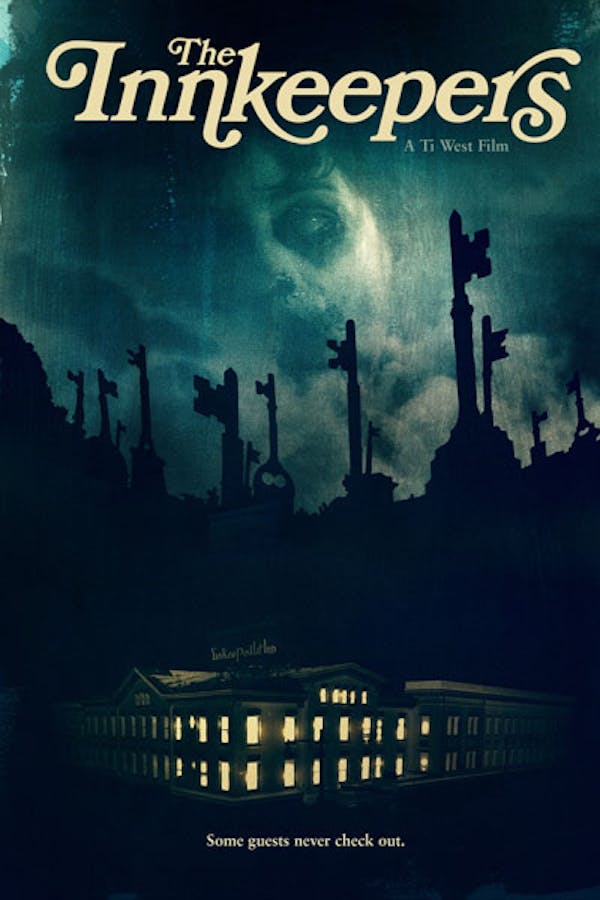 The Innkeepers
Directed by Ti West
Two amateur ghost-hunters explore a haunted hotel in the days before it closes. Director Ti West's spooky follow up to THE HOUSE OF THE DEVIL takes place in New England's most famously frightening hotel, which soon will shut its doors for good. Determined to uncover paranormal proof, hotel employees Clair and Luke begin an investigation of their own. But when odd guests check in, the pair start to experience strange and alarming events that may ultimately cause them to end up mere footnotes in the hotel's long, unexplained history. Contains strong language, sexual scenes, violence and gore.
Two amateur ghost-hunters explore a haunted hotel in the days before it closes.
Cast: Sara Paxton, Pat Healy, Kelly McGillis, Alison Bartlett, Lena Dunham
Member Reviews
It's a small film, not necessarily in a bad way. Not frightening, but there are some creepy parts and the characters carried it for me. A good option for younger viewers who want a proper horror film that isn't a dumb slasher.
It was watchable. Typical haunted hotel story. Main character is kinda sweet and I was surprised to see Kelly McGillis in it. Some good scenes with the dead. But not an overly original story.
Terrible. Not a true slow burn, just a boring movie with bad acting.
Wish I could give naught skulls for the first time ever. Bad acting, so few and poorly executed scares, I fell asleep many times trying to watch it, my boyfriend laughed at one of the "scary" moments as it was so ridiculously done. It was soooo slow paced and it was way longer than it needed to be. Nothing really HAPPENS at all, there's really not even a plot here. Try a different movie and save some of your time... in my opinion, anyway.