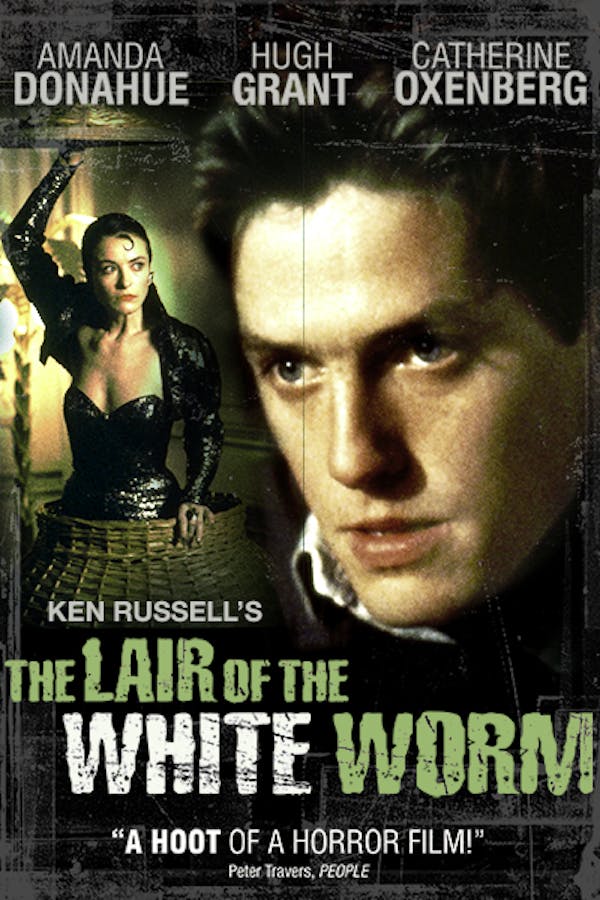 The Lair of the White Worm
Directed by Ken Russell
In Ken Russell's smutty and nutty late-80s cult delight, an archeologist (Peter Capaldi, "Dr. Who") uncovers evidence of a monstrous man-eating worm. Though Angus quickly realizes the monster's presence may explain the disappearance of the father of the sisters who run his hotel, he doesn't know a sexy neighbor of theirs (Amanda Donohoe) is secretly the servant of the slimy beast. Based on an obscure Bram Stoker story, this campy mix of Corman-esque monster movie, British black comedy, and late-night naughty nudie remains as frightening and funny as it was on its release. Contains sexual scenes.
An archaeologist (Peter Capaldi) uncovers evidence of a monstrous man-eating worm nearby.
Cast: Amanda Donohoe, Hugh Grant, Catherine Oxenberg
Member Reviews
Utter rubbish, just like most of the films on Shudder. Come on, up the content and put something decent up!
A ridiculously camp British horror film, starring Hugh Grant & Peter Capaldi. Felt like Ken Russell was closer to Beetlejuice than Dracula with the end result.
nothing to take seriously, but still a lot of fun.
Ridiculous Ken Russell directed late 80s schlock fest, defo worth your time
complete fun, & one of the rare times that a revisit to a film from my teens holds up properly. this is bonkers trash done properly. insane dream sequences, hugh grant cuts a snake lady in half, amanda donohoe doesn't shaver her armpits & wears a snake strap-on.