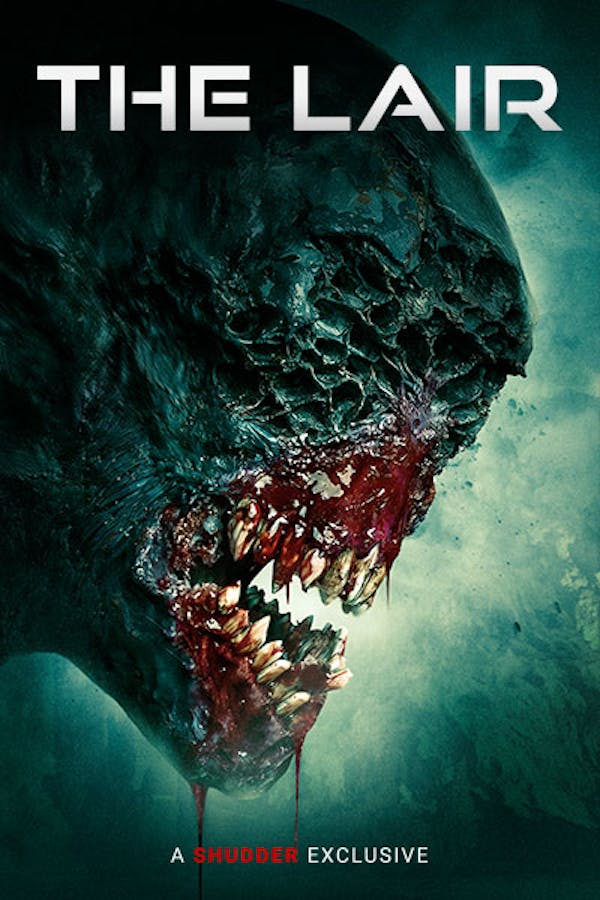 The Lair
Directed by Neil Marshall
When Royal Air Force pilot Lt. Kate Sinclair is shot down over Afghanistan, she finds refuge in an abandoned underground bunker where deadly man-made biological weapons – half human, half alien – are awakened. A SHUDDER EXCLUSIVE
When a Royal Air Force pilot is shot down, she finds refuge in an abandoned underground bunker where deadly man-made biological weapons are awakened.
Cast: Jonathan Howard, Charlotte Kirk, Jamie Bamber
Member Reviews
Well acted IMO monster horror film. Gory and a one or two jumps in places. Recommended for a thing to watch with brain not thinking too much.
Don't listen to the haters who love to overthink what a horror movie should be. This movie is scary, exciting, and worth 90 minutes of your life. Sure, it could be tighter, better acting, etc. but a movie doesn't have to be Oscar-worthy to be enjoyable.
It's a fun creature feature
Fun but quite viedeo gamey . The dialog is trash the movie bareley makes seance.
Gotta be honest on this one. The premise and how the story unfold is pretty predictable. !00% a B movie for what it is. Gore was decent, the CGI are mediocre at best, and again with the story being bad. What I will give credit for is the monster/alien design. That I can say I do appreciate the effort put into it and and the weird ablilty it has isn't too bad either. Overall, if you're looking for a movie to pass the time or you're into B type movies, this one is for you. It's not a terrible by any means, but there's nothing truly good about it either.