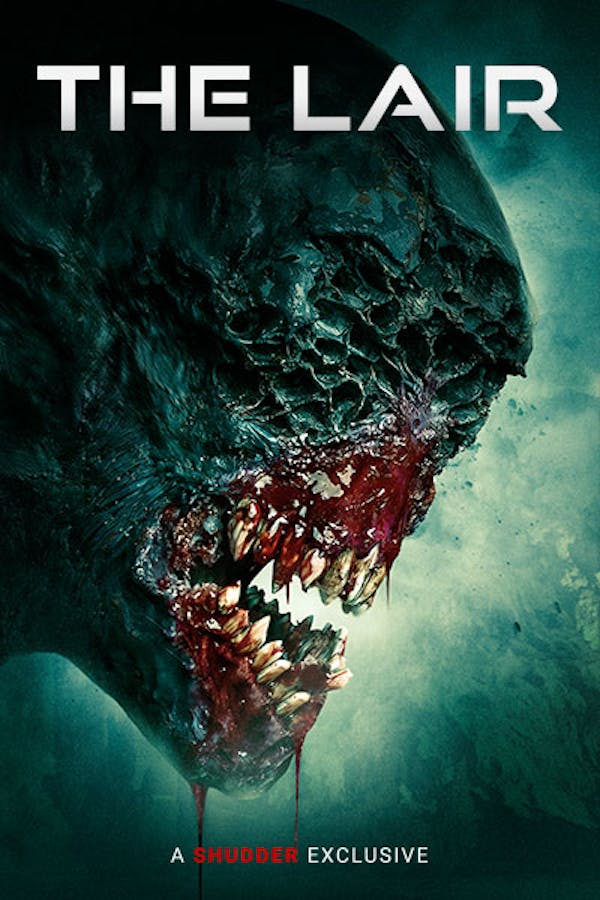 The Lair
Directed by Neil Marshall
When Royal Air Force pilot Lt. Kate Sinclair is shot down over Afghanistan, she finds refuge in an abandoned underground bunker where deadly man-made biological weapons – half human, half alien – are awakened. A SHUDDER EXCLUSIVE
When a Royal Air Force pilot is shot down, she finds refuge in an abandoned underground bunker where deadly man-made biological weapons are awakened.
Cast: Jonathan Howard, Charlotte Kirk, Jamie Bamber
Member Reviews
Dog Soldiers in the desert.
Gory, exciting, fun, tense, and doesn't take itself too seriously
fun and entertaining movie to watch, for sure going to suggest it to my friends even more so to my friend who is serving since he gets a kick out of videos with dialogue that resembles what he experiences. Honestly I don't see why so people complain about accents since they seemed natural enough.
Fun monster horror that uses the typical troupe.
Well acted IMO monster horror film. Gory and a one or two jumps in places. Recommended for a thing to watch with brain not thinking too much.