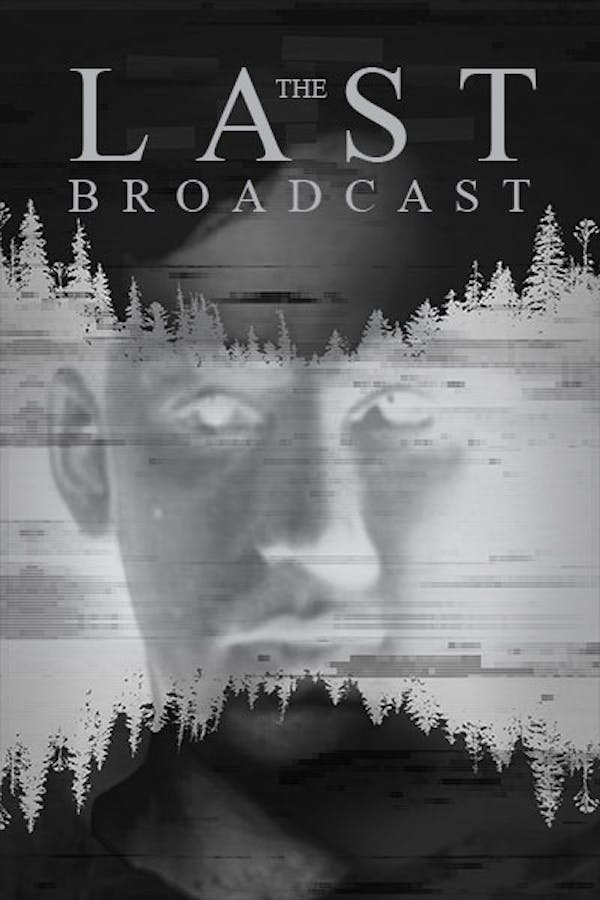 The Last Broadcast
Directed by Stefan Avalos, Lance Weiler
In this pioneering found footage gem, a film crew ventures into the forest in search of the mythical 'Jersey Devil'.
A film crew in the forest. In search of the mythical 'Jersey Devil'. Discover this pioneering found footage gem.
Cast: David Beard, Stefan Avalos, Lance Weiler
Member Reviews
Not a good film, but I still found it more interesting than almost anything out of hollywood or most streaming sites from recent years. You can tell it was a bunch of people who were trying something out and who were passionate about film-making. They stuck to their guns and got it made, and I admire this. Would like to see more people doing this kind of thing now, and less of the polished sameyness getting pumped out all the time like factory produce.
Not a fast-paced movie, not a gory movie, not a kill-heavy movie, not a nudity-heavy movie. There's no great reveal of something beyond imagination. But, I did like the tone of the film, and I think it sticks to it quite well. For a relatively unknown film from relatively unknown film makers/cast, this is a very good, very interesting, intriguing film--if you're the sort thats into mystery.
I very genuinely enjoyed it. Definitely not a film for everyone, but as other reviews have said, if you hold a fondness for a more nostalgic 'true crime tv documentary' with a last minute twist, it's worth the watch. If you're anything like me and put true crime media on in the background for other things, your suspension of disbelief might well have you thinking it's a genuine case up until the end. If you appreciate horror media history, this one should be on your list.
One of the greats, sure like people said about the ending, but this is a true trailblazer. No, GenZ probably won't have the patience for it, and I wouldn't recommend it to that audience. But if you're between 35 and 50, it should hit just the right nostalgic tone. Can't recommend it enough for that age bracket.
Not a bad entry in the found footage genre, definitely a trail blazer for what would eventually come. Told from the perspective of a third party looking into an incident as opposed to just the tapes of the victims; it stays solid until the last ten minutes. Otherwise, a decent watch for anyone who enjoys a legitimate low budget effort.