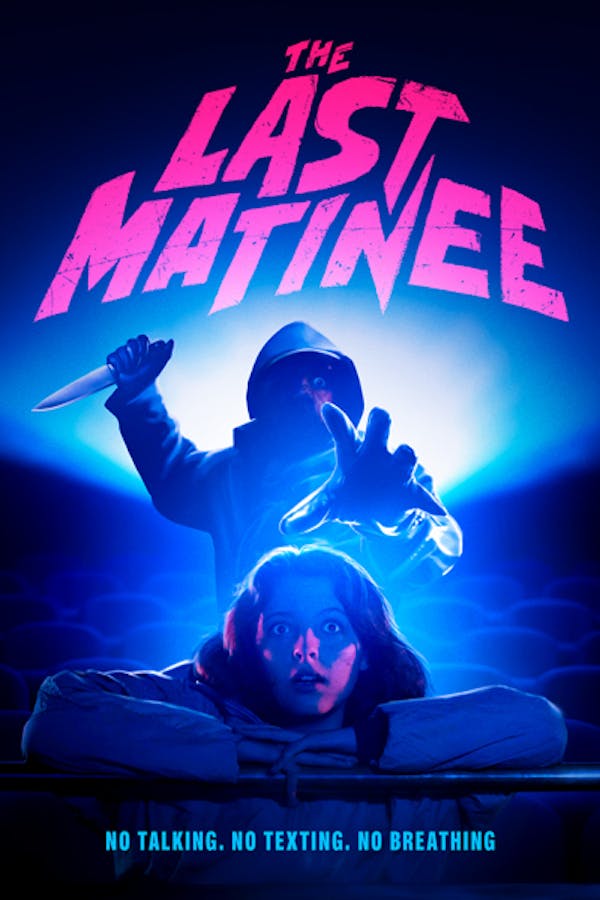 The Last Matinee
Directed by Maximiliano Contenti
In THE LAST MATINEE, the audience attending the last showing of a horror film in a small downtown cinema are terrorized by a murderer who begins to pick them off, one by one. The only person to notice that something strange is going on is the projectionist's daughter.
When a vicious murderer attacks a local cinema, the projectionist's daughter and a group of patrons must fight back in the darkness of the matinee.
Cast: Luciana Grasso, Ricardo Islas, Julieta Spinelli, Franco Duran
Member Reviews
Style over substance but the style is cool.
it was ok , the visuals were nice but i got kind of bored tbh lol it's not terrible but like i wouldn't watch it again lol
Kind of a slow burn but some decent kills. Definetly Giallo inspired with the posters, score, and kills some shots are done well but feels kind of average. recommended for a watch, personally a one time view.
I liked it. It's something that you can just turn on and not really have to think about hidden context or what the message of the movie is about. Pretty good, and it did have some fun moments.