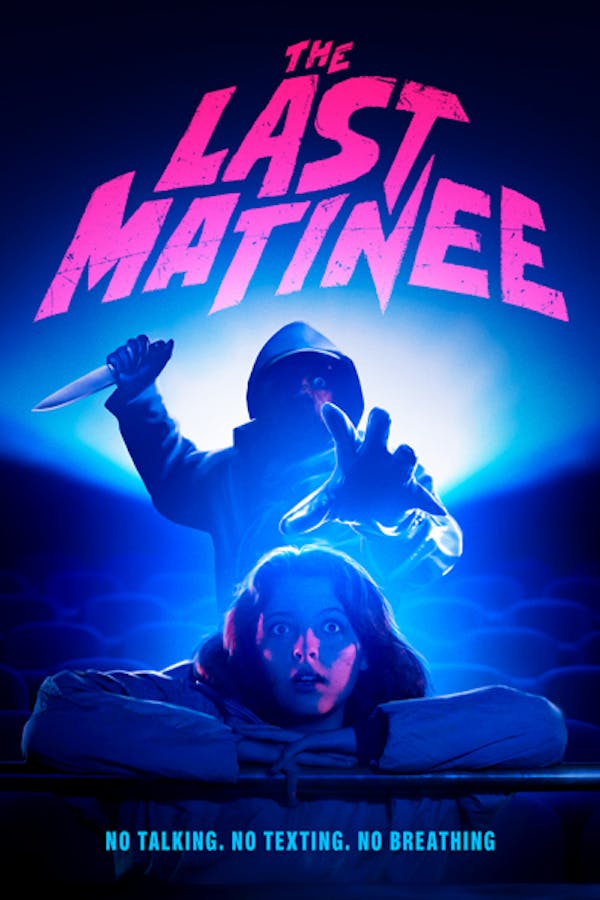 The Last Matinee
Directed by Maximiliano Contenti
In THE LAST MATINEE, the audience attending the last showing of a horror film in a small downtown cinema are terrorized by a murderer who begins to pick them off, one by one. The only person to notice that something strange is going on is the projectionist's daughter.
When a vicious murderer attacks a local cinema, the projectionist's daughter and a group of patrons must fight back in the darkness of the matinee.
Cast: Luciana Grasso, Ricardo Islas, Julieta Spinelli, Franco Duran
Member Reviews
Ehhhhhh great premise and atmosphere... but the killer and his 'hobby' was too goofy to really enjoy this movie. The end was also pretty pointless. Had a ton of promise but kinda falls flat
Horror movies called "The Last" something are usually right up my alley and this is no exception! A love letter to the American slasher & Italian giallo. Definitely room for improvement but has solid gorey kills throughout!
nice soundtrack, incredibly slow but still a charming slasher flick
I liked it; a bit slow at first though
Straightforward, violent, and enjoyable