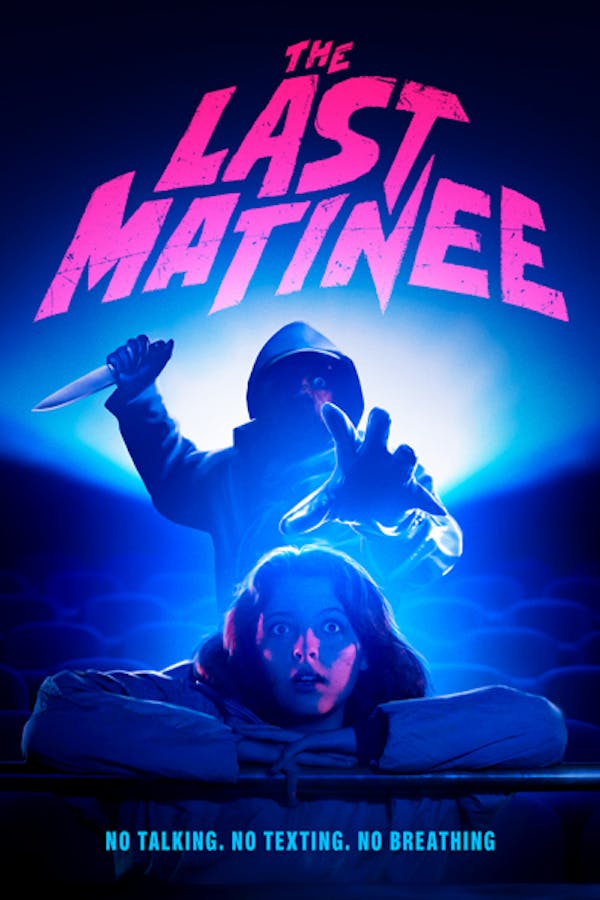 The Last Matinee
Directed by Maximiliano Contenti
In THE LAST MATINEE, the audience attending the last showing of a horror film in a small downtown cinema are terrorized by a murderer who begins to pick them off, one by one. The only person to notice that something strange is going on is the projectionist's daughter.
When a vicious murderer attacks a local cinema, the projectionist's daughter and a group of patrons must fight back in the darkness of the matinee.
Cast: Luciana Grasso, Ricardo Islas, Julieta Spinelli, Franco Duran
Member Reviews
very very good. absolutely enjoyed. took a minute to get started but that wasn't even bad....definitely watch!!!!!
There's definitely lots to like in this naïve hommage to 80's slashers and giallos; winks abound (posters, characters, colours, camera angles) and there's even a meta angle to it (the moviegoers can all be seen as metaphors, the killer and its motivation as well. Cinematography does a lot with very little, establishing a very firm throwback vibe and really capturing what it was like when I used to go to the movies at the local small theater. At the same time, there's not enough of it: the story is completely linear, devoid of real depth that would keep us hooked, and suffers from uneven pacing (which might be voluntary, if one looks at the movie-within-a-movie - this might be a way to make us see which of the theatergoers we really are and question our motivation for watching in the first place). But, really, I got bored by the third act, which is never good -- the initial concept is good, but it was stretched to its limits. Kudos for the killer's MA, though, seals the meta deal quite well (can't say much about it without spoiling it, so there).
the movie was good thats all
Stylish kills and solid thrills