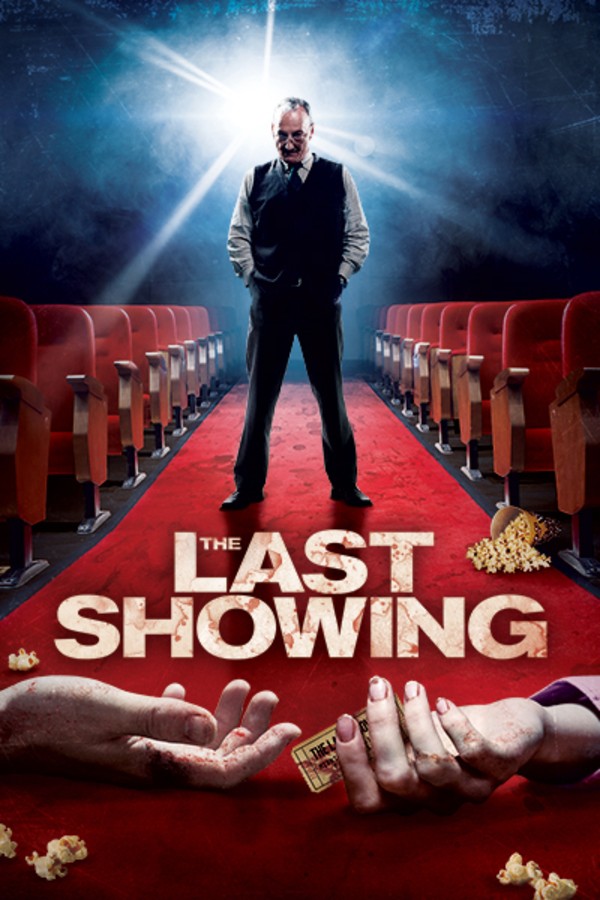 The Last Showing
Directed by Phil Hawkins
A deranged projectionist manipulates a young couple into becoming unwilling actors in his own twisted film.
A deranged Robert Englund manipulates a young couple into becoming unwilling actors in his own twisted film.
Cast: Robert Englund, Finn Jones, Keith Allen, Emily Berrington
Member Reviews
The film a bit slow to start off with and robert englund definitely carries a good chunk of the movie, but its still a fairly decent thriller with a satisfying conclusion that i still absolutely would recommend especially if your a fan of robert englund or you're just looking for a fun little flick that's light on the gore
Extremely predictable and disappointing.
Warning (and of course SPOILER alert): Do NOT watch this if you do not like irritating movies where an innocent man is framed and no resolution! I hate these types of movies. Still stayed to the end in the belief that there might be some smidgen of hope, but alas it was not meant to be. There are comments below about how stupid the boyfriend is in this movie, but lets puh-leeease not forget about how stupid THE GIRLFRIEND is either. One second you're smooching on your boyfriend who you apparantly at least know something about since you're so comfortable sitting in a dark theater making out, but then the next when the s*** hits the fan, you're totally jumping to conclusions against him and siding with a total stranger. Yes, a total stranger who, btw, gave you a sip of something earlier that tasted strange, and later on you suddenly feel sluggy and pass out in the bathroom. But when you come to, lets not put two and two together and blame the stranger with the weird drink because that would make too much sense. No, lets instead jump to the conclusion that the boyfriend was trying to rape you, and lets automatically blame him! Nope, too many holes in this. Very very irritating and annoying story. Stay away unless you like yelling at the screen!
I liked this much more than I thought I would. Robert Englund is infinitely watchable, as always, and the film takes some interesting turns. The boyfriend makes some pretty stupid decisions that are only made to serve the plot, but...that's OK.